Kit Harington Video About Faking Game of Thrones Scenes
Nice Try, Kit Harington, but We Don't Believe Those Game of Thrones Photos Are Fake
Kit Harington stopped by Jimmy Kimmel Live on Monday night, and in addition to unveiling his Game of Thrones "audition tape," he let slip a pretty shocking revelation about HBO's fantasy drama. It turns out that a lot of those paparazzi photos of the cast shooting pivotal scenes from season seven that leaked over the last few months might not even be real. "We had a lot of paparazzi following us around when we were in Spain, but we did fake some scenes," he said. "We put together people in situations where we knew the paparazzi was around." Is he telling the truth?
While we're inclined to believe anyone who can pull off old-man glasses like those (because, damn), there are a few red flags that hint that Harington could be bluffing in order to throw die-hard fans off of Game of Thrones' trail. First of all, the 30-year-old British star has blatantly lied about major plot points in the show before, and he's not the only cast member to do so. Second of all, HBO's official season seven images feature Daenerys (Emilia Clarke), Tyrion (Peter Dinklage), Varys (Conleth Hill), Missandei (Nathalie Emmanuel), and Grey Worm (Jacob Anderson) looking like they're waiting to royally welcome someone (or be welcomed themselves) on a beach.



Image Source: HBO
It certainly looks like the same beach where paparazzi photographed a scene between Dany, Tyrion, Missandei, and Jon Snow, down to the color of the sand and the costumes they're wearing. Of course, the internet has been wrong before about Game of Thrones and will likely be wrong plenty more times before the final two seasons are through. But you know what they say . . .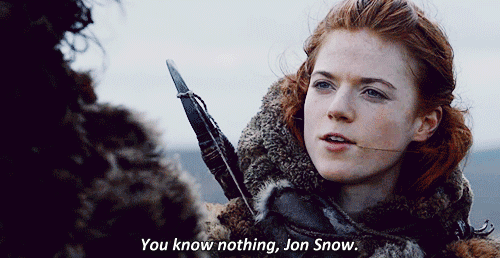 Image Source: HBO