Kristen Czyszek The Bachelor Australia Elimination Interview
"It's Disappointing. . . I Was Boxed Into This Character"— Kristen on Her Bachelor Portrayal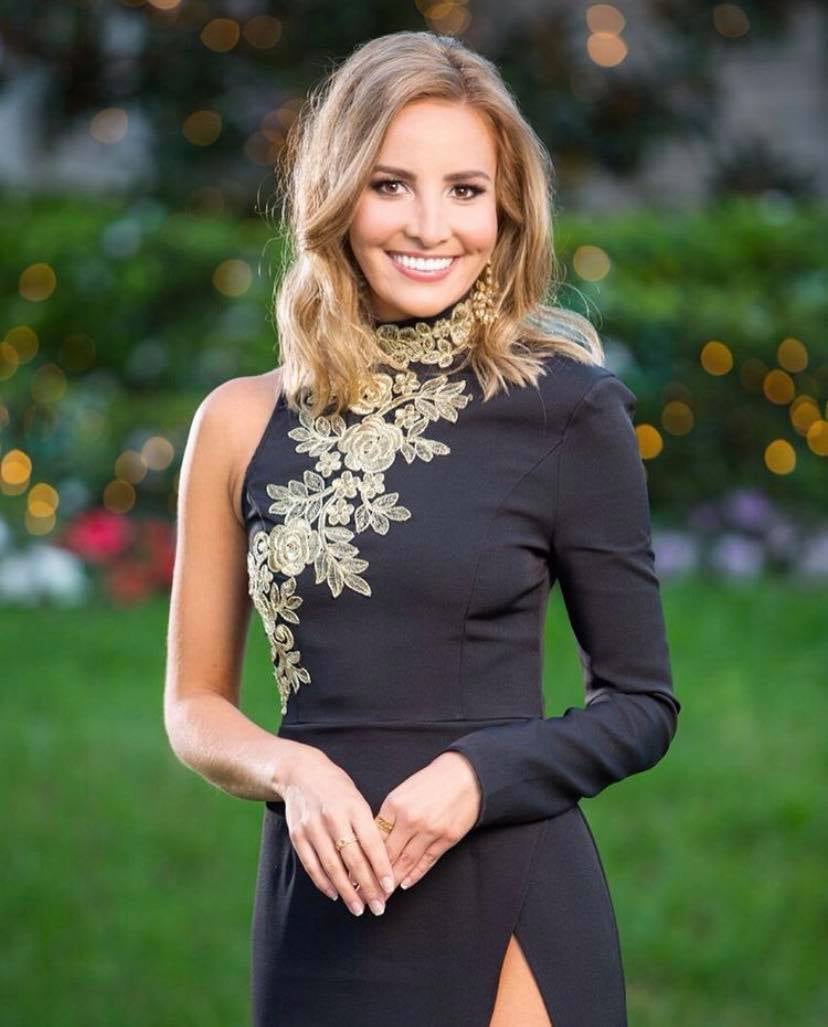 Kristen Czyszek certainly made a memorable first impression on her time on The Bachelor. Dubbed 'China Girl', she was depicted as someone who was very, ah, enthusiastic about role as a China researcher. But, as Kristen reveals, there is so much more to her and her Bachelor journey that us viewers didn't get to see. Below, she chats her feelings regarding her portrayal on the show, as well as the whole Abbie debacle.
POPSUGAR Australia: Hey Kristen! We didn't get to see a lot of you in your final episode. Were you surprised to leave?
Kristen: As you could see by my shocked face, yes, I was surprised! There's a lot that you never got to see from my time on the show, and my connection with Matt in particular. If Australia had been able to see that, you'd understand why I was so shocked. But that was where my journey came to an end, and I walked out of there having had a completely positive experience, so I'm so happy.
PS: What are some of the most important things from your journey and your time with Matt that you think us viewers might have missed out on seeing?

Kristen: One thing you did get to see was obviously our date, which I learnt today was the second most awkward date in Bachelor history, so what a ranking to be a part of! [Laughs] You got to see us doing the coffee scrubs, but there was actually a lot of time in the water before that where we were playing around that you didn't get to see at all. It was quite intimate, and the first time that we were able to be intimate together. Also after the scrub we had time over wine and cheese to really get a glimpse of each other's lives and how we saw a future together. We also had time together after the skydive that you never got to see, and there were obviously times at the cocktail party too where we were able to be alone. If you had gotten to see some of that, you'd understand how I felt to leave.
PS: How strong would you say your feelings for Matt were?
Kristen: Well I started to become really vulnerable with him from our first date onwards. When I left, it was like I was having an out of body experience because I was so surprised. We'd had a great chat [that night] and I didn't see it coming. Like I said, there was a lot of behind the scenes things you never saw, but I was really confused by the outcome.
PS: You were pretty quiet on Abbie situation until last night, when you said you hoped Matt would see who she really is. When did you start to question her behaviour?
Kristen: Just to consider the context, I'd just been sent home when I said that, and I was in a state of shock. You did see both Elly and I quite disappointed by the fact that Abbie wasn't as considerate of others as they had been to her. A lot of us thought that time would have been Abbie's great opportunity to reciprocate that respect, but she hadn't done that. I still had that lingering feeling of disappointment, and I said those things, but I do think Abbie's a really lovely girl and there's obviously a really real connection that she has with Matt. I know a side to Abbie that's really wonderful and lovely that Australia's never been able to see. I don't have any ill feelings towards her, and I wish her the best.
PS: How do you feel about the editors having focused so heavily on your interest in China?
Kristen: It was a little bit confronting to watch that first episode back. I had no idea that this was the plan all along. I was disappointed I was boxed into this character that only gave a glimpse of who I am. It just so happened that living in China was the most recent big part of my life, so I would talk about it because it was important and it was really recent. I'm sure you know that when I would speak Mandarin on the show, it was because I'd been asked by the producers to say it. It made it look like China was all I talked about, but it wasn't, so it's disappointing you didn't get to see anything about it other than that.
PS: What other aspects of you would you have liked Australia to have been able to see?
Kristen: In terms of the fact I've come across as this China girl, I want to say that what I really am passionate about is developing young people's inter-cultural understanding and Asia capabilities. It's not just China, it's the rest of Asia as well. I want to kind of inspire young people to want to learn a foreign language. You can only learn one language at a time, and that just happened to be Mandarin for me. There's so much more to me than just my passion for China. I spent most of my life on the Gold Coast, I studied there and started my career there, so I really enjoy being outdoors. I love dogs and taking my dogs for a walk, and I also do a lot of voluntary work, which I think is really important to do to be able to contribute to society. I spoke about all these things with Matt, and there was a lot that we bonded over.
PS: What was the highlight of your time on the show?
Kristen: I'd say the greatest highlight was being able to develop so many amazing friendships, which goes beyond just Matt and the other girls. I'm talking about every single person that walked through those doors, whether they were a part of the arts department, hair and makeup, gardening or whatever. I made sure I made the effort to get to know every single one of those people, and it was really special for them to allow me to be a part of their lives in a small way, and for them to open up to me. It was all of the brain stimulation I was able to get having been cut of from the world, so it was very good to be able to learn about what was happening in people's lives and that was a huge highlight for me.
PS: Who would you like to see win, you mentioned Emma and Elly last night?
Kristen: Yeah I mentioned Emma and Elly, they're going to be lifelong friends, as is Chelsie. Well actually all of us girls had friendships and we all actually really did like each other. Yes it's part of a TV show where everyone has their character, and there's people you love and people you don't, but I just want to make it clear that we all were really good friends.