Kristen Stewart May Play Snow White in Snow White and the Huntsman Opposite Viggo Mortensen
Can You See Kristen Stewart as Snow White?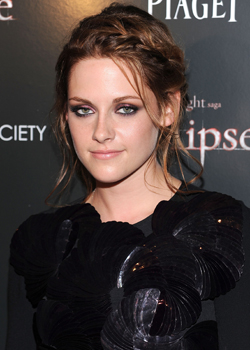 Kristen Stewart has made the role of Twilight's Bella Swan famous, but how would she fare as an already iconic heroine? Universal is reportedly considering Stewart for the lead in Snow White and the Huntsman. Riley Keough had previously been rumoured for the part, but Stewart is now at the top of the studio's short list — no screen test needed.
I can definitely picture Stewart in the role, especially since the film is obviously trying to put an edgier spin on the classic fairy tale, much like the upcoming retelling of Red Riding Hood. But I question how Twilight fans (and those who are vehemently anti-Twilight) might feel about this casting. So what say you — can you see Stewart as Snow White?