Kristen Stewart Releases an Official Statement, Apologising to Robert Pattinson For Her Affair
Kristen Stewart Apologises in Personal Statement: On Rob, "I love him, I'm so sorry"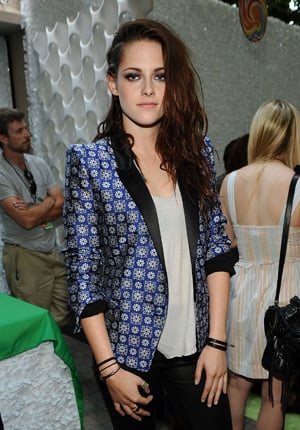 Kristen Stewart released a statement last night, responding to news that she cheated on boyfriend Robert Pattinson with her Snow White and the Huntsman director, Rupert Sanders. Photos were released yesterday showing Kristen and Rupert kissing and getting cosy around LA during a secret meeting earlier this month. Kristen said of the romantic rendezvous: "I'm deeply sorry for the hurt and embarrassment I've caused to those close to me and everyone this has affected. This momentary indiscretion has jeopardised the most important thing in my life, the person I love and respect the most, Rob. I love him, I love him, I'm so sorry."