Kristen Stewart in Talks to Star in Wanted 2
Kristen Stewart as an Action Star—Spot on or so Wrong?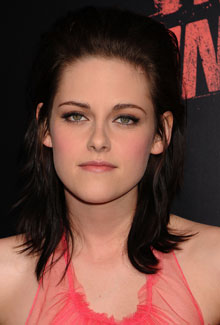 Could Kristen Stewart be the next Angelina Jolie? It may sound like an unlikely comparison, but word on the street is that Stewart is in talks to fill Jolie's badass shoes for the sequel to Wanted. Apparently the director wants the buzzed-about actress to play a new young assassin opposite James McAvoy. Nothing's set in stone yet, but this would be quite the turn for Stewart. She's got the tortured emo teen character thing down cold and I could definitely see K-Stew channeling her angst into something a little more badass (hey, it worked when she played Joan Jett!). Plus, her mates Taylor Lautner and Kellan Lutz could give her a few tips on beefing up for the role. What do you think of Kristen Stewart as an action star?