Kristin Cavallari Gives Birth to a Baby Boy Named Camden Cutler
Kristin Cavallari and Jay Cutler Welcome a Baby Boy!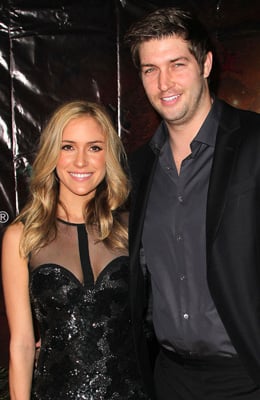 Kristin Cavallari and Jay Cutler became parents on Wednesday morning (US time)! Kristin tweeted six hours ago, "We are thrilled to welcome Camden Jack Cutler into the world. He was born this morning weighing 7lbs 9oz. Everyone is doing great!" Camden is the first child for reality star Kristin and her quarterback beau — Kristin and Jay are happily engaged but have seen ups and downs in their relationship, such as when Jay called off their original engagement.
In the lead-up to Camden's birth, Kristin had been tweeting about cravings towards the end of her pregnancy, such as: "On tap for tonight: make a big bowl of pasta and take a bath. These are the things that get me excited these days ha." Perhaps Camden will make his debut on the social media site. Congrats to Kristin and Jay!