Are Kyle Sandilands and Imogen Anthony Engaged?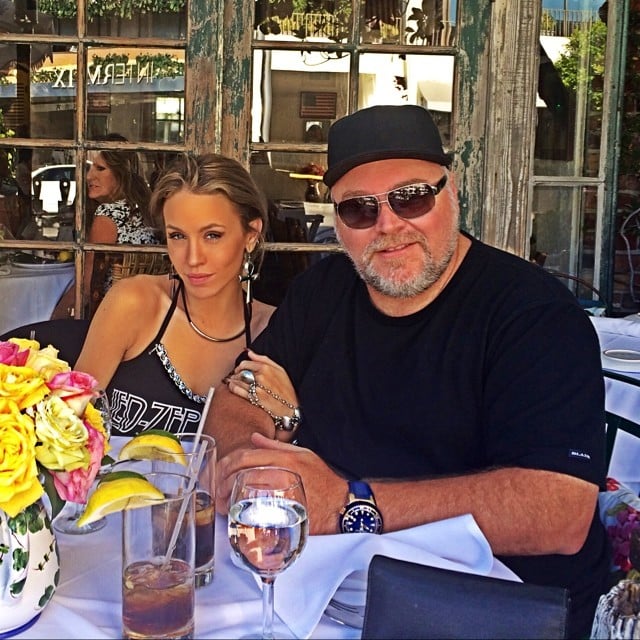 Kyle Sandilands looks set to marry his lady love Imogen Anthony after a little faux pas on the radio this morning. Kyle and his co-host Jackie O were chatting to their American KIIS FM counterparts Ryan Seacrest and Ellen K when talk turned to how Kyle is getting married soon. Ryan said, "Kyle, you're getting married so that's all out of the question," to which Kyle replied, "Ryan, I have not announced yet . . . I wasn't going to announce [until] next week about the engagement between Imogen and I." The conversation elicited a, "What! Are you engaged?" from a seemingly shocked Jackie O, and Kyle clarified, "Not yet, but Ryan's put, the cat's outta the bag. We're moving down that direction."
So, from that kind of confusing conversation, we could deduce that Kyle and Imogen want to get married, and are talking about it, but aren't officially engaged since Kyle hasn't popped the question. However Ryan added that Kyle has been carrying a ring around for months. Does that mean Ryan has spoiled a surprise proposal? Listen to the audio below.
Source: Instagram user imogen_anthony