Kyle Sandilands Statement to Media Apologising For Controversial Comments
Kyle Sandilands Issues an Open Letter to Media to Apologise and Address Controversial Comments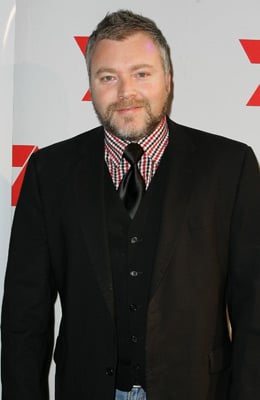 Despite reports that Kyle Sandilands' breakfast radio job at 2Day FM was under threat after controversial comments he made against a female journalist, he today confirmed in an open letter to media that he'll be returning to the airwaves next year. Kyle said:
I have been in radio for more than ten years, my show is based on controversy, I give as good as I get and I have never been shy in expressing my opinion.

In the heat of the moment I reacted badly to criticism of my television program. I took my remarks too far and for that — and the offence caused to Alison Stephenson and those exposed to my comments — I sincerely apologise.

Our radio show can be polarising. I regret the impact this has had on our clients and our hard-working staff, who have had to weather a storm of criticism in the media and on social networks. I regret that so many had to bear the brunt of my actions.

I am looking forward to the Kyle and Jackie O Show returning in 2012 with a fresh and positive outlook on breakfast radio.
For the accompanying statement from Rhys Holleran, Southern Cross Austereo CEO, just keep reading.
Rhys Holleran said, "We confirm and reiterate that Southern Cross Austereo does not endorse in any way Kyle Sandilands' behaviour that has been deemed offensive, and appreciate his further apology and addressing of the situation. Also confirming, we value our clients and listeners and as such Southern Cross Austereo is committed to developing procedures and processes to provide the best possible outcome from a troublesome situation, ensuring we deliver successful shows that also offer positive advertising environments for our clients and their brands."
Over the past few weeks advertisers pulled their business from the show, which led to speculation that Kyle would be axed from his long-running, high-rating gig. It seems as though that's not the case.