Lady Gaga Reveals Born This Way Ball World Tour Asia and Australian Tour Dates
Lady Gaga Bringing Her Born This Way Ball to Australia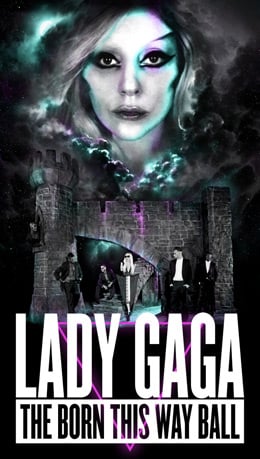 Lady Gaga yesterday released the first 11 dates of her upcoming Born This Way Ball world tour, and Australia is one of her first stops! The tour kicks off in Seoul on Apr. 27 and will go through more Asian cities, and then New Zealand, before arriving in Brisbane for a show on Jun. 13. She will perform at concerts in Sydney, Melbourne and Perth.
The musician made a quick stop in Sydney last July for a special fan event at Town Hall, which was temporarily called Sydney Monster Hall in her honour. Gaga's tour date announcements come a day after Madonna revealed she'll be returning to Australia to wrap up her next world tour at the beginning of 2013.
Pre-sale tickets for the Australian leg of Gaga's tour will be available from Feb. 16 at livenation.com.au. Visa cardholders can get advance tickets from 9 a.m. on Monday.