Lady Gaga and Taylor Kinney Wedding Details
Everything We Know About Lady Gaga and Taylor Kinney's Wedding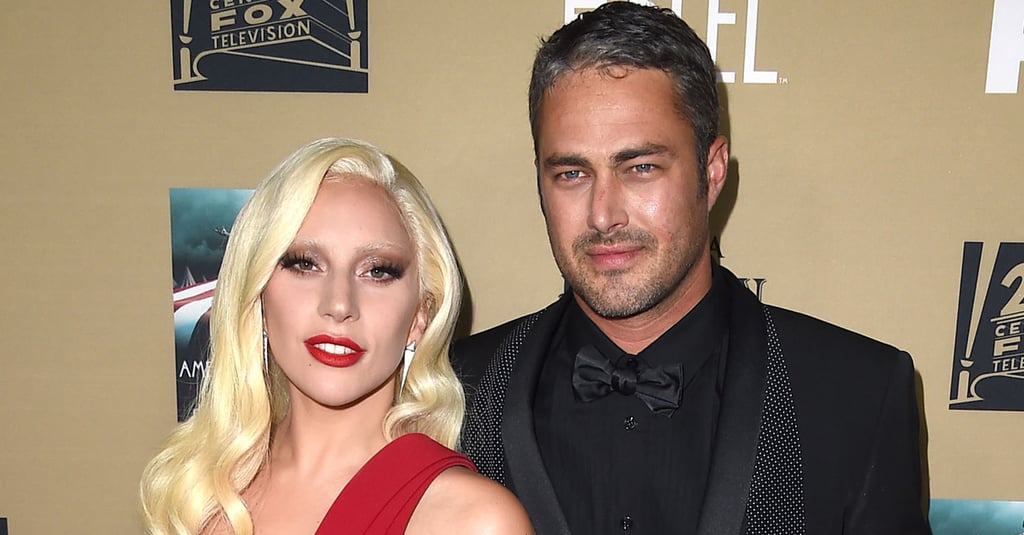 Although Lady Gaga and Taylor Kinney have stayed fairly quiet on details about their upcoming nuptials, the couple has shared a few tidbits on what their big day might look like. After Taylor revealed they hadn't set a date back in November, he gave us a cryptic update during a new interview this week. Outside of timing, the two have also said that their work on American Horror Story: Hotel/a> and Chicago Fire has made the whole affair logistically difficult to plan. So, while we anxiously await more specifics, keep reading to see everything we know about their wedding so far, then check out their sweetest moments together plus their love story, in their own words.
The
Wedding

Date

During an appearance on The Meredith Vieira Show in October, Taylor talked about the wedding date — sort of. He said they hadn't picked one yet, but when Meredith asked if it would take place this year, he said, "Sure."

In a later interview with People, Taylor got a little more specific: "We'll keep it a surprise."
Lady Gaga's Dress
In May, Lady Gaga told Women's Wear Daily that she'd find a wedding dress with Taylor in mind. "It will be totally for Taylor," she said. "It's all about my man. I haven't really thought about anything specific yet, but whatever it is, it will be totally for him." WWD also reached out to 34 designers asking them to imagine her bridal look, and the result was a series of jaw-dropping sketches inspired by Lady Gaga's style.
The Guest List
They definitely won't be eloping! Taylor revealed that Lady Gaga wants a big wedding, saying, "I could go to the Little White Chapel, but I think, well, she's an Italian and that won't happen . . . She wants a nice big wedding."