Lara Worthington Interview
Lara Worthington On Evolving: "Even Five Years Ago I Felt Like a Different Person"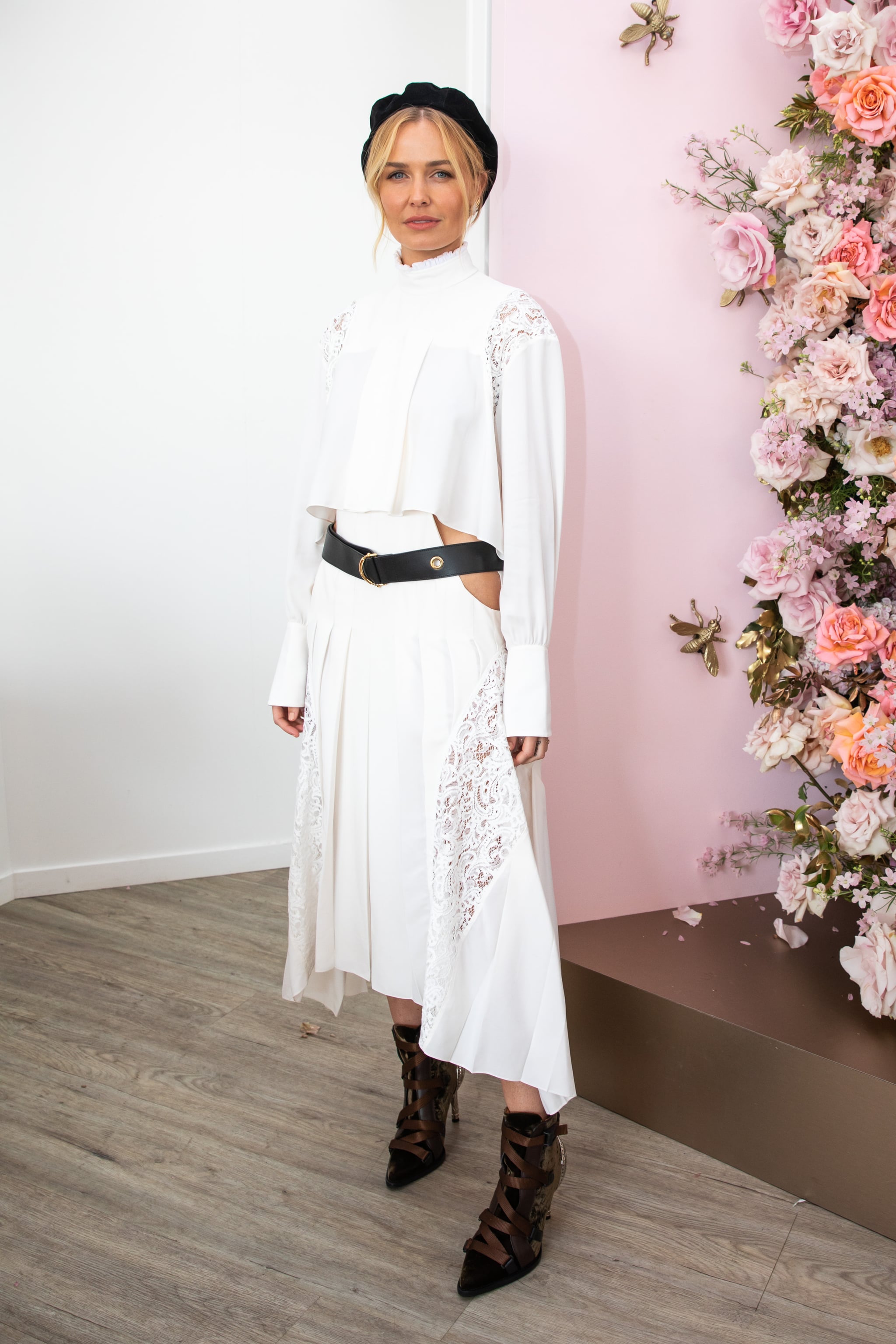 Lara Worthington is one of Australia's most successful exports. From her modelling career to founding beauty brand The Base, it wouldn't be an exaggeration to call her an Australian icon. So, when we found out she would be returning to Australia to celebrate the Melbourne Cup as a guest of Bumble, we couldn't resist the chance to pick her brain as a business founder and altogether inspirational woman.
When asked for her biggest piece of advice for female entrepreneurs, Worthington said it is to have a "just go for it" attitude, saying, "when I started my business there was a lot of, 'oh maybe I shouldn't do this,' but having that [going for it] attitude is a good way to begin a business . . . you know there will be a lot of ups and downs, but that makes the journey."

Worthington credits her go with the flow perspective with helping her not to overthink business decisions, as otherwise that may lead to becoming "stuck in a bit of a rut."
"I think just following your instinct and your gut is the most important thing, one thing that always sticks with me is expecting to evolve, evolving is a good thing . . . even five years ago I felt like a different person to what I am now, and it's nice to be able to grow."
Worthington attributes not only the evolution of her business, but also her family and children to helping her to grow as a person. She also recognises the role of the "empowering women" around her, saying, "I do have a lot of women around me who either inspire me or who I ask for advice about basic business stuff. A lot of them are my old friends, and I also have people in the industry like Phoebe Tonkin, who is one of my best friends, Teresa Palmer too, and I spend a lot of time with Zoe Saldana. She's very wise and offers a lot of support to me and my family, she's the sweetest person who has a lot of knowledge, and I learn from her."
Despite her career success, Worthington said her proudest accomplishment is her children. "When you get married and have children it's not all about you anymore, you have a responsibility to make your family proud and I really cherish that . . . that's probably the most important thing to me."

In terms of goals for the future, she says she's more of a "live in the moment" kind of woman, but that her children are always at the front of her mind. "I guess I'm just really passionate about leaving a good foot print, and creating a better future for my kids. I really think about the climate and what's going to be left behind for them, so I try to challenge us to do little things everyday to minimise our impacts. . . it's one of the most important things you can do."