Laura Byrne Interview The Bachelor Finale 2017
Laura Says It Was Pretty Awkward When She Told Matty She Was Falling for Him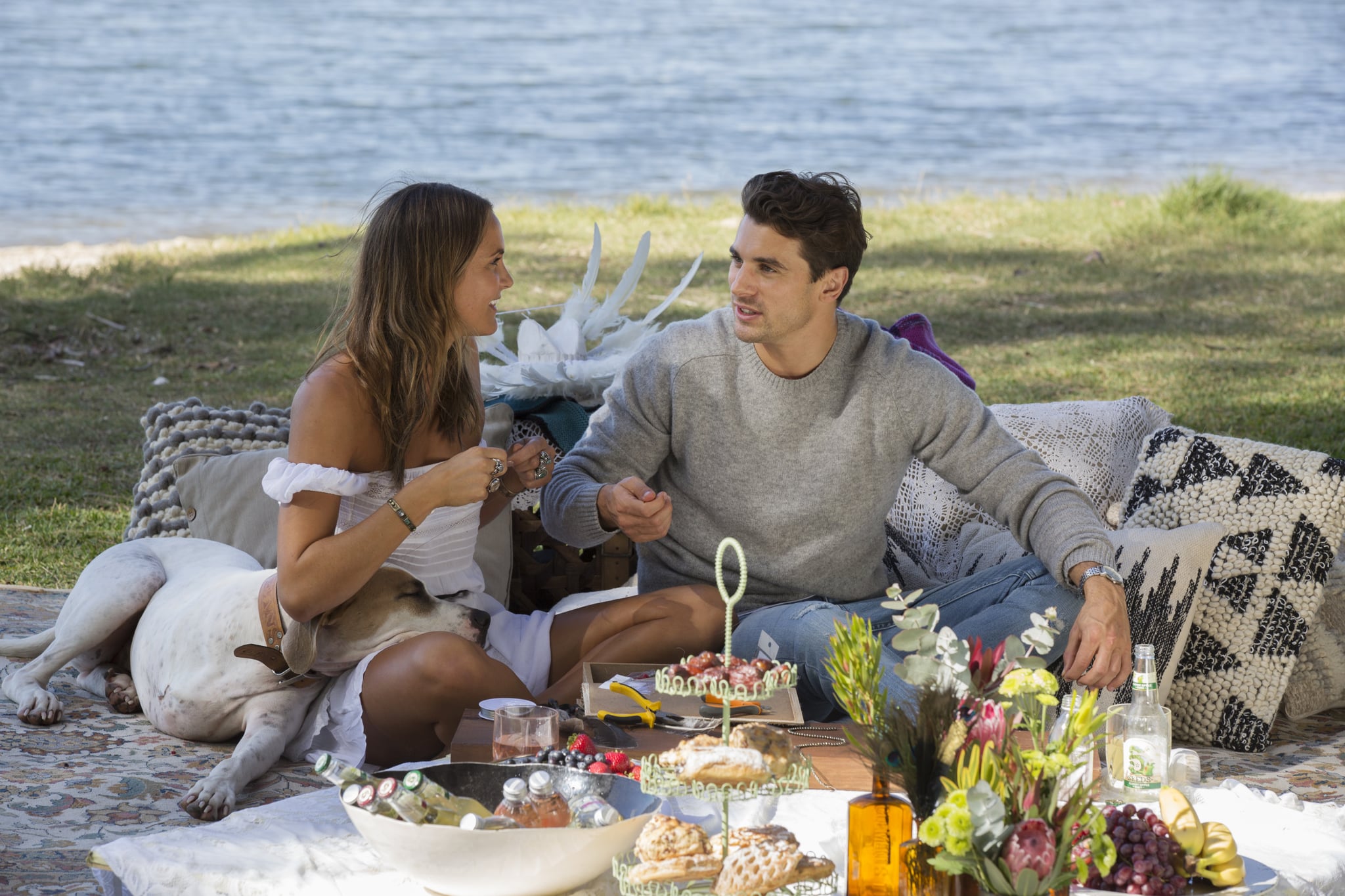 Matty has always been enamoured with Laura. From their first meeting at the cocktail party, to that date (and first kiss!) that featured questionnable drawings of each other and plenty of earned extra time in-between, the Sydneysider has always had a strong connection with Matty. Things are just . . . easy between them, and you can feel it. But as we've all come to expect with this show, this doesn't always guarantee she'll be the last one standing at the end. Keep reading to hear Laura's side of the story ahead of tonight's finale.
POPSUGAR Australia: Big day today! How are you feeling about tonight?
Laura: I'm excited, I'm a bit nervous about it all, but I'm just excited for it to be over. It's been such a long process and it'll be so nice to have my life back in each entirety. To be able to talk about my life freely and not have to keep secrets anymore will be really wonderful.
PS: I know you struggled with telling Matty about your feelings a lot, but finally laid it all out there yesterday. How did you feel it went?
Laura: Oh my God, it was SO awkward! [Laughs] It was really beautiful to get that off my chest and feel like I was being completely genuine with him, but at the same time, it's so unusual that he can't give any reassurance back. I'm pretty sure when I said it to him, he said thank you! [Laughs] I was like, "Okaaaay, you're welcome?" [Laughs]
PS: When did you realise you were falling for him?
Laura: It was definitely hometowns. For me, up until seeing my family again, the whole experience had felt a bit surreal and a little bit make-believe, sort of like a fairy tale. It wasn't until I was with my family that I was like, no, this is real life and this affects me beyond the mansion. It made me really think about how much I wanted it. I had some time to work through those feelings, talk to my sister and my family, and it just became more and more clear how I felt.
PS: Considering you guys live in neighbouring suburbs, I can't believe you and Matty have never crossed paths.
Laura: We've had some sliding door moments where we've been in the same place at the same time, but had never, ever spoken prior to the show. I've seen him at Icebergs once, but we've never spoken. I was like, that's the guy from Instagram, that was it.
PS: Given what you told Matty, how are you feeling about potentially getting your heart broken?
Laura: No, because I think the reality is, and what I had come to terms with, was that it doesn't matter if I say it or don't say it, I would rather put it all out on the line and leave without having any regrets and him being able to make the decision that's best for him. I didn't want to leave and be like, I wish I'd said these things to him and him not knowing how I felt. At the end of the day, I'd come so far in the piece that to not say how I was actually feeling would only hurt me in the long run.