Laurina Fleure Bachelor in Paradise 2018 Interview
Laurina Says It Took a Little Convincing For Her to Go on Bachelor in Paradise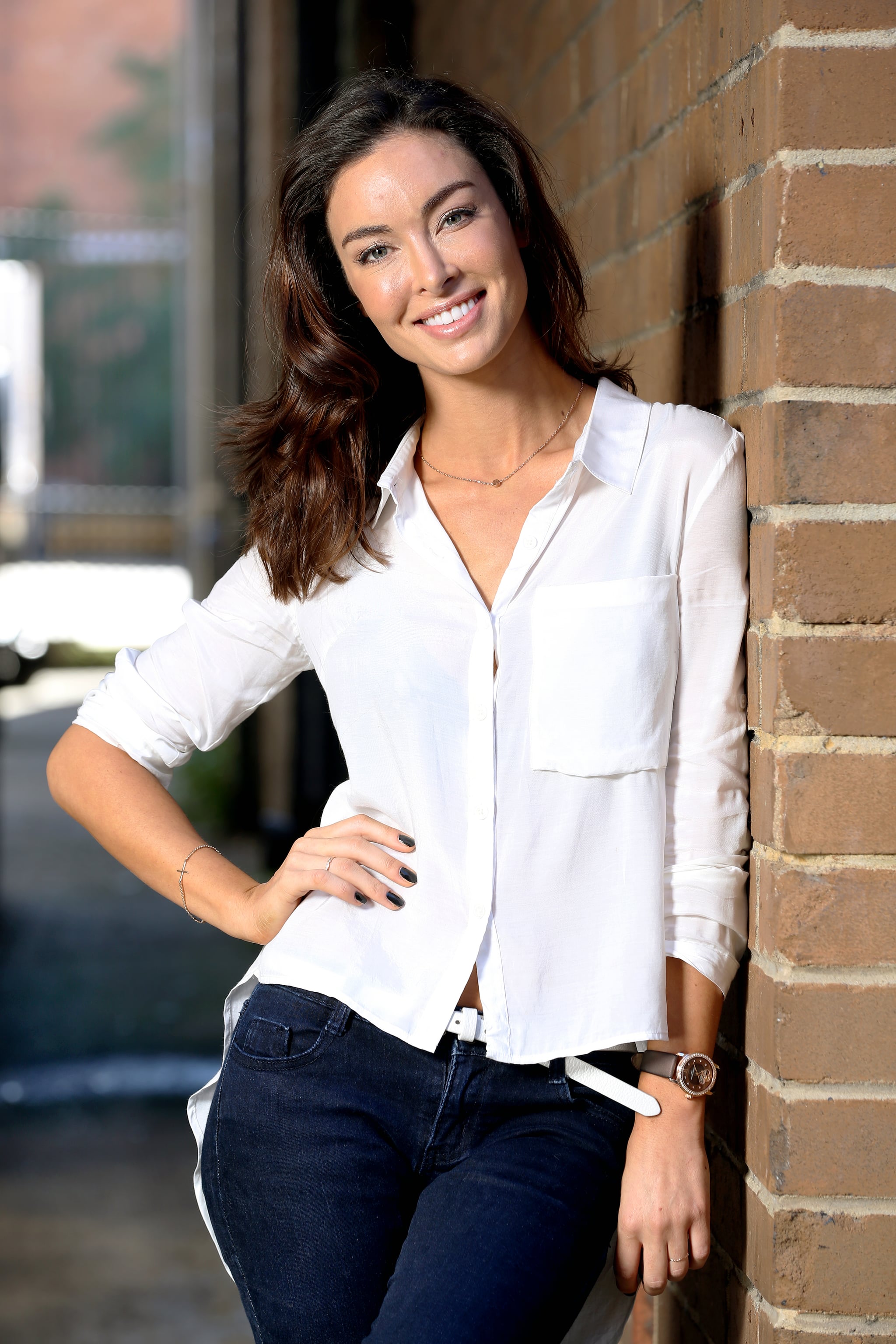 One of the things we're most looking forward to about Bachelor in Paradise is seeing some of our favourite personalities from the The Bachelor and Bachelorette interacting in a new environment. And when that one person is someone as memorable as Laurina Fleure, whose lengthy list of requirements in a man and "dirty street pie" lamentations have a special place in Aussie TV history, you know you're set for some good entertainment.
Ahead of the show's premiere on Sunday, we caught up with Laurina to get a (juicy) snapshot of what's to come and her time in Fiji.
POPSUGAR Australia: How are you feeling about Bachelor in Paradise?
Laurina: I'm excited but nervous as well. There's a few loose moments in there that I am cringing at the thought of them being aired, but it's a bit of fun. I'm excited and nervous!
PS: Did it take much convincing to get you on the show?
Laurina: It did, actually. I wasn't interested in any of the previous bachelors, and they promised there were going to be new guys and that there was someone in particular that would be perfect for me. So yeah, there was a bit of enticing going on.
PS: So you went in there to find love?
Laurina: Yeah, definitely. It's also the fun of having a holiday, a good time, a bit of a flirt. You put yourself out there again — Australia knows you're single — so you increase your chances of meeting someone on or off the show.
PS: How did you enjoy your time on The Bachelor and how did you life change after that?
Laurina: I loved it, for me, The Bachelor was like a three-month slumber party! And it does change your lifestyle a lot. It really boosted my business, I was running an online women's clothing boutique at the time. Then you get invited to all these parties, all these designers are wanting to dress you and loan you clothes. It really changes your lifestyle and becomes a bit more glamorous.
PS: Did you need time to get over that whole dating experience?
Laurina: No, to be honest, I didn't really have enough exposure to develop any genuine feelings. That's what I really appreciate about Bachelor in Paradise — it's a lot more normal. You get exposure to the boys, hanging out all day, everyday. The Bachelor is a bit more of a controlled environment and you really don't get much exposure to the actual guy. He's built up more like a fantasy, because you talk about him all the time with the girls and then when you're with production doing interviews too, but you never actually see him or get that hands on time with him. So The Bachelor becomes this fantasy that doesn't really exist, whereas Paradise is a lot more real. You get the exposure and it's a real connection.
PS: How wild do things get on Bachelor in Paradise?
Laurina: Look, it's a little bit tame in comparison to the American version. I don't think anybody was having sex or getting too heated with their intimate interactions. Australia is a little more conservative, and being the first season, I think everybody was a little weary and reserved. I know I didn't do more than a sneaky pash and a little massage, and I can't say how far the others went, but I would say probably in later seasons, you'll see a bit more of the lines being pushes with intimacy.
PS: Was there anyone you immediately gelled with?
Laurina: I got along well with everyone, I felt really well-received and felt a lot of love and appreciation. It was a wonderful place to be. Everybody was vibing, hanging out on a tropical island resort and getting tipsy all day . . . Loving, flirting and playing, it was a really wonderful environment.
PS: Did that one person meet your expectations?
Laurina: [Laughs] I will say that the person they had lined up for me didn't even come onto my radar. I just don't think male models are my thing.