Lily James Baby Driver Interview July 2017
10 Minutes With Baby Driver's Lily James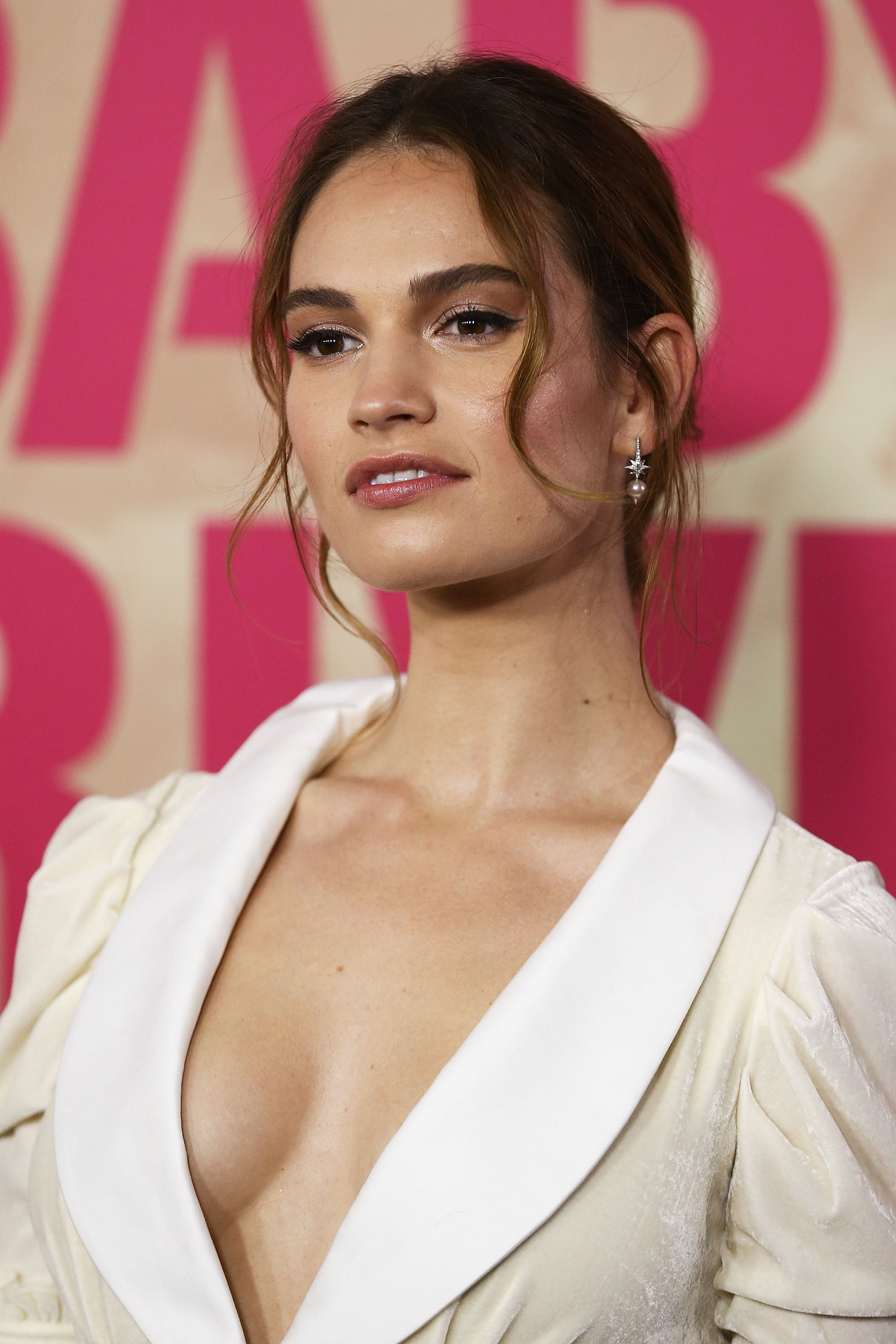 You might remember Lily James from such films and TV shows as Cinderella and Downton Abbey, but her latest work in Baby Driver is what's really getting critics talking. Her turn as the dreamy and spontaneous Debora, a young woman trapped in a dead-end job in a small city, allows us to see Lily out of the period-drama garb and in a more contemporary light — and it really, really suits her.
During her whirlwind promotional tour of Australia last week, we sat down with the 28-year-old English star for a chat about the big things — like what it was like working with an all-star cast, and what she likes to binge watch.

POPSUGAR Australia: Congratulations on Baby Driver! I loved every second.

Lily James: Oh, brilliant!
PS: How does it feel having it out there?

LJ: It's really exciting! We all had such an amazing time making the film. I'm so proud to be in it, I think it's so cool. I was just really glad that people are responding and going to watch it, and they're enjoying it as much as we loved making it.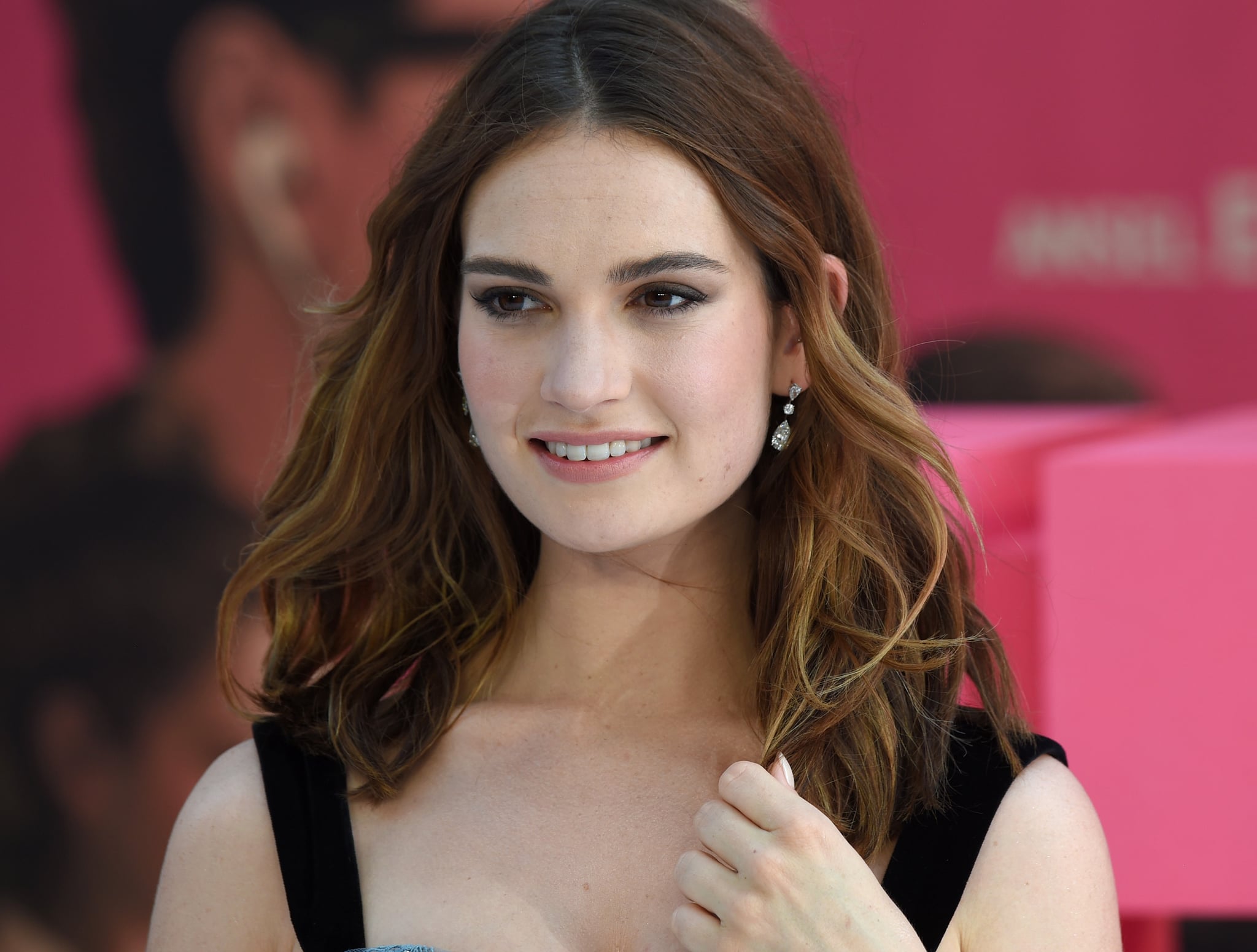 PS: When you make a movie, do you get nervous or worried about how well it's going to do?

LJ: I was so hopeful that people would respond to it in this way and would enjoy the film because I thought it was . . . There was so much about it that when I watched it I was just staring at it, totally bowled over by the direction. I love the costumes and the music, and the actors in it. I felt really hopeful for it, but yeah, you do put your heart and soul into it. You do get the sense of foreboding.
PS: What was it like working with Edgar Wright [the director]?

LJ: Brilliant, he's just . . . He's such a visionary. Everything was so clear. There was a really great vibe on set because music was always playing — it was a really enjoyable shoot.
PS: Did you have to audition for the role?

LJ: Yeah, just a regular audition. I met Edgar and we had a chat, played around with the scene. As soon as I read the script and listened to the soundtrack, I knew I wanted to do this film. I was really keen and also it was a really great move away from what I've done — more contemporary and American. I was really hopeful that he'd want to do it with me.
PS: Did you see any similarities between yourself and Debora?

LJ: I mean, I love music. I'm a bit of a dreamer. I think that I'm impulsive. I think the fact that Debora chooses to run off with this guy she barely knows rather than stick around in the middle of this job at a diner . . . I reckon I'm impulsive in that way too. And I'm loyal.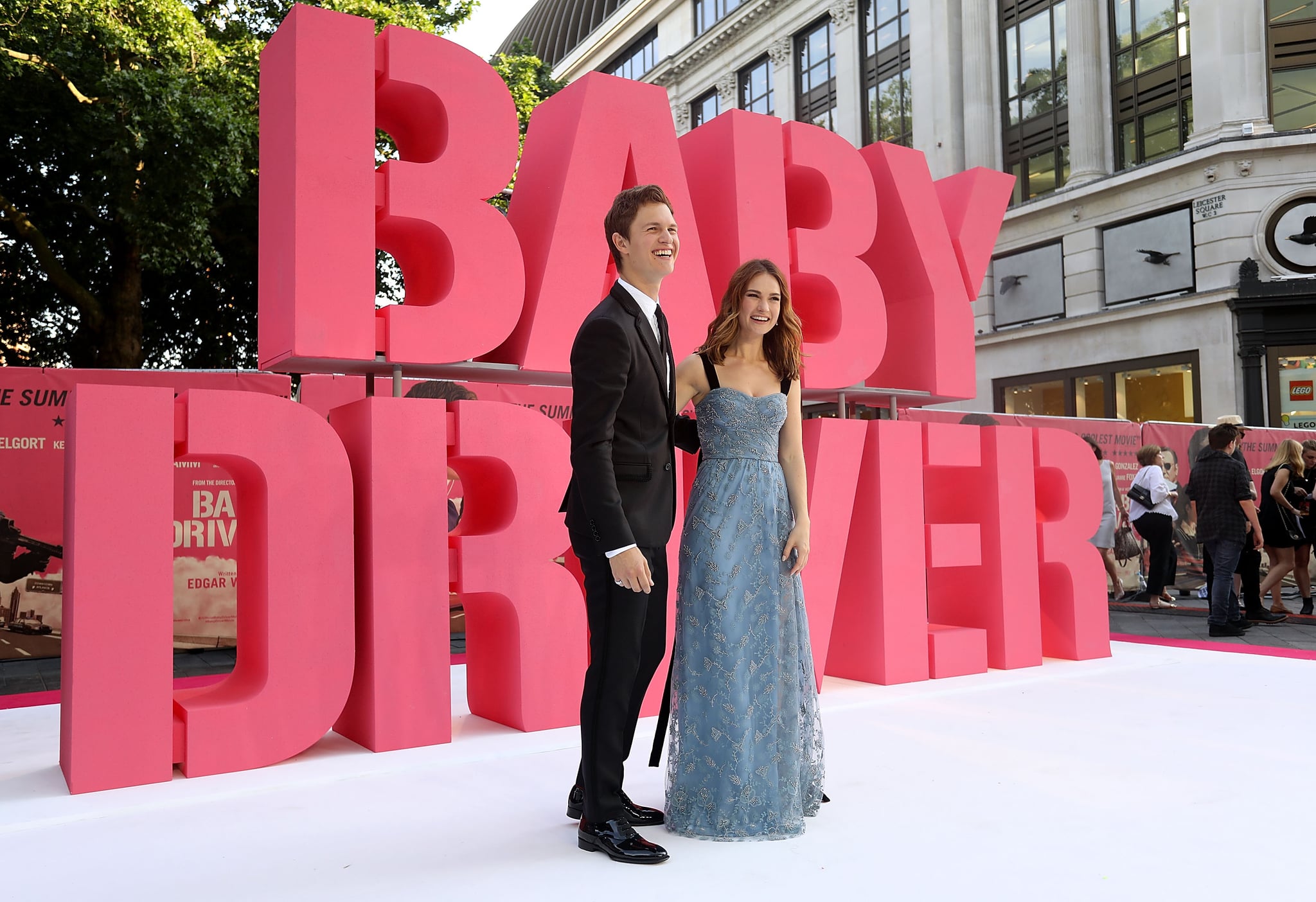 PS: Had you worked with Ansel Elgort before?

LJ: No, but I loved it. I think he is just the most charismatic, brilliant guy. He and I just ... everything felt easy with him and he is really generous. I think he was born to play this part. I think he's spectacular.
PS: Did you have a favourite song from the movie? The soundtrack was awesome and I loved when you sang "Baby."

LJ: Yeah, it was "Baby!" B-A-B-Y, baby. [Carla Thomas, the original singer] actually went to watch the movie, which is insane, and she loved it. Apparently, she was singing along to all the classic soul tunes. When I start singing, she was like, "Go ahead, girl." She's a living legend.
PS: How amazing!
LJ: She was the queen of Memphis soul and she's sitting there watching Baby Driver!
PS: Are you living in England still, or have relocated?

LJ: I am living in London, but I'm not there very much!
PS: When you have downtime, do you like to binge-watch TV shows or are you more a theatre kind of girl?

LJ: Oh, no I love bingeing. I love just getting an early night and watching Netflix on my laptop. I love Unbreakable Kimmy Schmidt, which has [Baby Driver co-star] Jon Hamm in. I love watching movies. I just love staying in. I love going to the cinema. I don't go to the theatre enough and haven't been recently, but there's nothing better than going and seeing a play.
PS: Ah, you're into Kimmy Schmidt!
LJ: Oh, I love it!