Liz Elimination Interview on The Bachelor 2017
Liz Is Out! Here's What She Had to Say About Her Controversial Bachelor Departure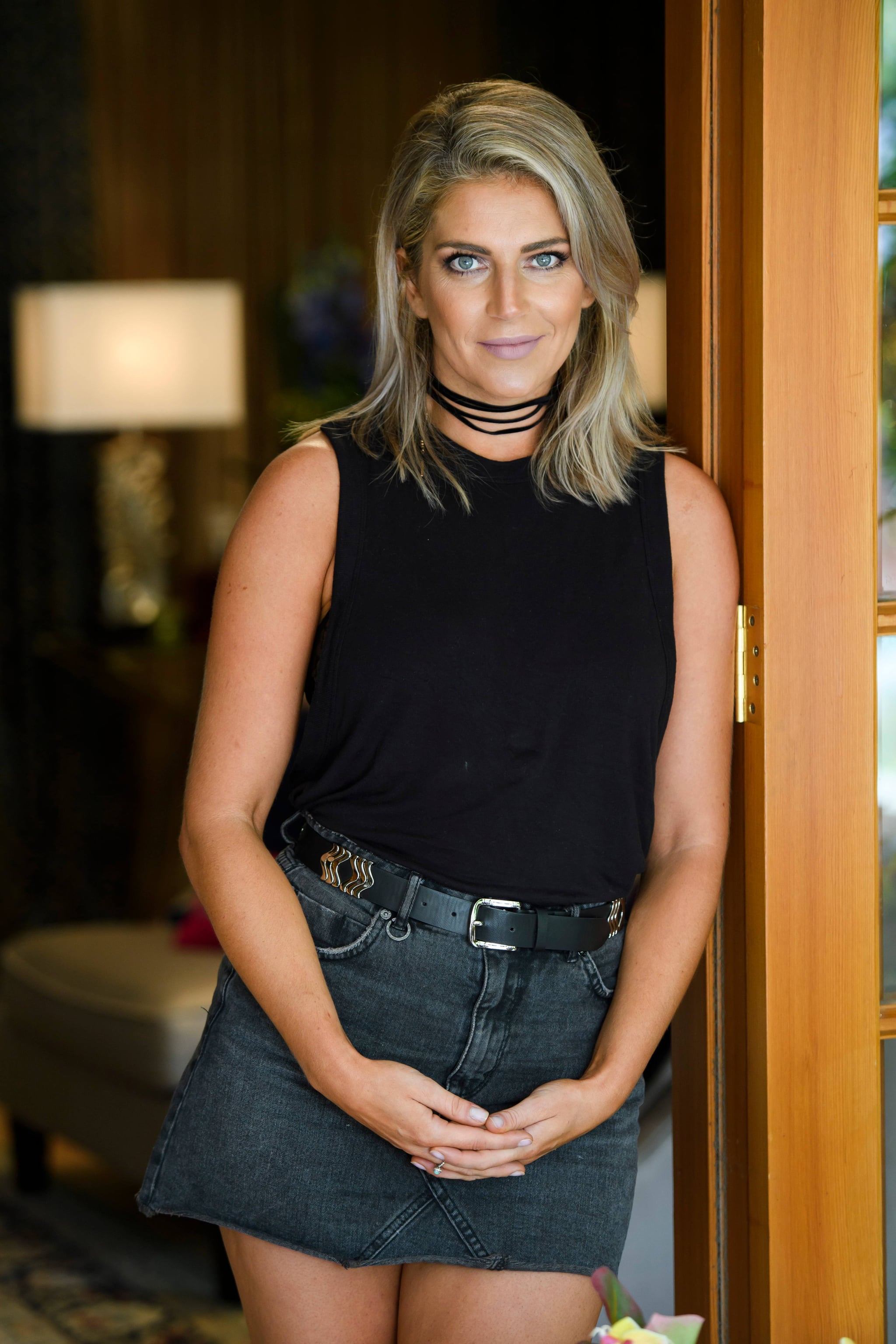 Liz was one of the cool girls on The Bachelor this year — not Gone Girl cool, but genuinely cool. She spoke honestly, she didn't play a character, she didn't fake friendships where they didn't exist, she didn't mold herself into being what she thought Bachelor Matty J might've wanted . . . she was just herself, and it was a breath of fresh air.
Unfortunately for us (and Liz!) the 31-year-old Sydneysider was eliminated by Matty, after he declared he didn't feel a spark between them.
She left on a pretty controversial note: she was partnered with Jen — who you'll remember she had a run-in with on the very first night in the house — for what must be the worst three-way date of all time. Two girls go on a date with Matty, and only one returns. Imagine! While her departure shocked the house, where she was pretty popular, it didn't shock Liz herself. Read on for our post-elimination chat with her!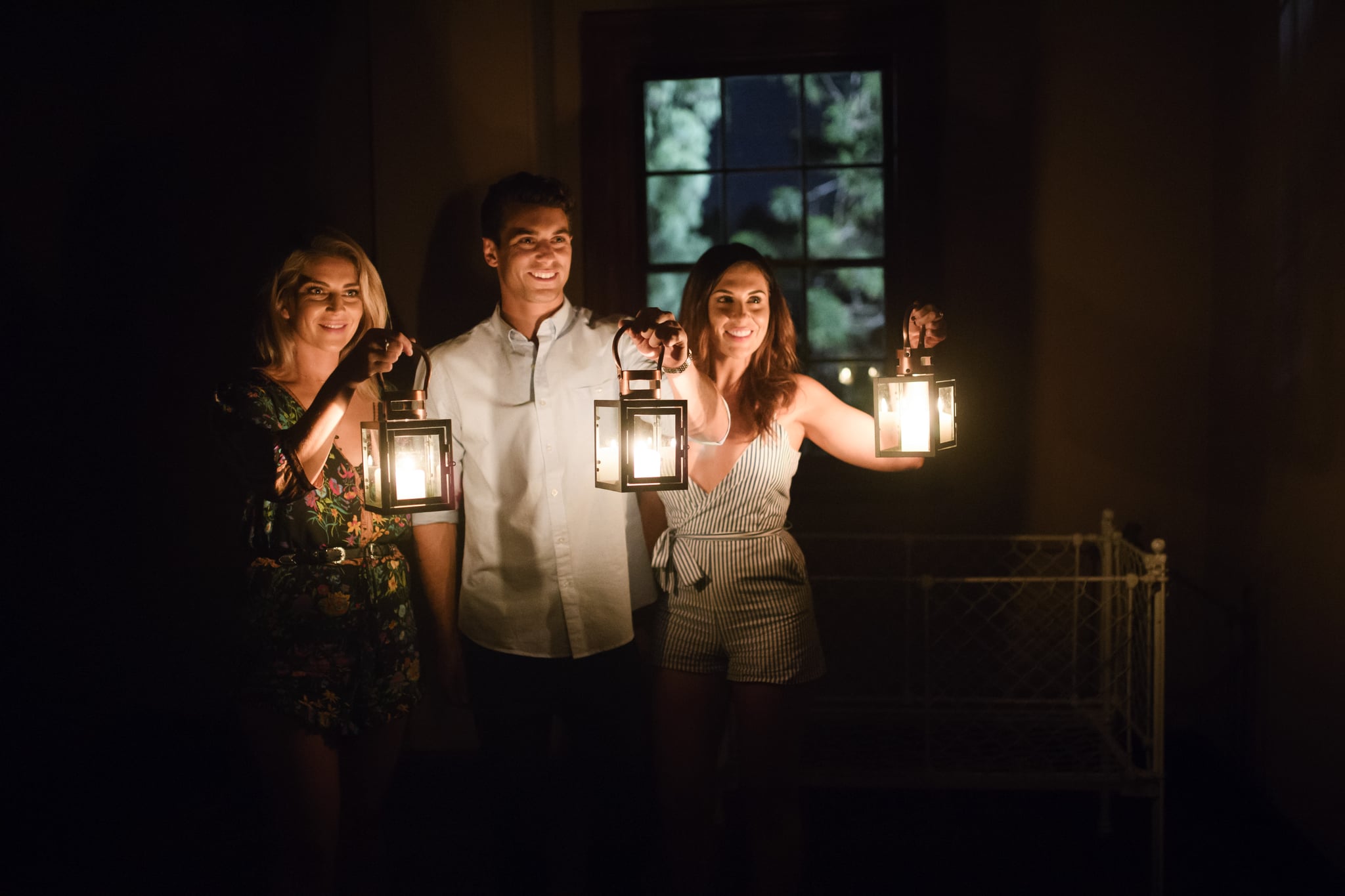 POPSUGAR Australia: I was sad to see you go. How are you feeling?

Liz: Aww, the tragedy of the nation [laughs]. Yeah, it is what it is. I can't do anything about it now.
PS: Unfortunately not. What happened? Can you give us your take on the situation?

Liz: I guess it wasn't overly unexpected for me, and so I just was quite calm about everything. I thought "Okay, well this is really your opportunity, as you have not had any time with him. So this is really just your opportunity to just be yourself, and if he likes it — he likes what he sees — then great, but if not, then so be it." Just have fun, do something you normally wouldn't do. Yeah.
PS: So that feeling of not getting time with Matty, is it really present in the house? Is that something people are really anxious about?

Liz: Look, I think certain people are missing more action than others, and that's just their nature in general, but definitely any opportunity that presents itself to have some time with him is . . . you know, any time is good time. So whether it's five minutes, two minutes, or whether it's a double date, or a single date, you know any time with him is precious. I think you need to take that opportunity, and just be the best person that you can be.
PS: Did you take any opportunities with him at the cocktail parties?

Liz: I had chats with him at the cocktail parties and again it's just one of those things where you take the opportunities when you can. I'm generally not the type of person to go running all over my friends to get to a man [laughs].
PS: How weird of you. How strange.

Liz: [Laughs] Yeah I mean, normally when I'm out . . . No, I just think when I saw an opportunity I was happy to grab it, but again, I'm mindful of other people. Other people are far more aggressive in the way that they approach things, and that's their jam and good for them.
PS: I'm a bit sad because I felt like you were pretty normal on the show. There was a bit of "no BS" about you.

Liz: Yeah, I do feel that I am very much that person in my day-to-day life, and people that do know me know that I am just normal, take the piss, can have a laugh. I made friends with the other normal girls in there, and it was sad that he chose Jen over me but I think that says more about him than it does about me, and I guess he's not my person. If he feels that he's seen a different side to Jen than what we get to see . . . you can't keep that act up for too long. I expect it will play out that way.
PS: So what we see of Jen on TV, is that the Jen that you saw?

Liz: I'm quite perceptive, and I'm quite a witty person, and I think she's a great person, and she has qualities that I do appreciate, but I wouldn't choose to associate with her in my normal, day-to-day life, and I wouldn't be in her company. That's not that I think she's a bad person, but she's just not somebody that would ever be in my social network.
PS: She kind of operates in a different way.

Liz: Yeah, her operating system is quite different to my own and I very much align myself with people that share similar values.
PS: Last time we spoke we talked about the whole dress thing, which was hilarious. Did that surprise you, how it took off?

Liz: It did actually, but I . . . oh, God. I think it's just one of those things. For me, I kind of expected a certain level of it being made quite significant, but I don't really care. I haven't really had any backlash for it.
PS: Well I think people could see you were talking about the mud.

Liz: Yeah and I think . . . well look, most people I've spoken to — my friends won't unnecessarily pump me up, and they were like, "Seriously, it's fine. You got nothing to worry about. Any person with any common sense gets you literally were talking about the mud on the dress."
PS: Her reaction was unexpected, I think.

Liz: Yeah, and I think people see the opportunities to draw attention to themselves, because they probably don't have a lot else to offer — so that's what they're going to do.
PS: You said before that it wasn't hugely unexpected for you to leave. Did you feel a connection with Matty at all, or was there just nothing there?

Liz: Look, honestly I would of loved to have more time with the guy. I would of loved to had the opportunity to have a single date with him, as opposed to being dealt the circumstances that were given. He's definitely the sort of guy that had qualities that I would look for in a partner. I just didn't have the opportunity to have time to grow those feelings. He's very groomed.
PS: What is he like in real life?

Liz: When the cameras weren't rolling, we might have had one or two minutes just to have a chat, a bit of banter, and a bit of a laugh. He's hilarious and very charming, he's very funny, he's very witty. Not as polished as he is on screen, but I think he is definitely someone that if you bump into at the pub you'd want to have a beer with him and have a laugh and have a chat.
PS: Did the way you left make it worse? Up against Jen?

Liz: I don't think so, I just hope Australia sees it for what it is and they go, "Matty you're an idiot for picking [Jen]." I don't think people are going to read too much into it but hopefully people go, "Wow, she's actually just normal and down-to-earth."
PS: And who did you make friends with in the house?

Liz: My friends in the house were Elise, Lisa, Alex . . .
PS: I love all these people.

Liz: Laura and Cobie. And I was friends with the likes of Florence and Tara, but the girls that I shared a bedroom with I was definitely the closest to. Like Elise is my best friend. She's a ledge.
PS: Are you guys in touch still?

Liz: Yes, of course, we hang out all the time and talk all the time.
PS: Who's your frontrunner to win?

Liz: It's so hard to tell because I only saw Laura's date when I was in the house, and it's so hard to tell.
PS: Would it be between Laura and someone else?

Liz: I definitely think if he was to go on more dates with Laura, he would . . . I mean, God, the first day I met all the girls I was like, "Oh God, wow. This is what I'm up against. I don't stand a chance." I would probably go with Florence, she's an absolute babe. I mean you've just got to look at her. And Lisa, my little Lis girl, my bunky — she slept on top of me. Not literally — she slept on the top bunk and took one for the old person who couldn't climb up there.
PS: [Laughs] You're 31, not old.

Liz: Ah, it's getting on. Maybe Alex? And you guys haven't seen it but they had some really good chats. We saw Cobie's kiss — little dirt bag Cobie who lied to me and told me she didn't!
PS: Did she? [Laughs]

Liz: Yeah, little Cobes! Um . . . oh, it's just so hard to tell.