Locklan Gilbert Survivor 2017 Elimination Interview
Locky Says He Had to Start Off Playing the "Dumb Jock" on Survivor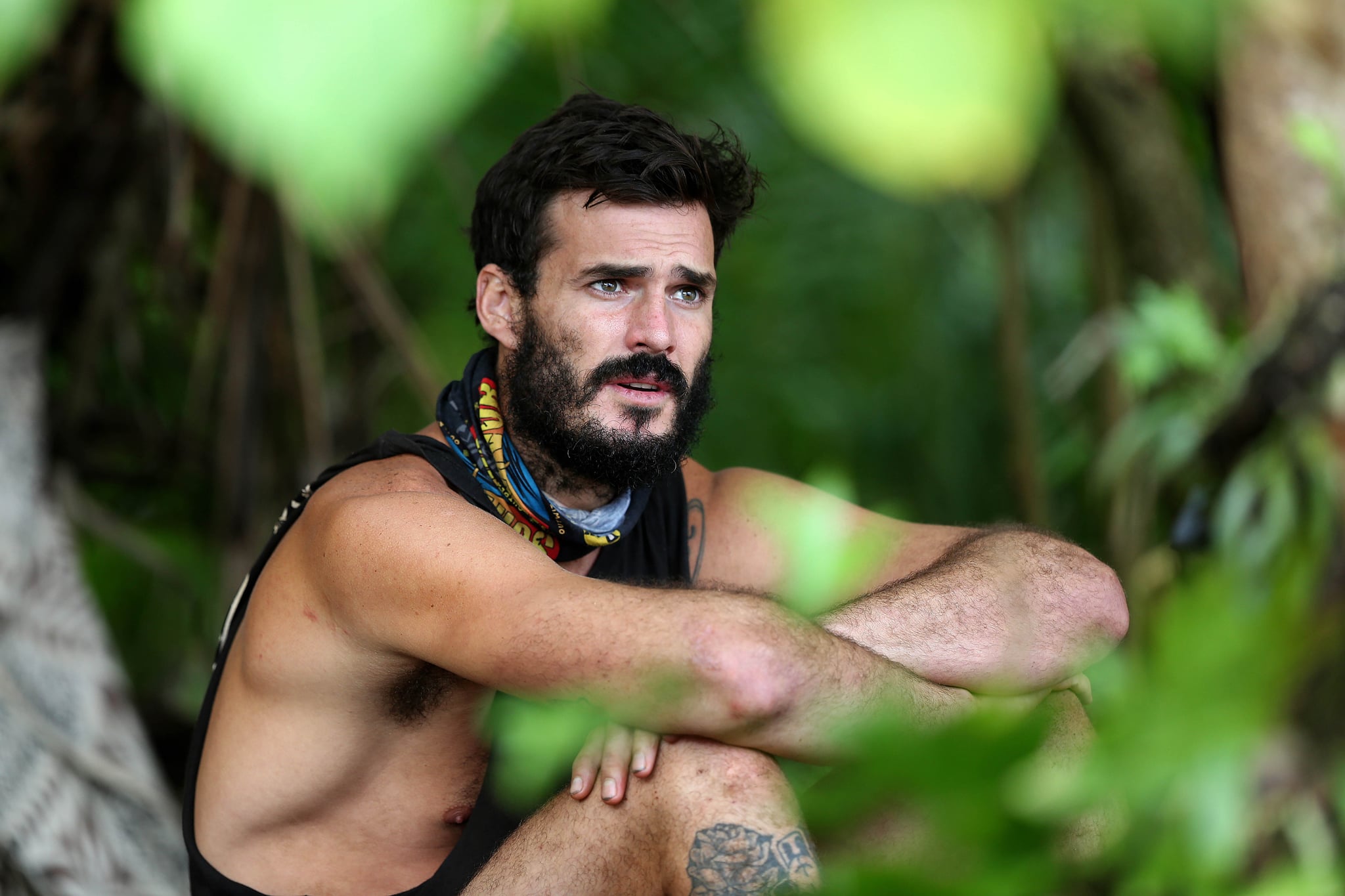 Being the last remaining physical threat who also, didn't fare too badly in the social department, Pete, Michelle, Tara and Jericho knew that to improve their changes at half a million dollars, Locky, sadly, had to go. On Tuesday night, after breaking his winning streak of immunity challenges, the Tribe got their wish.
"It was either win immunity, or I was going home. I had to make some sort of other plan and I knew everyone wanted me out," Locky told us over the phone about his attempt at concocting a fake idol. "When I lost the challenge, Michelle, Tara and Jericho left, so I was left with Petey. We all know Petey and I don't really strategise, so I wasn't really left with anything." Here's what he had to say about the top four, his Survivor strategy and the amazing jury villa.
POPSUGAR Australia: Sorry to see you go! How are you feeling about everything?
Locky: I thought I would be okay, but I am a little sad!
PS: How did you feel when Pete saw right through your plan?
Locky: I think he still had a bit of doubt, but really, I had nothing. I tried to make an idol, but they kept on breaking! I just did what I could.
PS: Did you feel very pressured to keep winning immunity?
Locky: I felt like that three immunities ago! I didn't realise how much Tara had flipped on me, and I thought I'd still have her, but two people couldn't really take people out, so I pretty much knew I had to keep winning immunity, because they all didn't want to sit near me at the end. It was easy enough for them to vote me out, so the only thing left was to win immunity.
PS: What made you and Tara bond so quickly?
Locky: We just both have a carefree attitude to life. Take things as they come, and if you fall down, just get back up. We were kind of put on the bottom under AK, and that just bonded us. We got along more as people than players.
PS: Did you feel very isolated when things started to get rocky between you?
Locky: Yes and no. Out on the island, everyone's so nice. When you watch it on TV, all you see is them talking about you, but you don't see that on the island. Everyone's really nice to everyone, so you don't see people gunning for you as much as they were for me.
PS: You were also pretty tight with Henry. Did you miss him when he left?
Locky: Yes and no! [Laughs] Henry, as everyone would say, is extremely stubborn — it's his way or the high way. I'm kind of the same, so when we were working together and had the same goal, it was fine — we were great, it was perfect. As soon as we had different goals, we would butt heads, but I was very sad to see him go.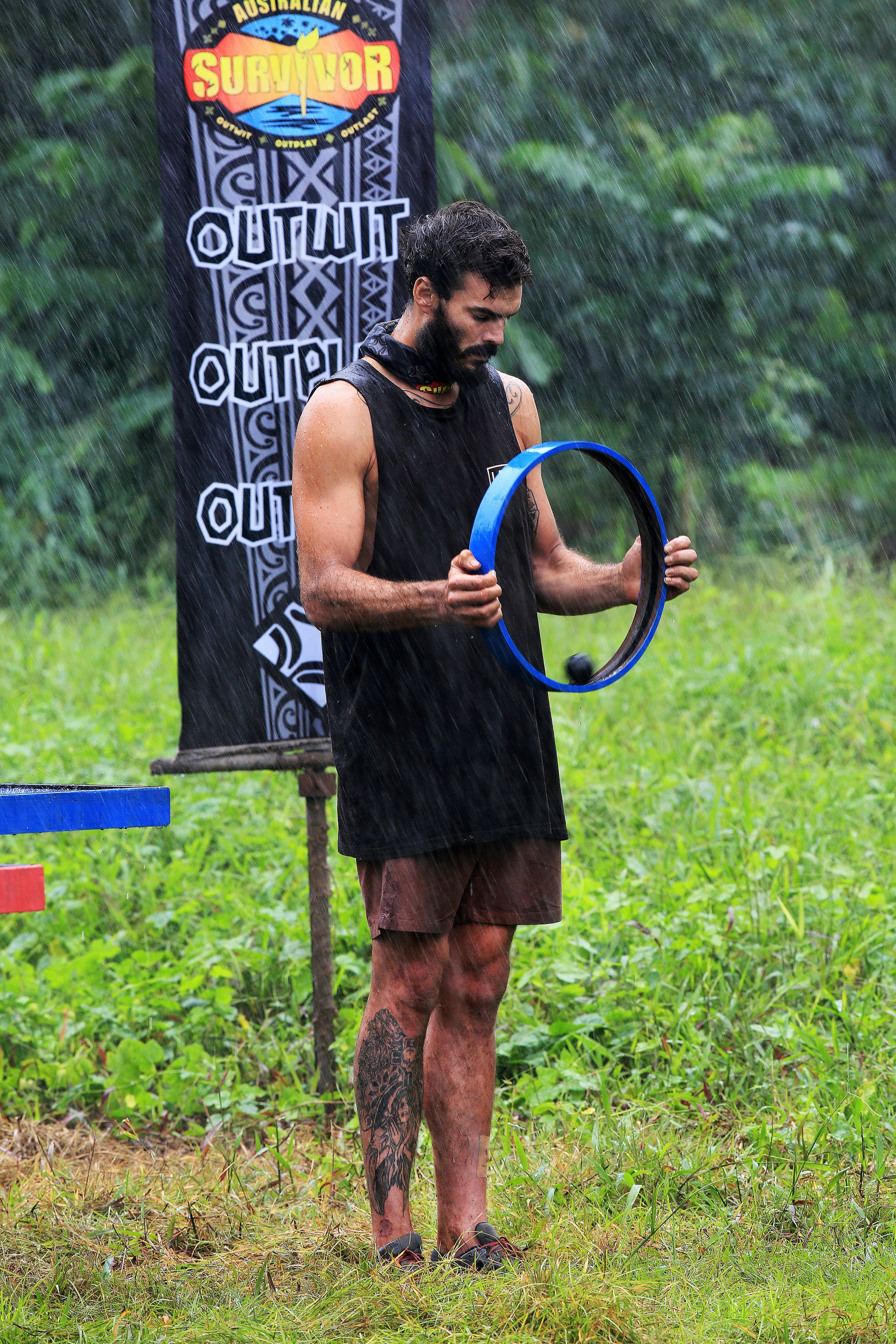 PS: There's no one in the top four who is really viewed as a huge threat. Do you think it's possible for a threat to actually make it to the end?
Locky: There's a lot of different ways. The Australian season is so long, so a lot of people aren't actually used to it and everyone is dragging someone they want to sit at the end. But if everyone's dragging someone, those people kind of go, "Hey, what's going on?" Then those people get together and they vote out the strong people, you could say. I think Australia's getting used to the length, once that gets sorted out, it might change.
PS: What do you think of the top four?
Locky: Everyone's super deserving, they got there for a reason — it's a game of Survivor, you can't just win every challenge and make it through, you have to do what you have to do. Tara's not a challenge threat, so she's had to be social, which she has. Michelle's not a challenge threat, so she's [done the same thing]. People come in with advantages and disadvantages, it just depends on how you use them.
PS: Who do you think has been playing the hardest game?
Locky: Watching it back, Jericho's played an amazing game. I love watching him and know him as a person, so just watching all the funny stuff has been great.
PS: Do you think he's been riding the coattails of Luke?
Locky: It's so hard to say, but that's a strategy in itself. Look at Tara, she's sat behind me and got all the way to the end, and I guess that's what Jerry's done as well. I think Luke and Jerry made moves together — Luke may have spearheaded them, but he couldn't have done them without Jerry.
PS: Are you happy with how you played the game?
Locky: Extremely happy, I just wanted to go in there, be myself and do what I had to do. I knew at the start I had to play the big, dumb jock, which isn't that hard for me, but I couldn't do too much strategising because if they saw me as a strategic player, they would think, well, he's a challenge threat too, so let's get rid of him now. It wasn't until the merge that I could really start strategising.
PS: Is there anything you would go back and do differently?
Locky: Push that domino one second earlier when I lost that last challenge to Michelle. But I really don't have any regrets, you can't keep looking back — you always have to look forward.
PS: How did you cope with the lack of food?
Locky: Extremely badly! I lost 10 kilos and it was all just muscle. I went in weighing 108 kg and came out at 98. It was just the lack of protein. You can sprint 400 metres in day to day life and you're tired, but in Survivor, you sprint 20 metres and are totally stuffed. That was really hard to get used to.
PS: Yeah, I don't think you can really tell how tired you guys are watching it on TV.
Locky: No, not at all. You really only see the big parts like the challenges and Tribal, and that's when the adrenaline hits — your natural sugars come out and you're really hyped up. But after you get back from challenges, you just lay around because you're so depleted. Then you need to get up and make fire, food — it was a thousand times harder than I thought it would be.
PS: How amazing is the jury villa?
Locky: I feel sorry for the people that don't get to spend too much time there, because it's great to reconnect with everyone and talk about your game — just debrief and go, "Oh, that's why you did it, you don't hate me!" It's really good to know people outside of the game as well, so the jury villa was amazing.