Luke McLeod Bachelor in Paradise Elimination Interview
We Regret to Inform You That Luke and Lisa Have Broken Up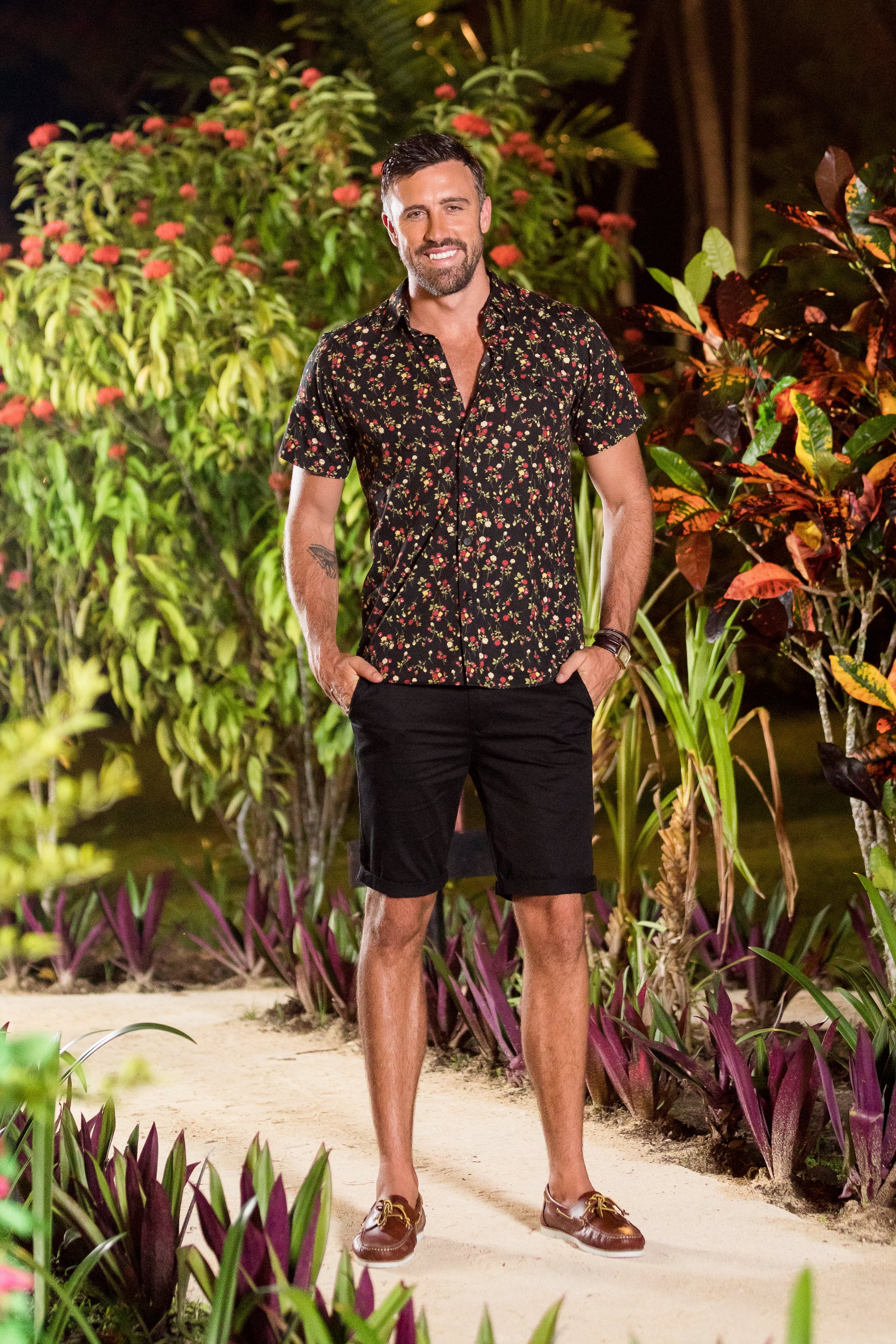 Just when you thought things couldn't get more eventful on Bachelor in Paradise, Monday night saw not one, two, but three people choose to leave Fiji of their own accord. Michael, Luke and Lisa elected to depart the show — the former, due to a lack of a connection with Lisa, and the latter, to give their relationship a go in the real world.
But alas, like all best laid plans, things don't always work out the way they should — Luke told us over the phone that as much as he gave things a shot with Lisa, they had to end things (noooo!). Here's what he had to say about Michael and his relationship with Lisa.
POPSUGAR Australia: How did you feel when Michael gave his rose to Lisa the other day?
Luke: I was quite taken aback. I didn't know that Michael and Lisa had had that chat, that all of that had been going on or that that was Michael's intention. But I also understand the situation as well and don't have any hard feelings towards him or Lisa at all. But yeah, it was a little difficult, but hopefully I handled it as best as I could.
PS: You did, I was very impressed with you during that rose ceremony.
Luke: Thank you, I just had to do what I thought was the right thing at that time.
PS: Did you talk to Michael about it afterwards?
Luke: Yeah, I did. I don't like to have things floating around and tension created, so we went and chatted straight afterwards and sorted it out. I understood where he was coming from. There were parts that I thought could've been done a bit better, like maybe come and chat to me before? [Laughs] If that was what he was planning to do . . . But I get it. We spoke and as I said, I don't have any hard feelings towards him.
PS: What's your relationship like now?
Luke: I wouldn't say we're like best mates or anything like that, but if I see him at an event or something, we'll chat and catch up. I wish him the best and that, but I think we're both quite different people as well. I have a level of respect there for him, but we wouldn't be going out for beers and catching up or stuff like that.
PS: How did the decision to leave Paradise come about? You seemed a bit hesitant?
Luke: It was more of a surprise. I wasn't hesitant in the way that there wasn't anyone there that I wanted to get to know, I knew Lisa was that person. It was just that we'd just gone through that situation with Michael and I was keen to take things to the next level with Lisa on this experience. When she came up and was like, I want to leave, I was like, oh, OK, right. It was more of that surprise factor and having a short period of time to make the right decision.
PS: So it was her idea to leave?
Luke: Yeah, we'd spoken about it in previous conversations, like when are we going to leave? What should we do? And I think she was at a point where she was ready, like I just want to get on with this in the real world, which I understand — that was going to come at some point.
PS: What made you feel confident in what you had to end the Paradise experience?
Luke: First and foremost, I think she's an incredible woman. We did have a connection and I really wanted to get to know her more. It was a bit of a surreal environment as well, so the sooner you got out of there, tested it and tried to make it work in the real world, the better it was, in some ways. That was the reassurance I took that I was making the right decision, because I knew it was going to happen sooner or later, so why not just do it.
PS: What made you guys hit it off right away?
Luke: I think there were a couple of things. We're a little bit older than the others and maybe a little more mature in some ways. She's quite an independent woman and runs her own business like me, and I think we found that attractive in each other. We both like security and not too much drama, and both were genuinely there for the right reasons in wanting to find that one person, not just dancing from person to person. And we're lucky in that we both got there on the first day and found that connection, whereas others who came in later found it more difficult.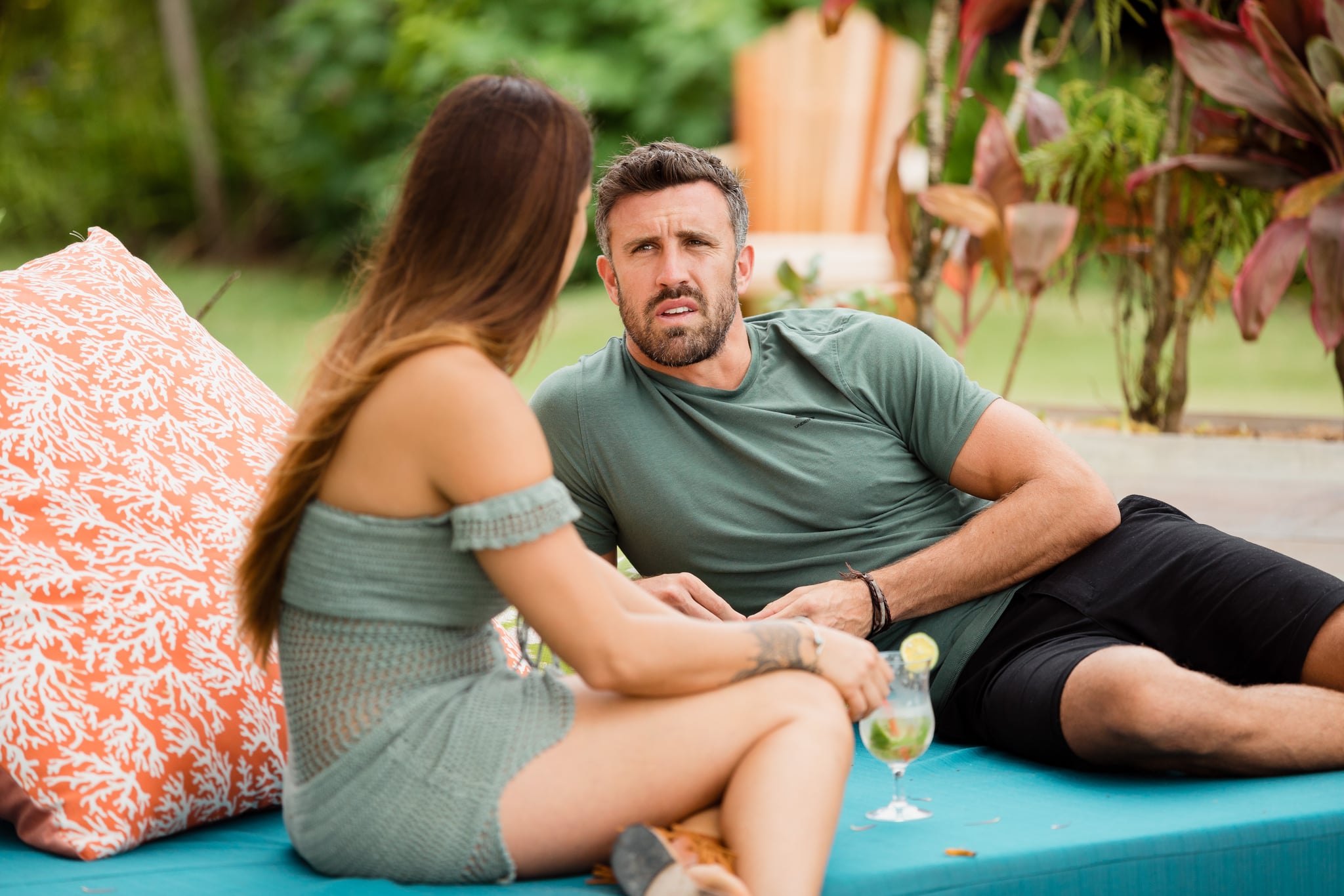 PS: Was there anyone who piqued your interest at all?
Luke: No, it was Lisa. Everyone there was nice and they all had different characters and personalities, but no one else really took my fancy other than Lisa. She was the only one I really had eyes for over there.
PS: Are you guys still together now?
Luke: Unfortunately not.
PS: What? Really?
Luke: Yeah . . . As I touched on before, coming back into the real world is a whole other experience. It was an odd thing because you come back in and you just want to have a normal relationship. You want to do normal things like a normal couple does, but we couldn't. If we were seen together in public, then that would've given away the whole show. You have to have this secretive relationship and it's difficult, because you just want to get on with it — share and do things, and we couldn't do that. We had issues and pressures and stress that unfortunately [didn't work out].
PS: Do you then regret your decision to leave Paradise?
Luke: Not at all. I'm so happy I met her and we formed that connection. She's taught me so much and I've learnt so much about myself from the experience and the time I had with her. I'm incredibly thankful for the moments that we had and even after the show.
PS: Are you guys OK now?
Luke: I think considering the situation with the show, it's important we give each other the space and respect that we need. We're civil, and when we need to talk, we talk, but it's important to have the space at this time. I hope down the track when things cool a bit and we hit more of a normal groove, we can maybe chat and talk more. But right now, we're just trying to be respectful of each others' space and getting on with things.
PS: And how are you feeling about all of it?
Luke: Yeah, it's hard. Obviously I'm a little disappointed, but this is all part of the experience — you live, you grow and you move on. That's part of life, so as I said, no regrets. I only want the best for her, she's an incredible woman and I'm very grateful for what she's taught me and the experiences that we had. I have to just be happy with that.