Luke McLeod Elimination Interview The Bachelorette 2017
Luke McLeod on His Shock Exit: "Maybe It Was to Save Me Some Heartbreak"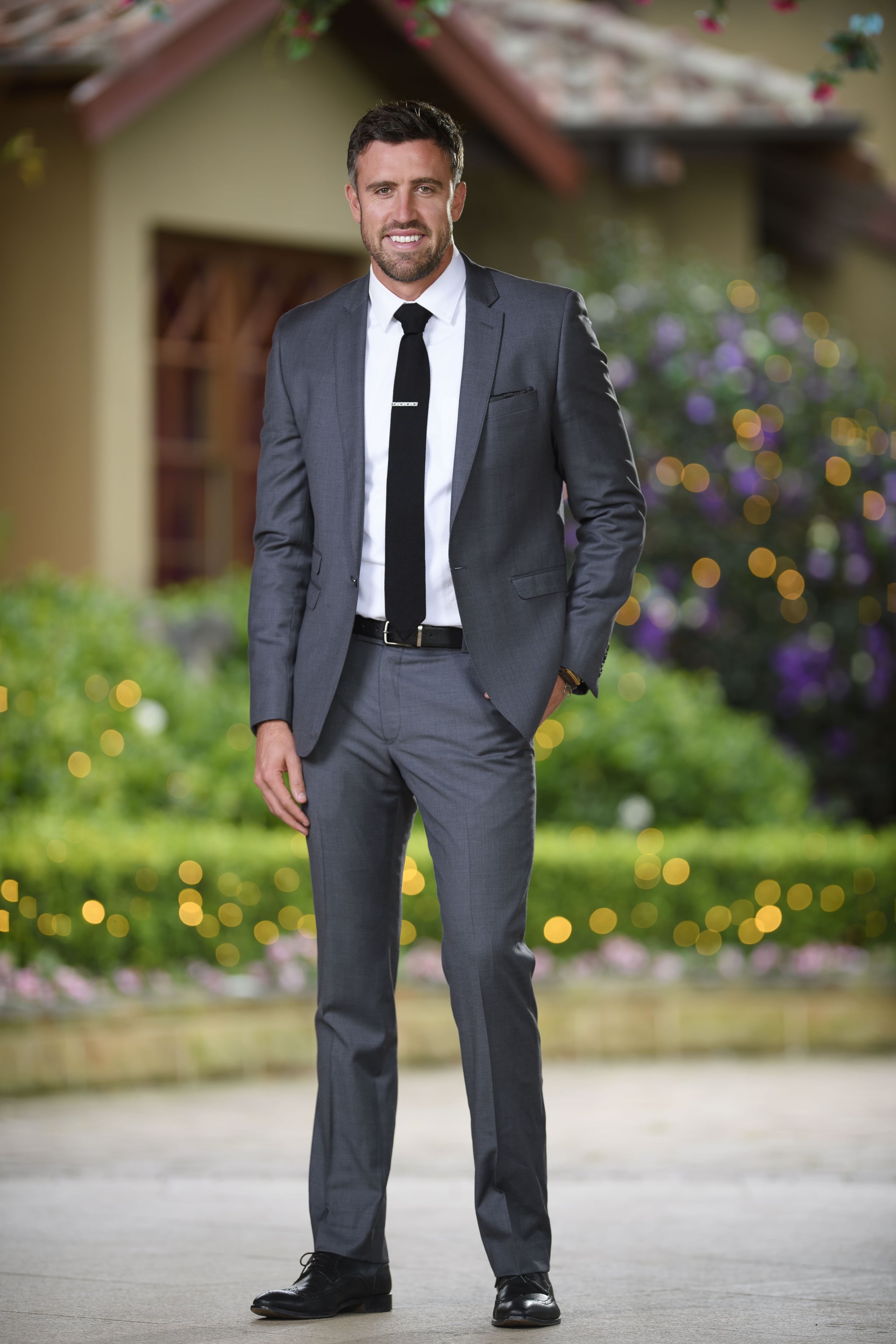 Luke McLeod was one of the most chilled and handsome men on The Bachelorette this year — something Sophie Monk definitely didn't fail to notice. She was attracted to him instantly and they got along like a house on fire on their date — they even shared a good old pash! So it was something of a shock when Luke was eliminated in episode seven, along with mate Mack Reid.
Our first question to Luke: What the hell happened?
POPSUGAR Australia: Why do you think you were eliminated? I'm really confused, like everyone else. Did anything happen off-screen, or was there any explanation that we didn't get to see?

Luke: Yeah, there were moments that weren't shown that probably would've added to her reasons as to why. We did have a brief chat at the end as well where I said, "What happened?" And now, filming stopped six weeks ago, so I've had a lot of time to do some reflection and put the different pieces of the puzzle together. There are certainly a few things that, looking back, added up to the reasons why.
PS: Were they mutual reasons? Did you feel like it wasn't going anywhere or was it more from her side?

Luke: No, after the single date — which was awesome, I had such a good time and I think she did as well — I kind of knew how it was going to play out after that, that she was going to spend a lot of time with the other guys and get to know them. I kind of took a bit of a back seat and was fairly controlled with my emotions, whereas I think a few others were quite forward and open about telling her how they felt. I suppose I was trying to be a bit more patient, bit more reserved, and I think she took it that I wasn't into her. I was just waiting. And then the intruders come in and I'm like, "Oh bugger, I'm on the backburner," and got frustrated with a few things as well. I just wanted to spend some time with her, and I think she noticed that. She could see I was frustrated with certain things, and maybe it was to save me some heartbreak later on.
PS: Were you into Sophie? Did you think you could've been in a relationship with her?

Luke: Yeah, I liked her. The time we had on the single date and so forth was genuine. I did like her, but I didn't, I suppose, get the opportunity to really say that to her, which didn't work in my favour.
PS: It's hard, I feel like if you're reserved you seem too slow on it but if you're impatient you seem too pushy. It's a fine line!
Luke: Tell me about it, it's a catch-22. Obviously I went too close on the casual side, and she took it as me not being into her. You don't see that much of each other, so you do really have to make the most of the opportunities. As I said, I'm a pretty chilled guy, and there are others that are more proactive than I am, so they always tend to get a bit more time with her.
PS: When Sophie would go on a date with another bachelor, did you feel anxious the whole time or would you just go with it?
Luke: Again, I kind of knew what I was getting into, do you know what I mean? If you let that affect you, like, mate, you kind of signed up for this! [Laughs] I tried not to think about that too much, I honestly was just focusing on the next opportunity that might've popped up with me and her. And just obviously having a good time and keeping the boys civil! [Laughs]
PS: How were the guys?

Luke: That was a surprising element of it, they're all really good blokes, in different ways. They've all got great qualities and I've spent time with all of them at different times and had great times with all of them. It's a real sort of experience where you do form this bond with the guys, because no one else really knows what you're going through. I'm grateful for some of the friendships that I've gotten from this – they'll be life-long mates.
PS: That's a pretty good get — if you can't win the girl, you at least win some best mates.

Luke: Yeah, totally. No one really knows other than us what actually happened and what we're going through. It's such an extraordinary, weird ride — there's that secret bond.
PS: Jarrod is copping a lot of heat for his behaviour. What is he like in real life?

Luke: I do feel a bit sorry for him, to be honest. His intentions are right, he's really just trying to impress Sophie, but he's just not coming across in a manner that's likeable. He's an intense dude, he shouldn't be ashamed of that, that's just who he is. I've had a quick chat with him here and there and just said, mate, just own it, and try to explain yourself through different channels. He's very different to me, but he does have good qualities.
PS: Ryan was very polarising — he seemed okay sometimes and other times, not so great. When I spoke to him, I found him to be really lovely. I want to know what your take on him was, whether he got a fair edit or if he's different to what we saw?

Luke: I have a lot of time for Ryan. He's one of the most loyal guys I've ever met, he would have my back in anything. He's such a loyal guy — one of the best qualities about that bloke. He tells it how it is, he's a straight-shooter, and with that type of personality, you are going to rub some people up the wrong way. There were certain times there where I was like, "Mate, I don't think you need to go there or say that just yet," but to his credit, he stayed true to himself and was being real. I have a lot of time for him, I catch up with him for beers every now and then, and we had some good laughs.
PS: And Mack — did you catch up with him after the elimination? Was he okay? I know he had such strong feelings for Sophie.

Luke: I love Mack. He's such a funny, quirky dude in different ways. I know how he came across: literally, if anyone met him, he just showers you with compliments. That's just the way he is, he's literally the nicest guy you'll ever meet. He'll just find something about you and just compliment you on it over and over again. But I think Sophie took it as a bit overwhelming, but he is again, one of the nicest guys I've ever met.
PS: As for you, I heard you're still single and have thrown yourself into work. Are you looking to date or do you want to take a break?

Luke: I don't really want to rush into things. I'm just sort of processing all of this right now and keeping busy with work, so that's good.
PS: Did you feel heartbroken?

Luke: I wouldn't say it was broken, I think it was torn a little. I'm okay, everyone's been really supportive. In some ways, it was good because it was a bit early on. If I did go further, it would've been worse.
PS: Who do you think are the frontrunners?

Luke: I think there's an obvious connection there with her and Stu. He ticks a lot of the boxes in what she's looking for and he's a really good bloke as well. I'm backing for Jimmy as well because he's a local boy and lives just around the corner from me in Manly. He's a legend, I've got a lot of time for him. He's such a nice, sweet guy.
PS: I'm a bit worried he's going to get his heart broken. Do you think he's at a point where he's fully invested in her?
Luke: I do think that, yeah. He's committed. I hope it works out alright for him!