Will Luke and Offred Reunite on The Handmaid's Tale?
Could Luke and June Reunite on The Handmaid's Tale? We Just Got a MAJOR Hint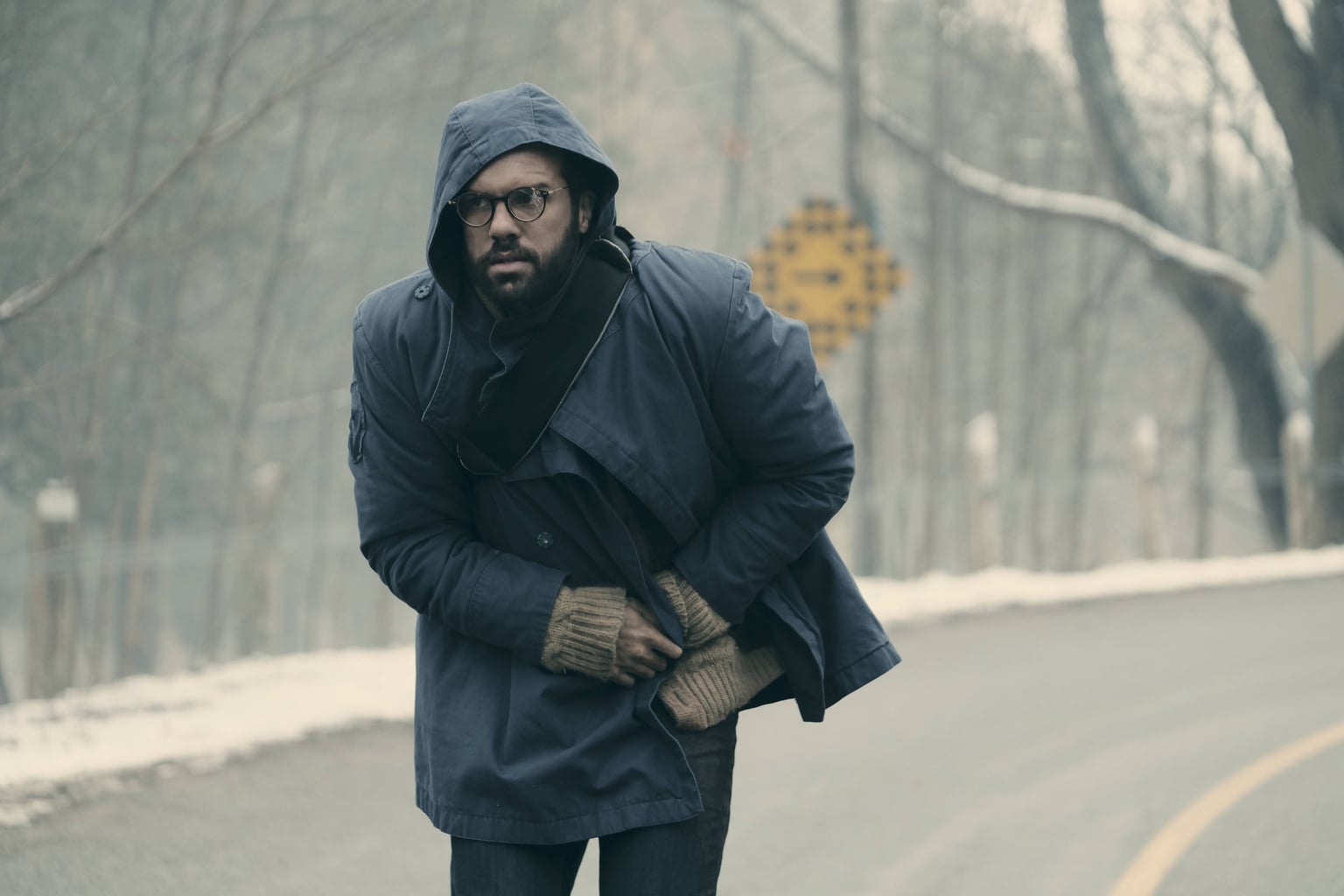 Throughout the first season of The Handmaid's Tale, one pressing question underscores all the action: will June aka Offred (Elisabeth Moss) ever make it to safety? Will she ever escape the backwards, twisted world of Gilead? There are lot of near misses as the episodes roll on: she almost makes it to Canada with her husband, Luke (O-T Fagbenle), in the beginning. Then, she almost pulls off an escape with Moira (Samira Wiley). Even the end of the season offers a bit of ambiguity. But as we head into a much darker second season, June's escape is looking less and less likely. Now, we may have a glimmer of hope.
This year, The Handmaid's Tale planned a panel for Paleyfest in LA, and I spoke with O-T Fagbenle on the red carpet. Fagbenle was able to offer a bit of insight into season two. As a refresher, the first season ends just as Moira arrives in Canada safely. "Luke and Moira are left in a kind of tricky situation of dealing with this post-traumatic stress of what they've been through, yet trying to re-create some sense of home and stability outside," he said. "They have a contentious relationship, but they make it work because they have to."
When it comes to June and Luke, though, the waters are a bit murkier. Each knows the other is alive. Obviously, the best case scenario is for June to somehow make it to Canada, but even if she did, there would be a lot to unpack. If Moira is traumatised by her life on the hedonistic fringes of Gilead, how will June be? There's also another question: how will Luke react when he finds out she's pregnant with Nick's baby?
"It's heartbreaking. But the bigger heartbreak is what his wife had to go through."
What's interesting is that Fagbenle insinuated that we would get an answer to that question this season. Somehow, Luke will find out about June's pregnancy. Since Moira doesn't know about it at the time of her escape, Luke will have to find out another way. How? Well, there are a few possibilities.
Sure, June could write him a note, but there's also a chance the two could somehow meet face to face. It's highly doubtful that June will make it to Canada anytime soon, but it's possible Luke could go into the bowels of Gilead to rescue his wife. And if they do reunite, what happens next? "You can't be, 'Oh, well, that's the way things go around here.' It's heartbreaking," Fagbenle said. "But the bigger heartbreak is what his wife had to go through. The bigger heartbreak is that someone you love has been raped. Unfortunately, we live in a world where lots of people come to that realisation."
And what about Luke and Moira? How will they begin to comprehend this horrible new world together? "There's loads of [tension]," Fagbenle said. But Luke doesn't necessarily blame Moira. "There's enough guilt within Luke for his own failings. You know, before Gilead set out, was he politically involved enough? During that time, did they leave early enough? . . . I think he's kind of crushed by that enough that he's not going throwing shade around to other people. But at the same time, it is kind of tough for him to really cross over and connect."
And as for Moira? "She's had her own experience, which is tough for her to explain to Luke," Fagbenle said. "So it's kind of like this mix between connection and just trying to find ways to connect."
Strap in, everyone. The Handmaid's Tale returns April 25.