Will Luke Pell Be The Bachelor?
The Bachelorette: How This Week's Episode Basically Guaranteed Luke as the Next Bachelor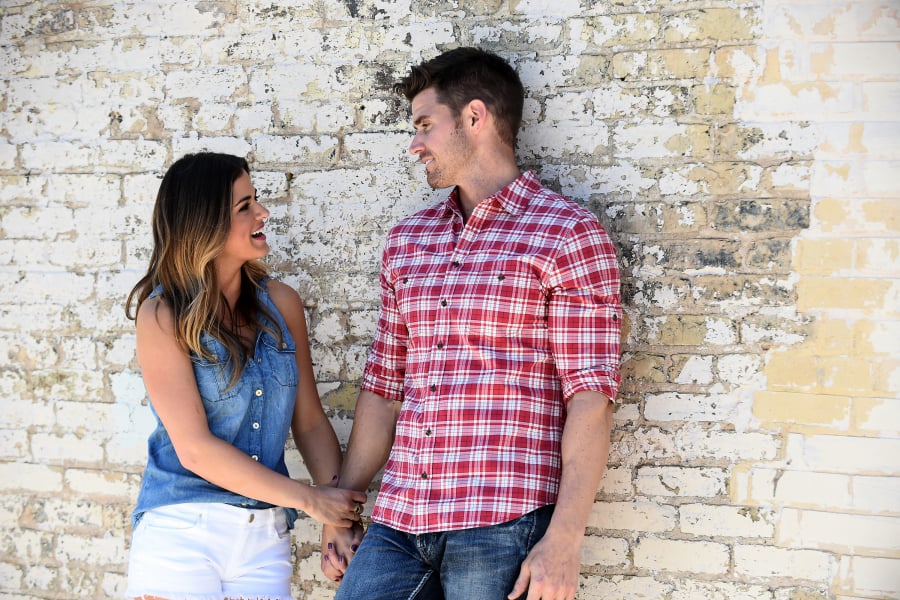 There was an audible heartbreak heard across the country during the final few minutes of this week's The Bachelorette — JoJo Fletcher revealed that she felt that she needed to send Luke Pell home. But in true Bachelor franchise fashion, we have to wait until next week to find out if she actually does. The 31-year-old war-veteran-turned-songwriter has stolen the hearts of every woman ages 18 to 75 as they watched him execute what may have been the most romantic hometown date in the show's history.
Picture it: Burnet, Texas, located an hour outside of Austin. JoJo met Luke and 50 of his closest friends and family members. Between personal talks and PDA, everything seemed to be going incredibly well. Fast-forward and the duo is taking a sunset horse ride over to a cosy hay bale setup with pillows and blankets. After chatting about the future and all that cute stuff, Luke led JoJo down a candlelit path to a heart made out of rose petals. We knew that Luke hadn't told JoJo that he loves her yet, so this has to be it, right?! While he didn't say the three big words right by the rose petal setup, he did tell JoJo, "I want you to know that my heart is yours." (This is also right around the time that we had to break out the Kleenex.)
At this point we're all thinking — what could possibly go wrong?! JoJo expressed that she loved Luke's silent, confident demeanor and, I mean, just look at him. He's easy on the eyes, to say the least. But when it was time for the rose ceremony, JoJo said beforehand, "I think I need to say goodbye to Luke."
WHAT? NO. WHY?
The plot thickened when the rose ceremony was about to start and Luke asked to speak with JoJo. He finally said he was falling in love with her, the words that we all waited for during their hometown date — cue the audible heartbreak. This seems like one of those situations where a guy does everything right, has a great career, pours out his heart, and is strong with a romantic side, but he's just not right for a particular woman — which is exactly why Luke should be the next Bachelor if he's sent home.
The bad news is that come Tuesday, we may have to say bid adieu to Luke. But the good news is that there's probably a casting call for the next season soon!