MAFS Finale POPSUGAR Opinion
8 Thoughts 1 Guy Had During the MAFS Finale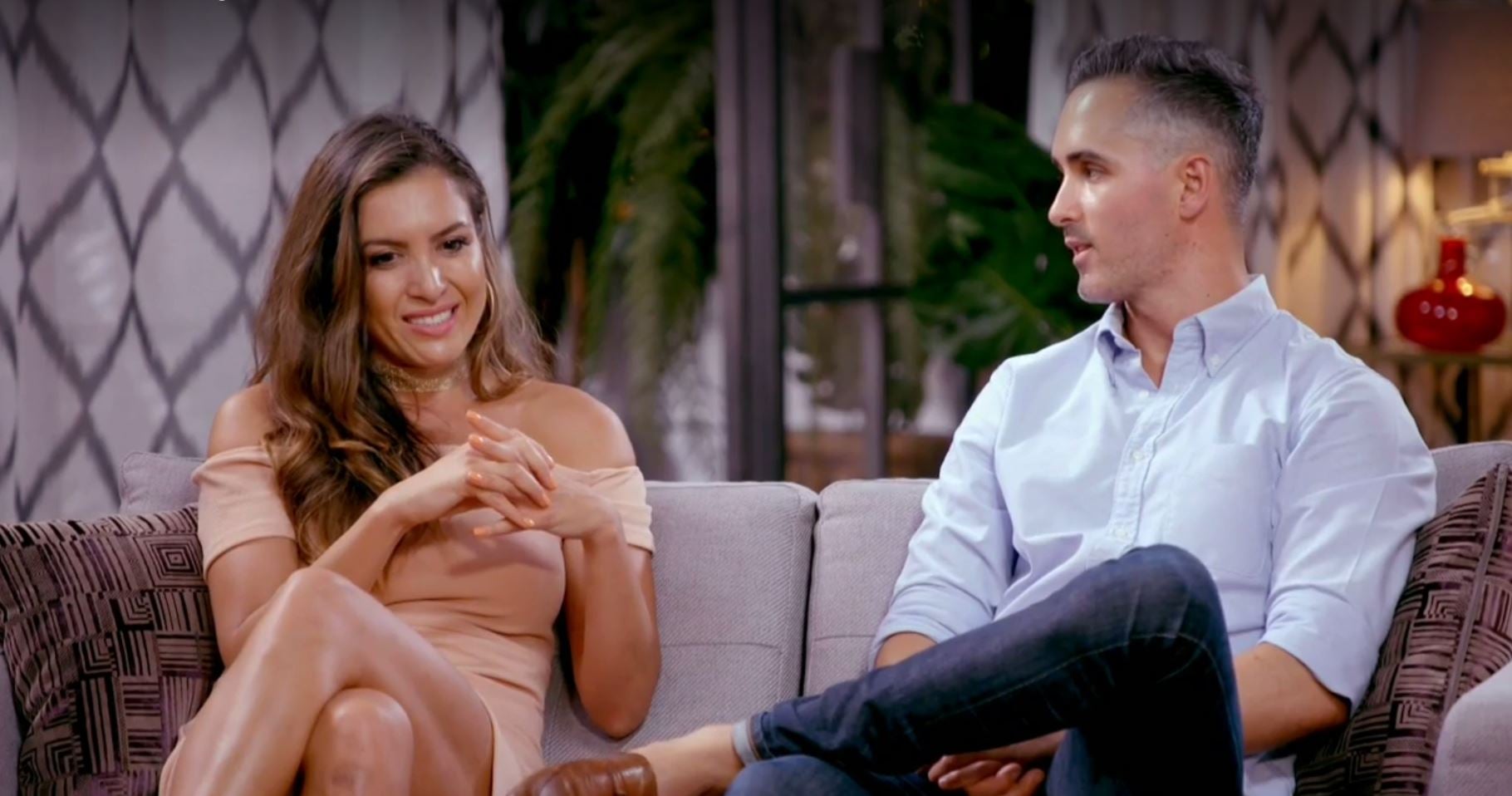 Well, after months of awkward dinner parties, dramatic "commitment ceremonies" and Anthony being Anthony, Married At First Sight finally finished up last night. It was everything we'd hoped for and, needless to say, I was hooked from the moment the opening credits rolled. Here is every single thing I thought during the hour long finale — do enjoy.
1. John Aiken's Hair Is Getting Bigger Every Episode
I think we can all agree that John Aiken has been the real star of this series. He's taken to the role of 'expert' with real commitment and I'd venture he's won a few fans this year. I also get the vibe the fame has gone to his head, literally. The only thing with higher ambition than John is his actual hair, which seemed to be flirting with the ceiling in last night's finale.
2. Everyone Looks EXHAUSTED
All the couples look completely exhausted and over it, so maybe this experiment DID work and they all DO understand relationships properly. It's just a series of passive-aggressive arguments and fitful sleeps that result in permanent bags under your eyes . . . kidding.
3. John Still Isn't Polynesian
Call it dumb luck or basic genetics but John still isn't Polynesian. And Deb still isn't interested in him. Even during their couch chat you got the feeling Deb half expected Jason Mamoa to kick down the door and sweep her away to a Tree of Life sale. At least John got to call Deb out for being very specific. Though all Deb heard was "Pacific," as in the Pacific Islands. Oh, here we go again.
4. Simon and Alene Are COUPLE GOALS
She's a tiny little Lebanese pocket rocket and Simon's a blokey-bloke who previously had hair like steel wool. Now they're writing the greatest love story of our time and I personally think it is brilliant.
5. Time to Ban Boys' Nights?
Full disclosure: I've been on a few "boys' nights" in my time. You pop down to the pub with your book club for a few quiet G&Ts and things escalate quickly. But I think it's probably time to retire the whole idea. Watching Andrew 'Jonesy' Jones battle his way through that replaying of the boys' night was excruciating. Then when he said, "In the context of a boys' night," I had horrible flashbacks to Donald Trump's "locker room banter" back-pedal. The moment you have to hide behind the 'boys will be boys' trope, you've already lost, lads.
6. Anthony's Highlight Reel = Trailer For a Horror Movie
Woah. When the "experts" played the "best" (most jaw-dropping) moments from Anthony's time on the show it seriously felt like you were watching a trailer for some kind of psychological thriller:
MEET ANTHONY. He loves horses but hates Cheryl and is married to Nadia . . . Dating a Douche, IN CINEMAS THIS SUMMER!
Hell I'd see that movie, and Anthony might even score an Oscar nomination because clearly he can act. As Nadia pointed out last night, Anthony was in it for the wrong reasons.
7. Jesse Makes Me Want To Cry
Why didn't he get his moment on the couch of confessions with Michelle? It's no exaggeration to say that Jesse's journey on MAFS has been the most heartbreaking story on TV this year. All he wanted to do was find love and probably move out of that weird cottage he lived in with his mum. Instead he got rejected and wrote the most mind-boggling letter about doors, which he'll undoubtedly never live down. At least let him have five more minutes with John Aiken! Same goes for Andy and Vanessa but to be honest I had to Google their names because they didn't really make much of an impact.
8. I'm Seriously Concerned About the Experts
There's no way of beating around the bush, the experts totally cooked it this season. Out of 11 couples on the show (counting Cheryl's relationships with both Jonathan and Andrew), only two are still together, meaning the divorce rate is at 82 percent. The current divorce rate in Australia is 36 percent. So the experts are delivering divorces at well over double the normal rate — get it together, Aiken! To make matters worse, they also speak in a way that makes them sound right despite the opposite being true:
Experts: "Nadia, this experience has definitely been rewarding for you and not totally traumatic."
Nadia: "I disagree completely."