MKR's Josh Apologises For Calling Amy a Slut
Josh Has Apologised to Amy For Calling Her a "Slut" at Dinner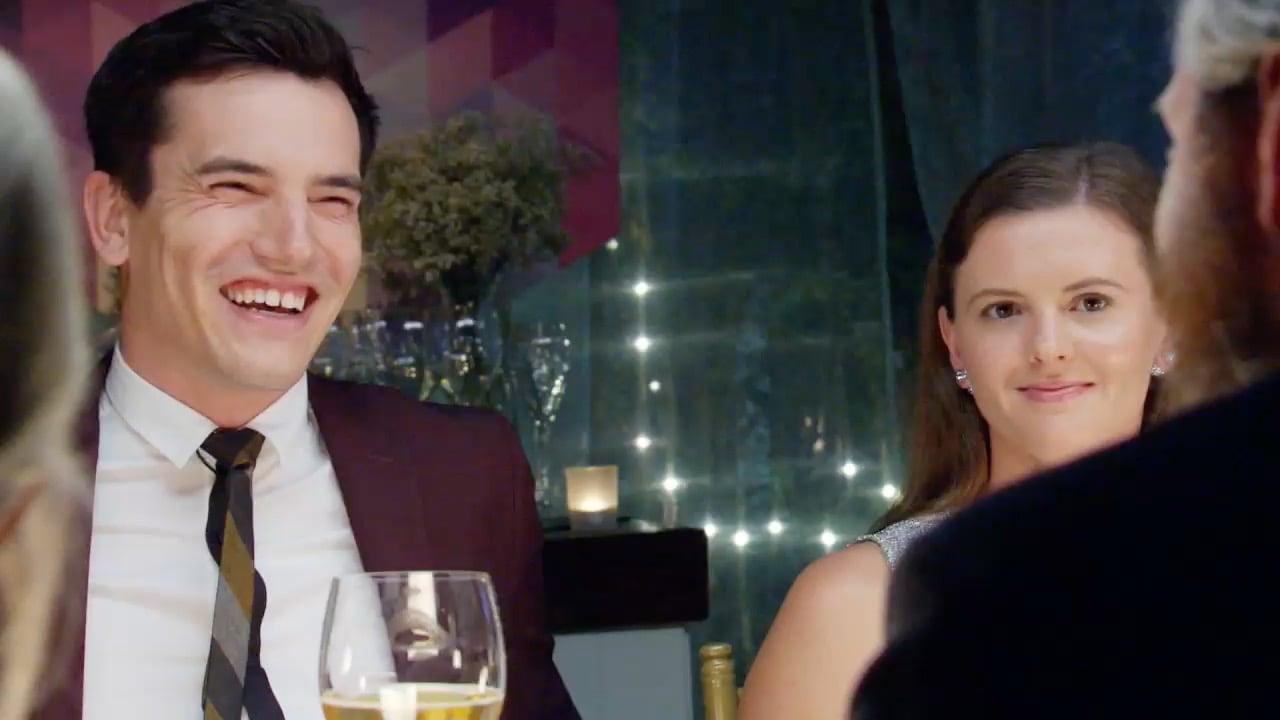 When you feel weird writing a reality TV-related headline, you know that said reality TV show has probably gone a little too far. Such is the case with Josh's behaviour on My Kitchen Rules last night, and subsequently our headline above. We're still a bit shocked that, a) Josh actually called Amy a slut on national TV and, b) that the network decided to air it — and the response around the country (in short: fury) shows that we're not alone in feeling that way.
We know Josh said he was joking and it was all in jest, but that's the kind of "joke" that perpetuates derogatory treatment of women. Think Donald Trump's "locker room banter" and Andrew from Married at First Sight's gross-out boys' night. All three events have p*ssed the public off in a big way, and rightly so — it's 2017. We've progressed past this. Calling someone a slut as she serves you dinner shouldn't be condoned by anyone — not by Amy herself, nor Josh's wife Amy, the grown men and women around the table, the producers, the editors, and anyone else who knew what was happening before it went to air. Most importantly though, Josh himself should know so much better.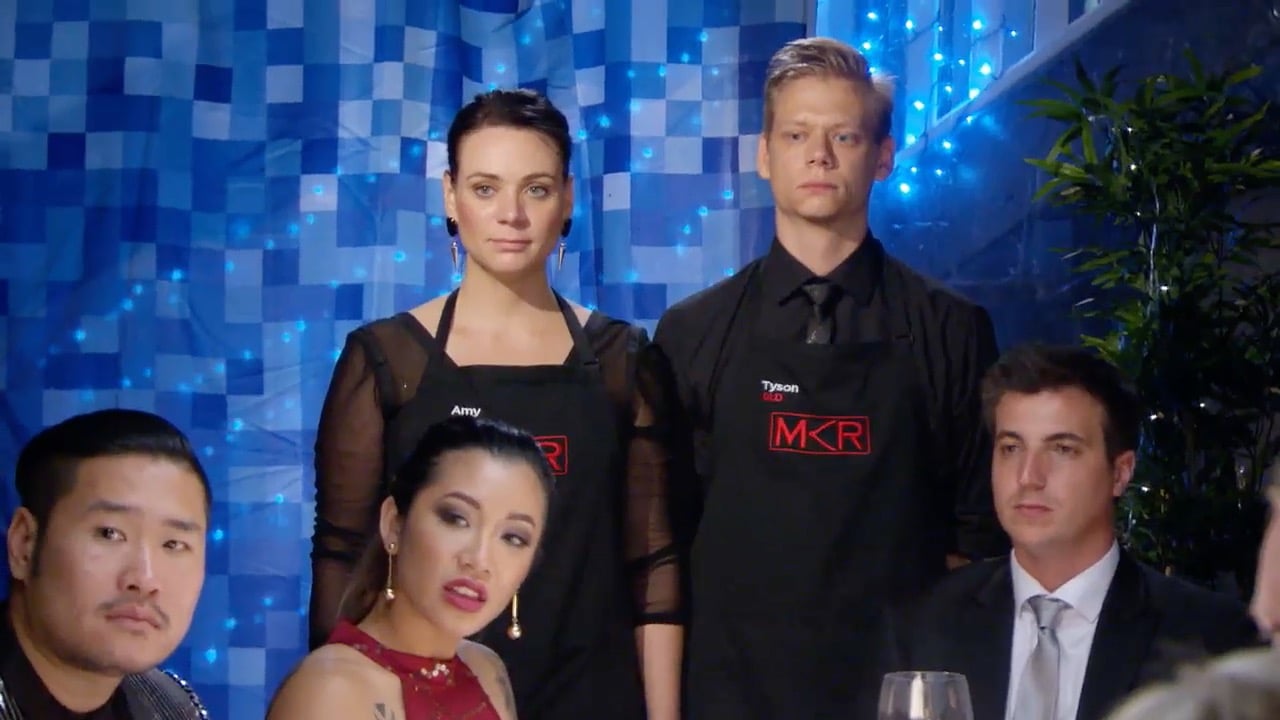 Josh spoke to Kyle and Jackie O yesterday about the whole debacle and had this to say: "I totally understand I didn't use my best judgement, it's in the past now. Amy and I are still friends. I was shocked that they [the My Kitchen Rules producers] said they were going to show that comment."
One the one hand, it's a relief that he can see the error of his ways, but on the other it's a bit of a worry that he expected to get away with it by Channel Seven not showing the footage.
'Seafood King' Was Made to 'Play Ball' By Producers @MyKitchenRules pic.twitter.com/Qz7HDFl9y8

— Kyle and Jackie O (@kyleandjackieo) March 28, 2017
As for Amy, the target of Josh's slur? She looked taken aback and shocked, and she told News Corp that Josh's words, even though said in jest, did get to her. "Josh definitely crossed the line with that comment," she said. "He didn't use very good judgement. We all know that Josh is a bit of a sh*t-stirrer and likes to get reactions out of people by saying things he probably shouldn't, but that comment was taking it too far. To have him say that was quite upsetting."
She goes on to explain that she pulled Josh aside the next day to discuss the incident, and that he'd said sorry to her in person. "Josh knows that when he said that he didn't make me feel good. He now understands very clearly that it is never appropriate or funny to say that to someone. He apologised. He was very sincere in his apology. I accepted that apology."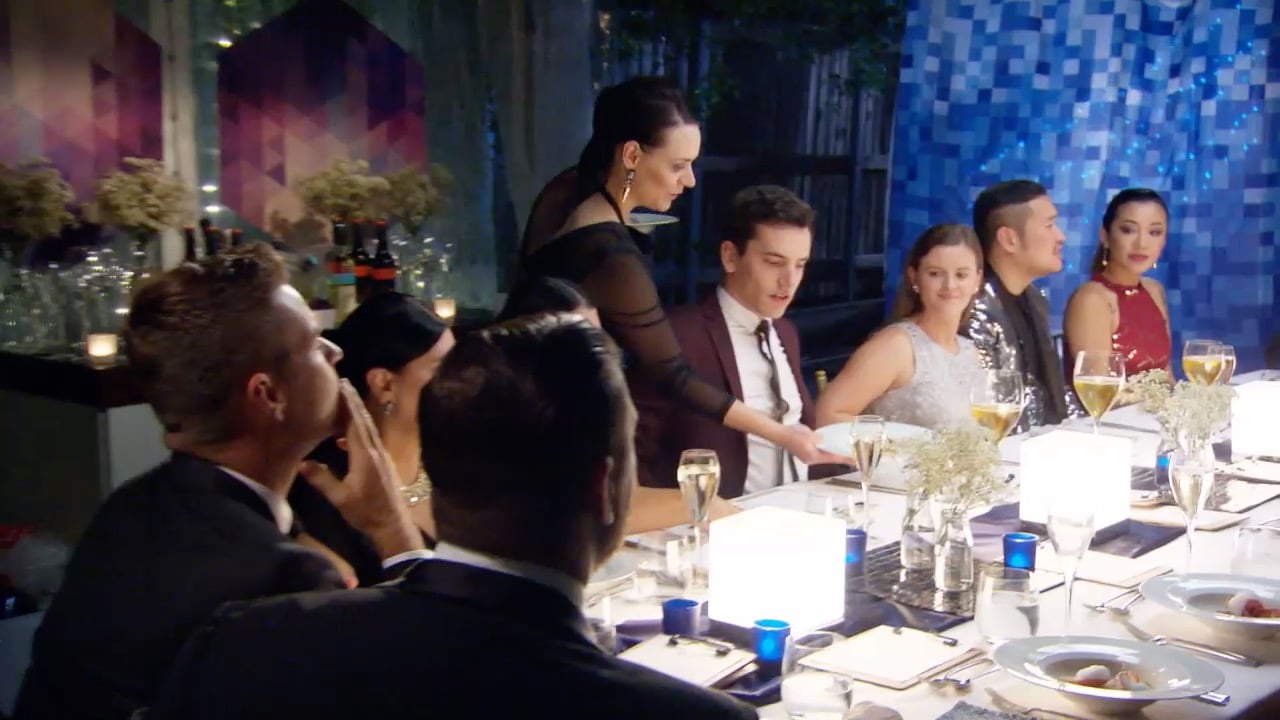 As always, reality TV drama needs to be taken with a pinch of salt. Josh and Amy are friends now in real life, so we can maybe assume things have been made to look worse for entertainment purposes. As Josh told Kyle and Jackie O, his nicer moments haven't been shown — so the idea we have of him isn't a great one. Perhaps that's not an accurate representation, or maybe it is. Either way, with the airing of last night's episode and the resulting social media outrage, we're sure Josh will choose his words more carefully next time.
Image Source: Channel Seven