Maisie Williams Instagrams Melisandre Quote
Game of Thrones: This Instagram Could Mean Something Crazy For the Finale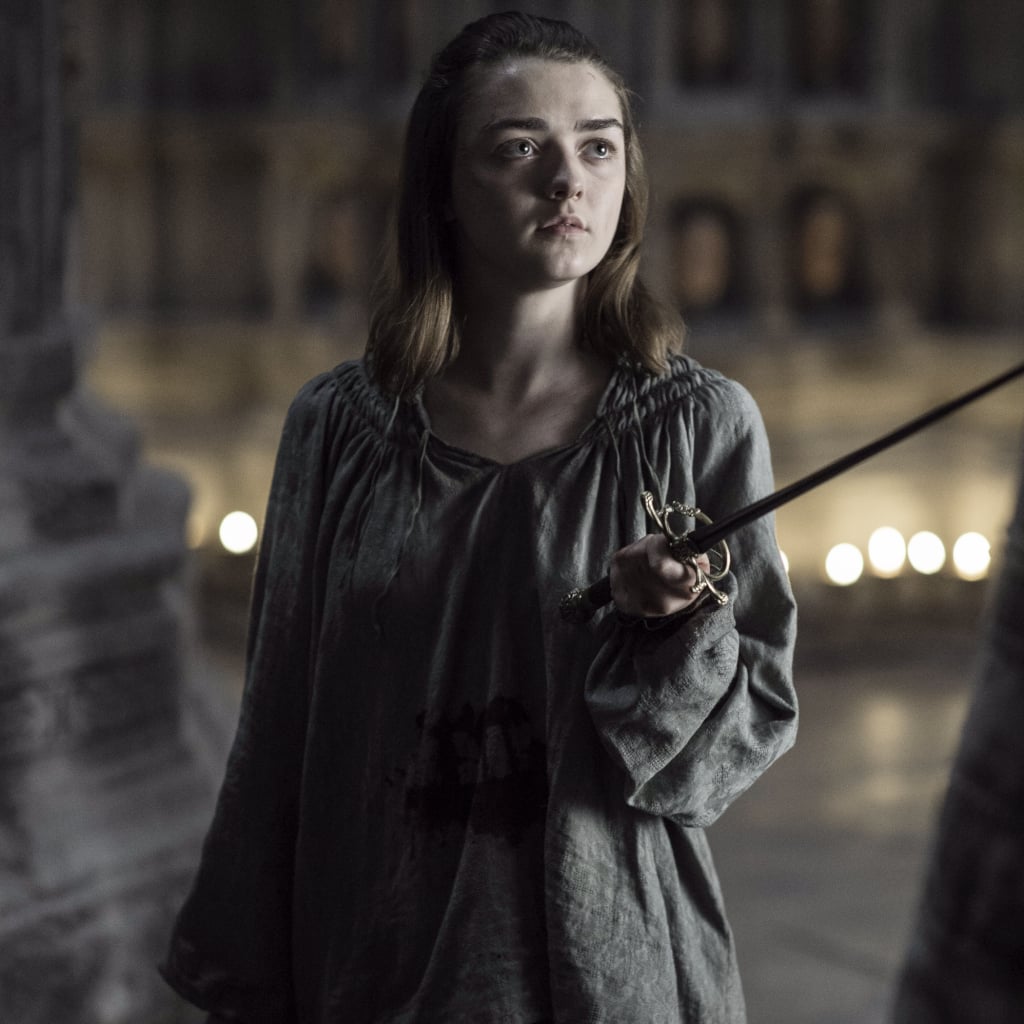 Image Source: HBO
Season six of Game of Thrones has been a transformative one for Arya Stark (formerly "no one"), and now she's finally on her way back to Westeros after two whole seasons. But what awaits her there? If a cryptic Instagram from Arya actress Maisie Williams is any indication, it'll be a reunion with one of her long-forgotten acquaintances.
The Instagram, which Williams posted before season six premiered, contains a mysterious quote that Melisandre shared with Arya during their brief meeting in season three: "I see a darkness in you. And in that darkness, eyes staring back at me. Brown eyes, blue eyes, green eyes . . . eyes you'll shut forever. We will meet again."
Viewers know that Arya's older siblings, Jon and Sansa, have retaken Winterfell with the help of Wildlings, the Vale, and former supporters of Stannis Baratheon; if Arya returns to her family home, she'll come face to face with the Red Priestess once again. After all, it was foretold that they would meet again!
Given that Arya was none too happy with Melisandre during their last meeting — an understandable response to taking her friend Gendry hostage — reunion could be extremely uncomfortable. Perhaps, since Ser Davos is royally pissed at the Red Priestess as well, he and Arya will team up to resolve their respective beefs with Melisandre. Considering Arya's work with the Faceless Men and Davos's war-hardened ways, that could mean violence.
We'll just have to wait and see what Williams's Instagram post (and reminder about Melisandre's prediction) means in the scheme of the season, but it doesn't seem like a coincidence. We wouldn't be surprised if Arya shuts someone's eyes forever.