Maisie Williams and Sophie Turner Quotes About Each Other
Sophie Turner Reveals Why Her Friendship With Maisie Williams Is So Special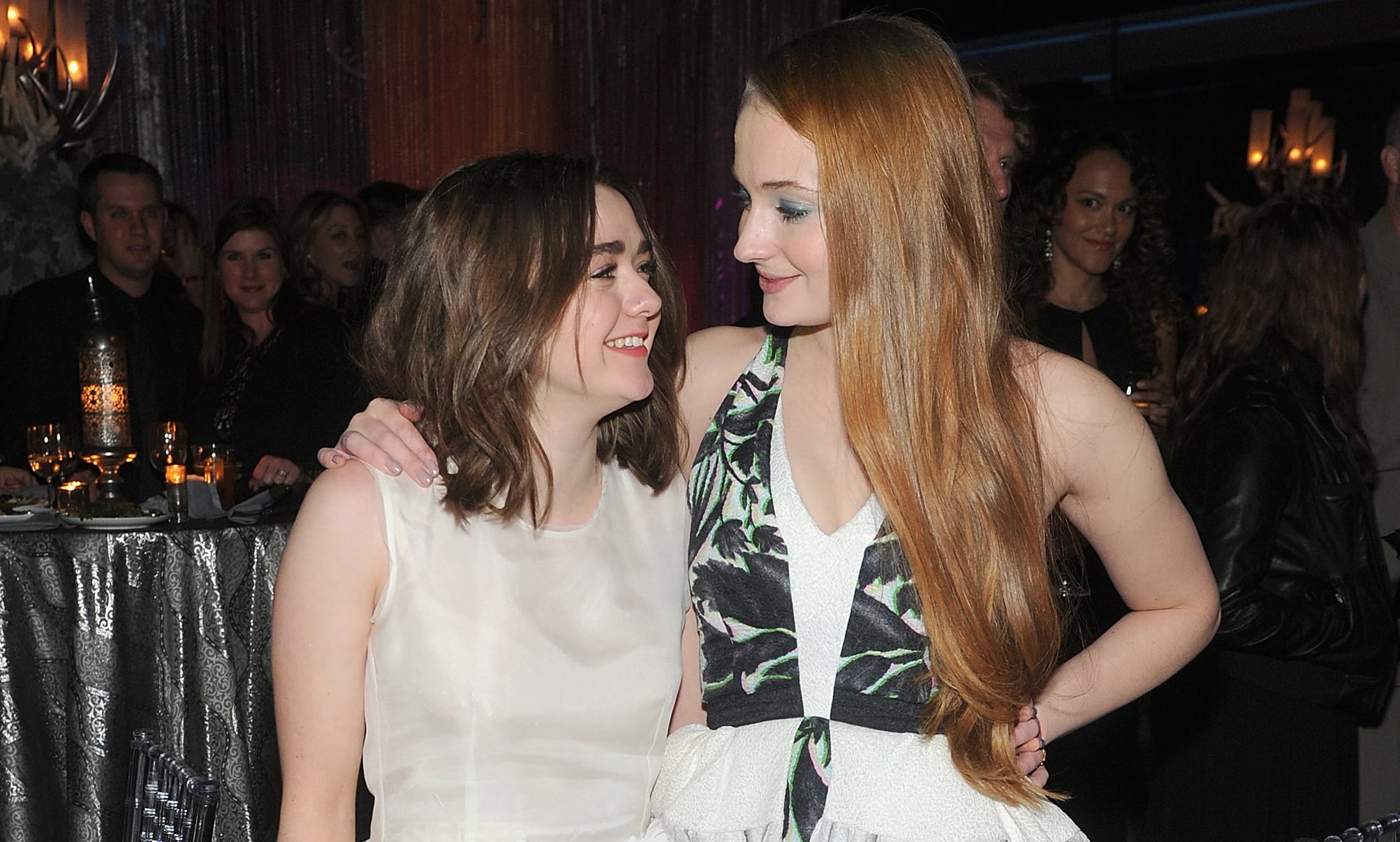 Maisie Williams and Sophie Turner play the Stark sisters on Game of Thrones, but they also act like siblings in real life. The ladies first met while auditioning for the hit HBO show and instantly formed a bond. In addition to their adorable red carpet outings and matching tattoos, Maisie and Sophie say the sweetest things about each other. Trust us, you'll have a hard time not obsessing over them.
Maisie on Sophie
On the first time she met Sophie: "I had gotten along really, really well with Sophie and I just remember her being super tall. I came out of the audition and said to my mum, 'Even if I don't get the part, I really want that girl to. She's really cool.'"
On their unique bond: "It's nice to have her going through this industry and someone who just completely gets it. It's really lovely to have someone hold my hand through all of it."
On what it's like working with Sophie on Game of Thrones: "It's funny because she's so not like Sansa in real life. She's a great lass, and we both like the same things. And then on screen, we have our little arguments and things, so you get to see a different side of each other. In real life, I've never seen the side of Sophie where she says, 'Oh, you're an idiot.' But I didn't find it difficult to hate Sophie on screen — I mean, I love her to pieces — but I didn't find it a challenge, really, as an actress."
Sophie on Maisie