Mandy Moore and Claire Holt Interview December 2017
Mandy Moore and Claire Holt's Favourite Things About Each Other Will Make You Want to Be a Better Human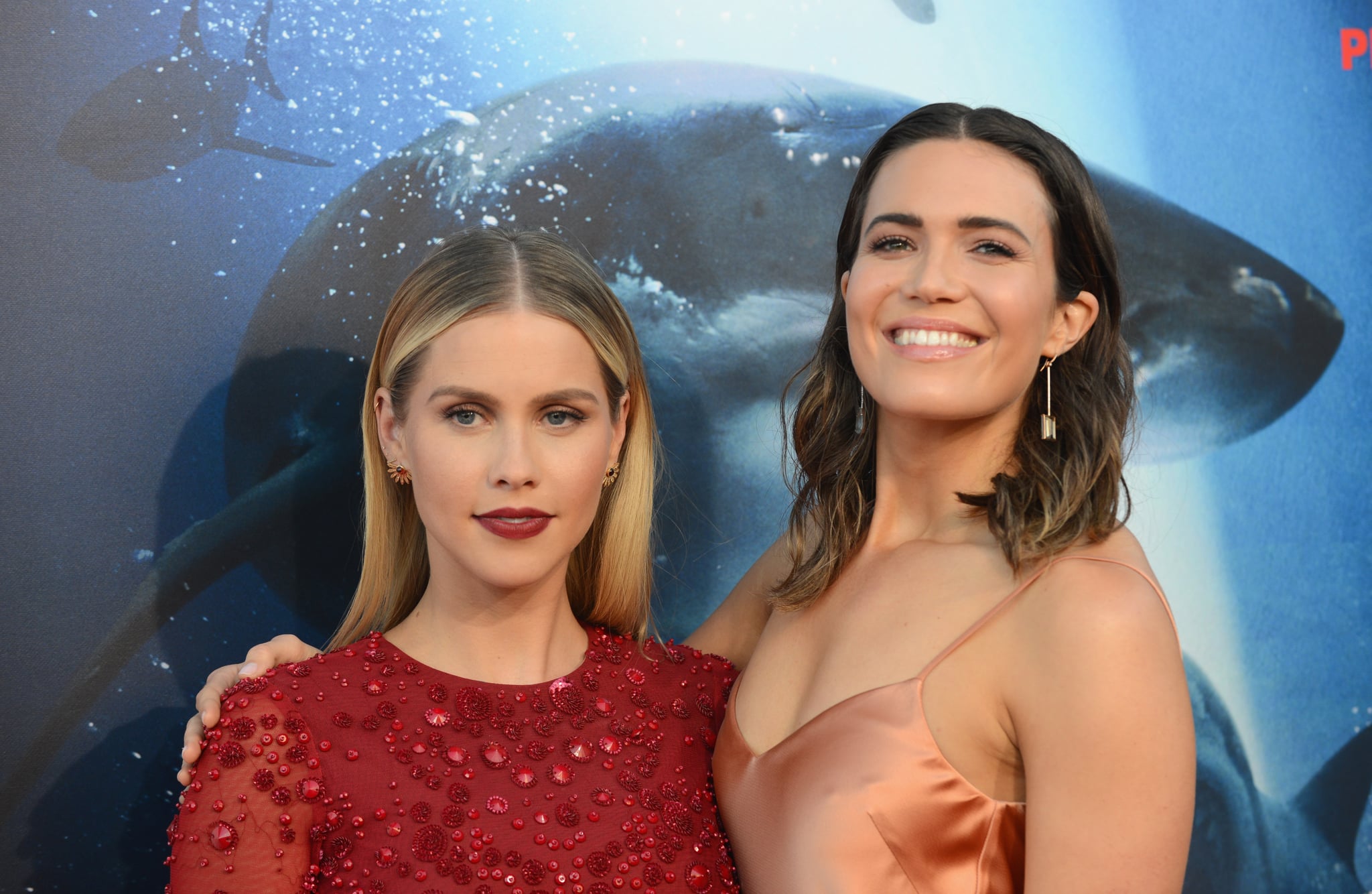 When Mandy Moore and Claire Holt signed up to shoot the thriller 47 Metres Down — which hit cinemas back in July — they knew they had a compelling blockbuster on their hands that wasn't your typical run of the mill shark movie. What they didn't expect — other than how physically taxing the (underwater) shooting process would be — was the bond that formed between them that now goes far beyond co-star territory.
"When I got to meet [Mandy], I was so excited, and turns out, she's even more spectacular and wonderful in person," Holt told POPSUGAR Australia over the phone. "The thing I love about her, which is so crazy, is that she's had this incredible career, she's been in this industry for such a long time, and she's still so humble, down to earth, kind, self-deprecating, fun, funny and sweet."
In the background, you can hear Moore squirming in embarrassment over her co-star's shower of compliments: "Aww . . . thank you!" she laughs. "What an awkward question!"
The thing is, I hadn't asked Holt what she loved about her co-star. We were on the subject of discussing how much she'd looked up to Moore growing up, which evolved into talking about the singer-turned-actress' best qualities. Clearly, it's they're inherent. "I think it's the most amazing thing. It's made it even better to work with her knowing that despite all the success she'd had, she's still a great girl," Holt said.
And the love is mutual. Of course, Moore also had plenty to say about the Brisbane-bred actress, who's real-life personality mirrored the adventurous side of on-screen persona, Kate (in the best way). "I wouldn't want to have had [this experience] without Claire. She really motivated me, she's so much fun, she's freaking hilarious, gorgeous and talented and just so game to try anything," Moore said. "I feel like she really had both of our backs in this experience. I appreciate her positivity. She knows who she is, she's comfortable in her skin and when another woman possesses those qualities, [it's] so inspiring to be around."
In this case, inspiration also translated into important acts of self-care together off-screen, a rare and special experience both women are grateful for, particularly in the film business. "She's so good about really pushing herself and therefore me, because I just followed the leader in this sense," Moore continued. "We'd be done shooting, and at the end of the day she'd be like, 'OK, I booked us a Pilates class or we're going to go this gym, this restaurant . . .' She's really good at taking care of herself. We pushed ourselves a lot physically, but we always rewarded ourselves with lots of chocolate and wine!"
"It's nice to work with other women that champion women. That's not always the case in this industry — there's so much competition, people that pit people against one another, that just couldn't be further from the case."
47 Metres Down is out on DVD, Blu-ray and Digital now.