Margot Robbie Interview For The Wolf of Wall Street
Talent, Beauty and Brains: How Margot Robbie Captivated Hollywood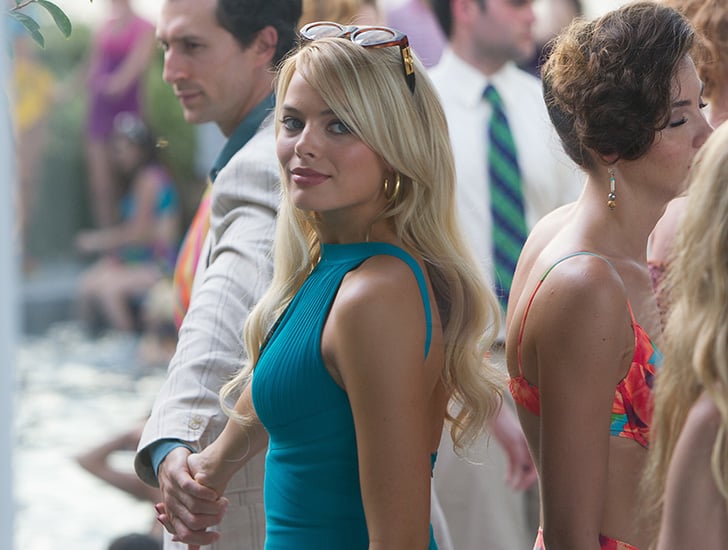 Taking some of the spotlight away from Leonardo DiCaprio is no easy feat, but that's exactly what Margot Robbie has done. The 23-year-old actress is the talk of Hollywood after turning in a sexy and powerful performance in The Wolf of Wall Street, DiCaprio and Martin Scorsese's latest big screen collaboration (their fifth), which tells the true story of Jordan Belfort, a New York stockbroker who lost his job at a Wall Street firm but went on make millions of dollars by defrauding investors through a brokerage firm he founded in the early 90s. That's only part of the story — the rest takes a look at his hedonistic lifestyle as he spends his wealth on houses, cars, drugs and a luxury yacht named after his second wife, the beautiful Naomi.
That wife is brought to life by Robbie, whose beauty, convincing Brooklyn accent and sassy attitude has captivated audiences internationally, and will no doubt impress when the film opens in Australia on Jan. 23. Fans who know her best as Donna from her three-year stint on Neighbours may be shocked with what the highly-publicised role requires her to do: nudity, racy sex scenes with DiCaprio, and a particularly emotionally-charged scene that involves drugs, domestic violence and a young child's life in danger. Keep reading for more.
Just in time for the film's national release, Robbie returned home to the Gold Coast this week to attend a low-key premiere in Brisbane on Monday night and catch up with family. Her loved ones were treated to a special screening of the movie, which meant her parents and siblings were confronted with Robbie's nude scenes, a topic she's been asked about repeatedly on her extensive press tour. It's not a secret anymore that Robbie lied to her family about how exposed the role required her to be, even telling them that her head would be digitally-placed on a body double during the sex scenes.
But then she came clean, and it turns out the scenes "went down pretty well," as Robbie told POPSUGAR Australia over the phone on Tuesday afternoon. She said, "I mean, everyone was like, 'Ohh!' But the good thing is, like Jimmy Kimmel said on the talk show, is that everything else is a Disney film after this. I was like, we've all broken the ice now! Nothing will ever be this confronting again. They took it all pretty well." There was one person, though, who wasn't quite able to look Robbie in the eye when the movie was over: "The only really awkward encounter I had was with my older brother, who gave me this super-awkward hug afterwards — we barely even hugged, he more gruffly patted me on the back and was like, 'Uh, yeah, well done.' And I was like, 'It's OK, Lachlan, we don't have to speak for a couple of weeks.' And he was like, 'Great,' and just walked out and left," she said with a laugh.
To get into character as Naomi, Robbie nailed — pardon the pun — the Brooklyn accent after her acting coach told her to imagine she was wearing wet acrylic nails ("Everyone keeps asking me to do it, I'm getting better at just slipping in and out of it"), and met with the real-life person her character is based on. But she also "drew a lot of inspiration" from one of her closest friends in New York, who was born and bred in Queens, trying to emulate her "sense of attitude and mentality" when the cameras were rolling. As for what it's actually like to be a rich housewife with plenty of time and money to spare? Robbie got a taste of that when she got to spend time with the "lovely family whose house we were shooting in." She explained, "All the women in the area would come over, and they'd let me sit with them, and they'd just be gossiping. They're all decked out their Chanel and Fendi handbags, just gossiping about so-and-so's divorce, and I was just soaking it all up, going, 'Wow, people like this really do exist!'"
The Wolf of Wall Street's critical success has made it a key player in this year's awards season — DiCaprio won the Golden Globe for best actor in a musical or comedy, and the film scored five Oscar nominations, including best picture — and Robbie has had some of the world's biggest designers offering to dress her for the red carpet events. At the Golden Globes, in a white Gucci gown that earned her a place on best-dressed lists, Robbie teamed up with co-star Jonah Hill to introduce their movie to a star-studded crowd, but a technical error meant the teleprompter was showing lines for the next set of presenters. "I've never done this before, so I don't wanna improvise," Robbie said on the spot, adding that she thought it was a "joke played on rookies like me for the first time," but once they were armed with a piece of paper with the script, they gracefully moved on with the segment. Though she says it "was hilarious . . . in hindsight," at the time "it was just a nightmare."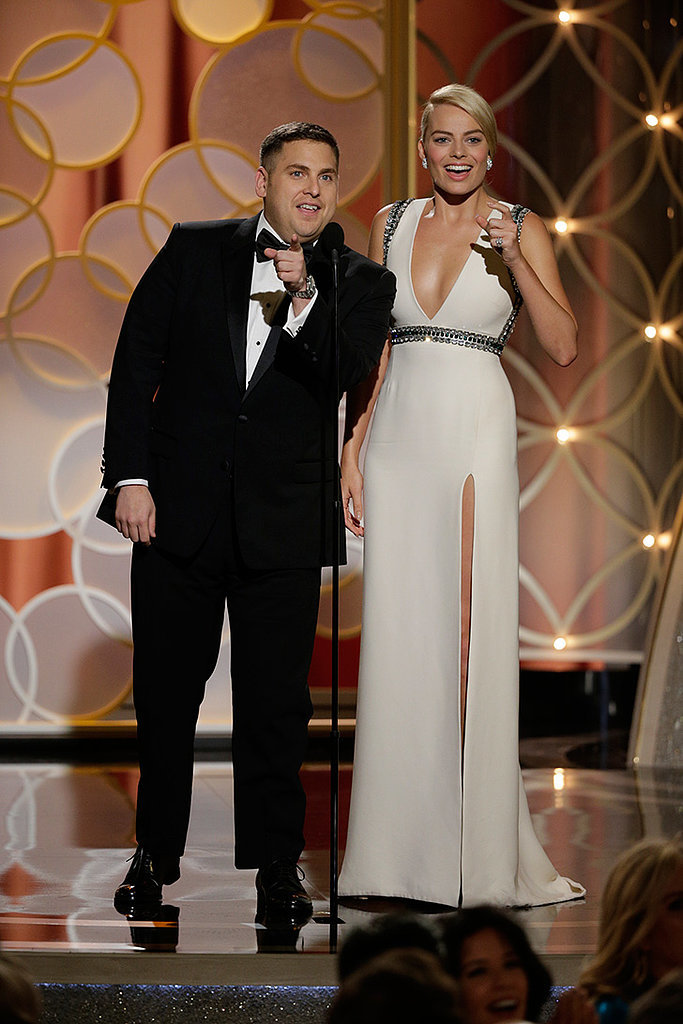 One thing that's the complete opposite of a nightmare is the direction Robbie's career is heading. While the terms 'overnight sensation' and 'next big thing' have been bandied around, particularly in the US where she was previously best known for her role on the short-lived show Pan Am, Robbie isn't shy about letting everyone know that her success is the result of a well-executed plan that's been in place since she started acting at age 17. She doesn't want to "give false hope to people that they can just jump on a plane to LA, and things are just going to happen. I really want to clarify to people: 'No no no, you have to be very strategic, and you have to think about every move, and how it's going to play out in the long term, and not worry just about short term goals. You also have to work really hard.'"
"Having said that, if you do all the work and preparation, these amazing things are totally possible, and I hope people see that. It's been a lot of planning so far, and so far we've stuck to the plan, and it's worked out the way we've wanted it to." That plan includes working with "brilliant filmmakers," and figuring out how to "balance out passion projects, and roles you really want to play, with the more successful, commercial films, so that you have the box office value to get the smaller films made. There's a lot to the business side of things that people don't realise goes on." News broke over the weekend that Robbie had secured a role in the post-apocalyptic indie Z For Zachariah after Amanda Seyfried dropped out, which she described as "exactly what I wanted to do right now. I wanted to do a really character-driven film, something very different to what I've done before." She'll head to New Zealand soon to begin shooting with Chris Pine and Chiwetel Ejiofor from 12 Years a Slave, and will dye her blonde hair a mousy brown colour to make herself look younger.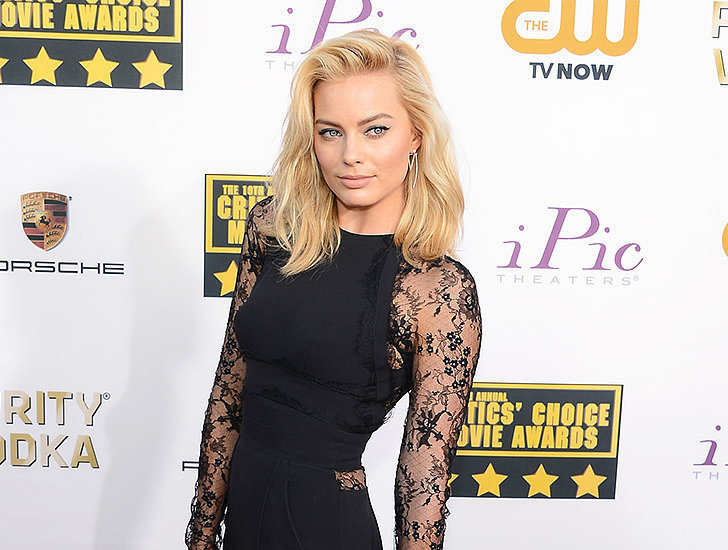 "Longevity, quality and diversity." These are the three things Margot Robbie told her manager she wanted out of her career during their first meeting. The girl from the Gold Coast who used to make sandwiches at Subway — she was the master of BLTs, she told Extra on the Golden Globes red carpet — has well and truly found her calling, and she's carving out a career that she hopes will be filled with "quality over quantity" roles. Her next big screen credit will be opposite Will Smith in Focus, a comedy-drama from the directors of Crazy Stupid Love, and new reports say she's in talks to play Jane in a new Tarzan movie. "I just want to be doing something different every time. I never want to be play the same character again. I never want to play myself," she told us. From the eclectic mix of roles she's lined up so far, and the way she has charmed everyone on her promo tour, it sounds like Robbie's plan is unfolding perfectly.
The Wolf of Wall Street (rated R18+) is released nationally on January 23.