Margot Robbie Wolf of Wall Street Bedroom Scene
Margot Robbie Opens Up About Her "Embarrassment" Filming *That* Iconic Wolf of Wall Street Scene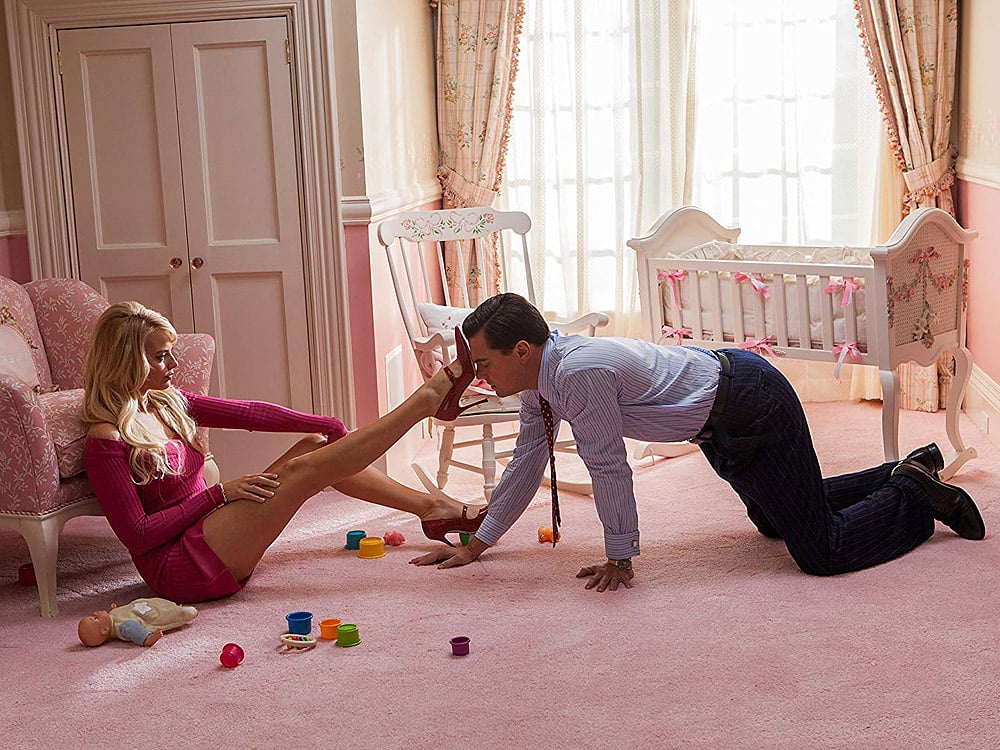 Margot Robbie was a household name in Australia for years thanks to her part in Neighbours, but it was her role in 2013's Wolf of Wall Street that catapulted her to international fame.
Now, almost six years after starring in the film cemented her as a bonafide superstar, Robbie has revealed to Net-a-Porter's Porter magazine exactly what it was like to shoot some of the its raunchiest scenes. An infamous moment in which Robbie's Naomi taunts Leonardo DiCaprio's Jordan with the possibility of sex heavily implied Naomi was not wearing underwear and well, enjoying herself while she was at it. But, as Robbie explains, the sexy final product we saw was far from her experience of shooting the scene.
"It doesn't come across when you're watching the movie, but in reality we're in a tiny bedroom with 30 crew crammed in," she said, "All men."

". . . For 17 hours I'm pretending to be touching myself. It's just a very weird thing and you have to bury the embarrassment and absurdity, really deep, and fully commit."
The scene is now one of the most memorable in the film, and we hope Robbie feels any embarrassment she felt was all worth it in the end!