Mark Zuckerberg Marries Longtime Girlfriend Priscilla Chan In Their Backyard
Facebook Founder Mark Zuckerberg Marries Priscilla Chan!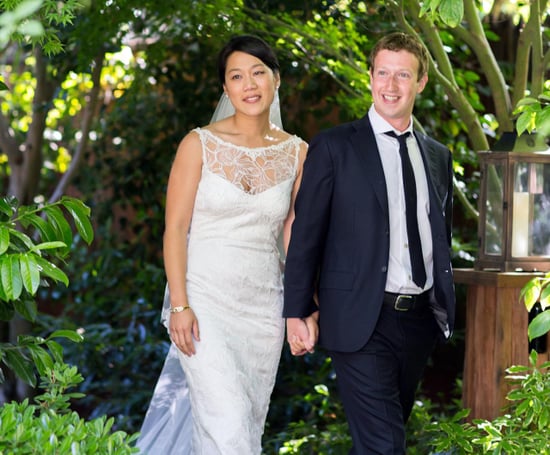 Facebook founder and CEO Mark Zuckerberg has had a very busy week after making his company public on Friday, then marrying longtime girlfriend Priscilla Chan on Saturday. The ceremony took place in the couple's backyard in Palo Alto, California, in front of less than 100 guests. It was a surprise wedding, the guests thought they were attending the couple's home to celebrate Priscilla's graduation. Fittingly, the news of their marriage was broken when Mark changed his relationship status to "married" on Saturday. The pair met at Harvard and have been together for more than nine years. And the ring? Mark reportedly designed it himself and despite now being worth over $21 billion, it's a "simple ruby". Very sweet. Congrats to the happy couple!
Photo courtesy: AP Photo/Facebook