Martha Stewart on Blake Lively Shutting Down Preserve
Martha Stewart on Blake Lively Closing Preserve: "Sometimes Shuttering Is Good"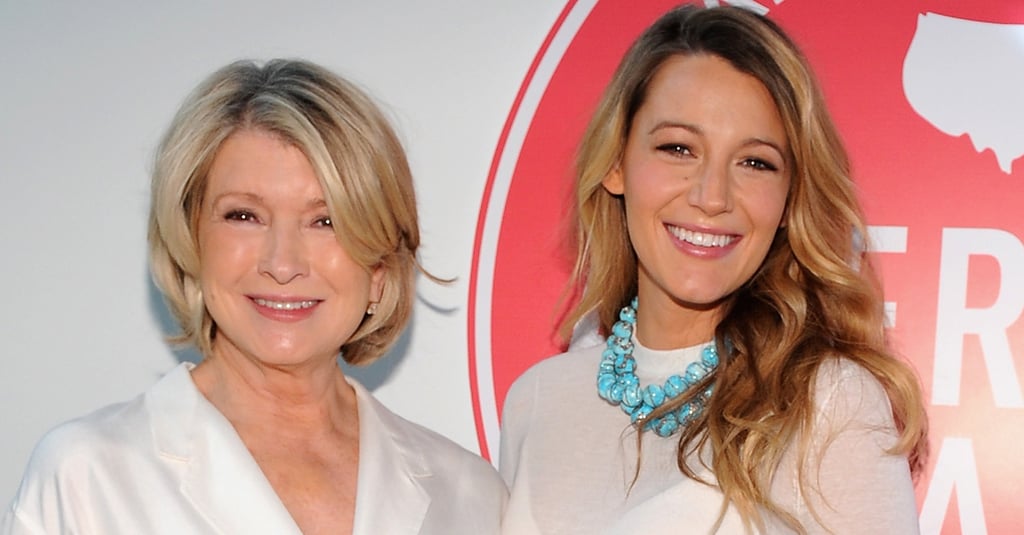 Blake Lively announced her decision to shut down Preserve last month, and her friend Martha Stewart recently weighed in on why she supports the choice. Martha chatted with Us Weekly about the situation last week, sharing her reaction to the news. "I'm sorry! I'm sorry! I know she made a big effort," she said, adding, "Sometimes shuttering is good. Listen, she's a movie actress. Why bother with commerce right now? She's at the top of her career . . . I'm totally supportive, but you know what? Maybe you can't do everything at the same time."
This isn't the first time Martha has chimed in on Blake's efforts. Soon after the site's launch in July 2014, Martha talked about Blake's venture, and when asked how she felt about Blake becoming "the next Martha Stewart," she replied, "Let her try." She elaborated, saying, "I don't mean that facetiously! I mean, it's stupid, she could be an actress! Why would you want to be me if you could be an actress?"
On Monday, Blake shared her final words on the closing of Preserve via the site's Instagram account, writing, "Thank you for sharing your stories and Preserving with us. Preserve.us is now closed, but keep an eye out for our future projects. If you have any questions, please reach out to customercare@preserve.us. XO Blake and the Preserve team." Despite the site's closing, the actress is staying busy, getting back to work on the NYC set of Woody Allen's currently untitled new film.