Mary Viturino The Bachelor Australia Elimination Interview
Mary on Her Bachelor Experience: "I'm Pretty Much the Female Version of Osher"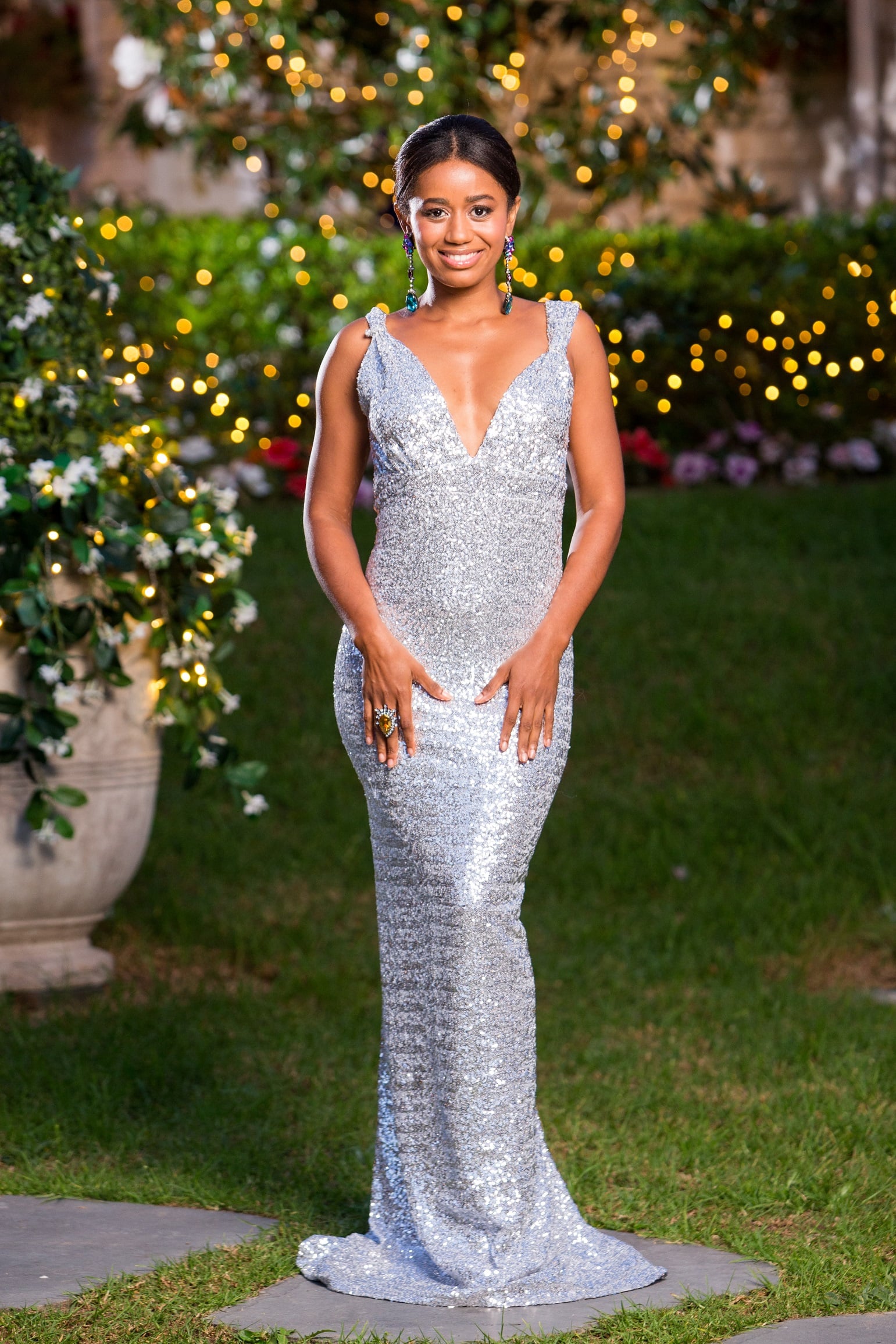 Mary Viturino may not have gotten a lot of time with the Bachelor Matt Agnew, but she certainly made up for that in screen time. The often outspoken contestant essentially became the narrator of this season, and her hilarious, relatable and straight-up sassy takes cemented her as a firm fan favourite. Below, she dishes on her ah, strong opinions on Abbie and all the drama, and reveals that she may or may not be coming for Osher's gig.
POPSUGAR Australia: Hey Mary! Were you surprised to leave last night?
Mary: I had a feeling that it was going to be me! I said to Nichole that day, "it's going to be you or me." I mean, I talked to Matt [that night] and we had a great chat, but I was like, yeah, I don't think he'll have enough time to get to know me and for me to be at the same level as the other girls.
PS: What was your connection with Matt like? Had you developed feelings for him?
Mary: I of course liked him, it's very hard not to like Matt! He's fun, smart, tall and handsome, but I wasn't in love with him, which is great! I didn't want to leave the show heartbroken. I didn't know if we had chemistry or a romantic connection because I never had a single date, but I'm just happy I left in a positive way!
PS: Were you happy when you watched the show and saw that you were basically the narrator of this season?
Mary: I mean, you can't win all the time, right? I didn't get a date, but I'm pretty much the female version of Osher and I'm okay with that! It's like, alright Osher, you can go on paternity leave now, I'll cover for you! I'm going to put the word out at Channel 10 now, don't you worry!
PS: How did you find living in the house with everyone?
Mary: It was interesting because I didn't know what to expect. I hate sharing bathrooms and things like that, because back home I have my own house and I have my own bathroom, I don't have to share! In the beginning I struggled because I'm a bit of a loner and I love doing stuff by myself and all of a sudden I had to share everything. In the first week or two I spent most of my time reading a book or sleeping, but then I was like, you know what, I'll socialise and try to get to know the girls. In the end I had some amazing times with them!
PS: Speaking of the other girls, you were always quite vocal with your opinions on Abbie. Do you still stand by everything you said about her?
Mary: Of course! I told the truth! She was just such a player. She is such a player. In the episodes you can see, she tries everything to win Matt, as if he was an object. That's not what the show's about. I stand by all the stuff I said about her . . . that bitch is crazy! It's not like you're going to win a prize at the end of this, you're going to get a relationship with Matt. That's what he's looking for, someone to be in a long term relationship with. She's 23 and she likes to tell him everything he wants to hear so she'll win. It's just like, that's not what he's after! So I hope he doesn't pick her in the end.
PS: Another drama you were involved in was Rachael and 'Plan B'. Do you have any regrets over telling Matt about it?
Mary: Since I felt was between me and Rachael to go home, it was just a case of, "well, I'd rather you go home than me honey!"
PS: That sounds fair, especially since you were interested in Matt and she seemingly wasn't . . .
Mary: She wasn't! She would happily talk about all the guys who wanted to 'f-bomb' her on the outside, but I didn't have that. I was waiting to see what would happen between me and Matt. So, it was just her time to go I guess!
PS: Were there any moments from your time on the show that you were surprised didn't make the air?
Mary: Well I did cook for Matt, but that didn't get shown. I also danced with him as soon as I arrived on night one, and we then danced again in front of all the girls. It's such a short amount of time that they have [in the episodes] and they have so much to show, so I understand that it didn't make it to air.
PS: Who do you want to win now you've left?
Mary: I want Chelsie to win! She's my favourite. She's so cute, she's so shy and she's like a little teddy bear. I just want to put her in my pocket and take her home. So I really want Matt to pick her.