MasterChef 2014 Elimination Interview: Tracy Collins
Tracy Collins on What It's Like to Be a Mum on MasterChef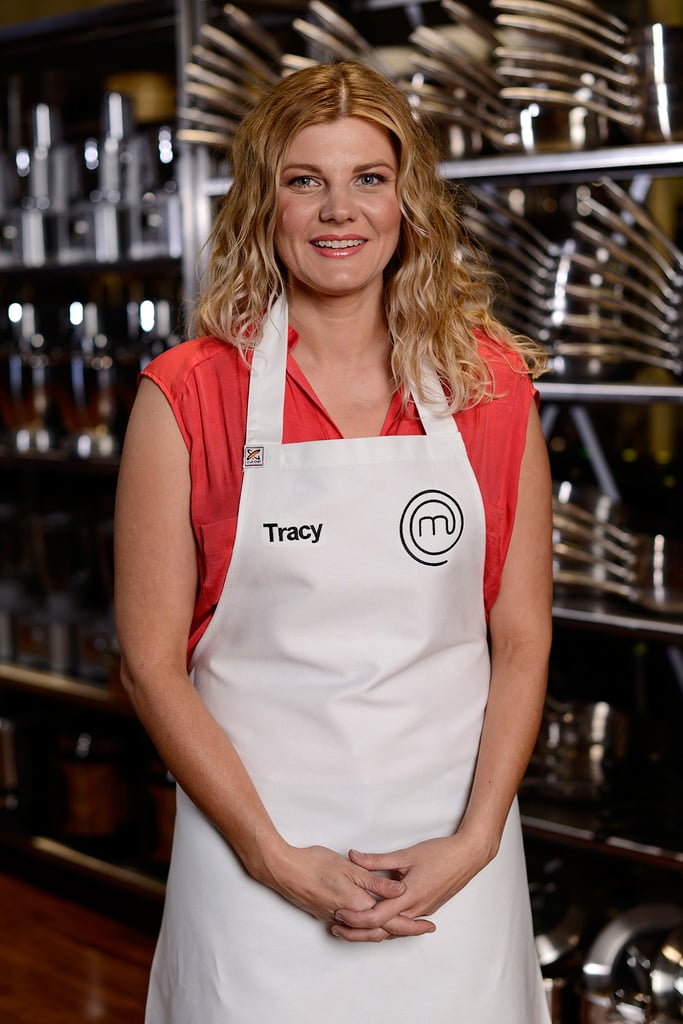 Tracy Collins had a pretty good run on MasterChef — she held an immunity pin, wore the power apron for a week, and produced some fine dishes for top chefs like Marco Pierre White. But her run came to an end on Monday night when a challenge that allowed the top five to cook whatever they wanted sent her home; Tracy made a poached and pan-fried lobster tail with two sauces, but burnt her buerre blanc sauce and struggled with the messiness of her bench during the cook. As a result she missed out on a spot in the top four of MasterChef 2014, which is the youngest top four in the show's history.
We caught up with Tracy after she left the competition to ask about the emotional challenges of being a mum in this competition and what she missed most about the real world.
POPSUGAR Australia: Do you think it's more emotionally challenging being a mum in this competition?
Tracy Collins: It certainly was challenging being separated from my children especially after travelling with them overseas for five weeks and being with them 24/7. I can't say it was more emotionally challenging for me because I was a mum because it is all about perspective. Prior to having children I thought I was busy — then I had my first child and I thought, 'How did I fit in my day before children?' Then I had my second child and then I thought, 'Man, that was actually easy with only one child.' Then I had a third child and looking back I thought that two kids was easy! So at the end of the day it's all about perspective, if I didn't have children I am sure I would have felt emotionally challenged for different reasons — friends, family etc, and that would have felt equally as challenging.
PS: Did you watch the show with your kids? Was there anything that was hard to watch back?
Tracy: The kids love to watch the show. They have found it hard to watch me upset. They are so beautiful, when I am crying or upset on the screen they will come to me on the couch and hug and console me and tell that it's OK as if it is happening to me right then and there! On the other hand when I have done well with a cook they were running around high-fiving each other doing celebration happy dances — so gorgeous!
PS: What did you miss most about the real world, aside from your family?
Tracy: Besides missing my family, I missed cooking in my own kitchen with my friends hanging around with me usually with a glass of wine or a Negroni in hand — no judges or time constraints, no pressure, just cooking for pure enjoyment with great company. As we started filming in Summer I missed camping with my family down the river and going out on the boat wakeboarding, knee boarding etc. It is so relaxing and great family time.
PS: Would you change anything about your MasterChef experience?
Tracy: If wouldn't change anything about my experience — no regrets at all!
PS: Who deserves to win?
Tracy: Any of the final four deserve to win. They are all very different people and have different strengths and weakness and it depends on the challenge and how they perform on the day. It really is anyone's for the taking. I am so excited to see who wins; I will be on the edge of my seat watching!
Want more? Follow us on Facebook, Twitter, Instagram and Pinterest!
MasterChef airs Sundays to Thursdays at 7:30 p.m. on Network Ten.
Source: Network Ten