Matthew and Camila McConaughey Expecting Third Child
Matthew and Camila McConaughey Are Expecting Their Third Child!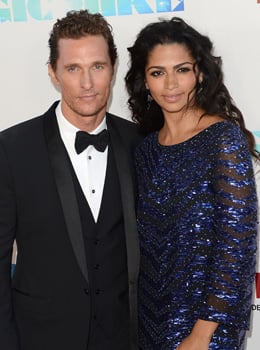 Matthew McConaughey and his wife Camila are celebrating more than the Fourth of July in the US today — they're expanding their family! Camila is pregnant with the couple's third child. They are already parents to Levi, who turns 4 this week, and Vida, 2. Matthew shared the news on Twitter, posting, "happy birthday America, more good news, Camila and I are expecting our 3rd child, God bless, just keep livin." Camila simultaneously tweeted the same thing.
Matthew and Camila got married at their Austin, Texas home on June 9 after years of dating. Congrats to the couple on their growing family!