Matthew and Camila Welcome Their Second Child!
Matthew and Camila Welcome Their Daughter Vida!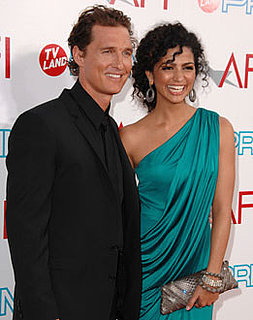 Levi McConaughey is a big brother — his parents, Matthew McConaughey and Camila Alves, have reportedly welcomed their second child! No word yet on whether their new addition is a boy or girl, but we'll be sure to keep you updated as more details come in. Congratulations to the happy family!
UPDATE: Matthew went on his website to confirm his family's happy news, and to share that he and Camila welcomed a daughter named Vida at 12:13 am Sunday! He wrote, "Camila gave birth to a healthy 7lb. 7oz. baby girl named 'Vida Alves McConaughey" . . . 'Vida' is Portuguese for 'life' and that's what God gave us this morning. . . Camila's recovering wonderfully and we are both truly honoured to welcome this little lady into our family. . . thanks for all your well wishes and prayers along the way."