Matty Johnson and Laura Byrne Interview The Bachelor 2017
Laura Says She Had Prepared Herself to be Disappointed in the Finale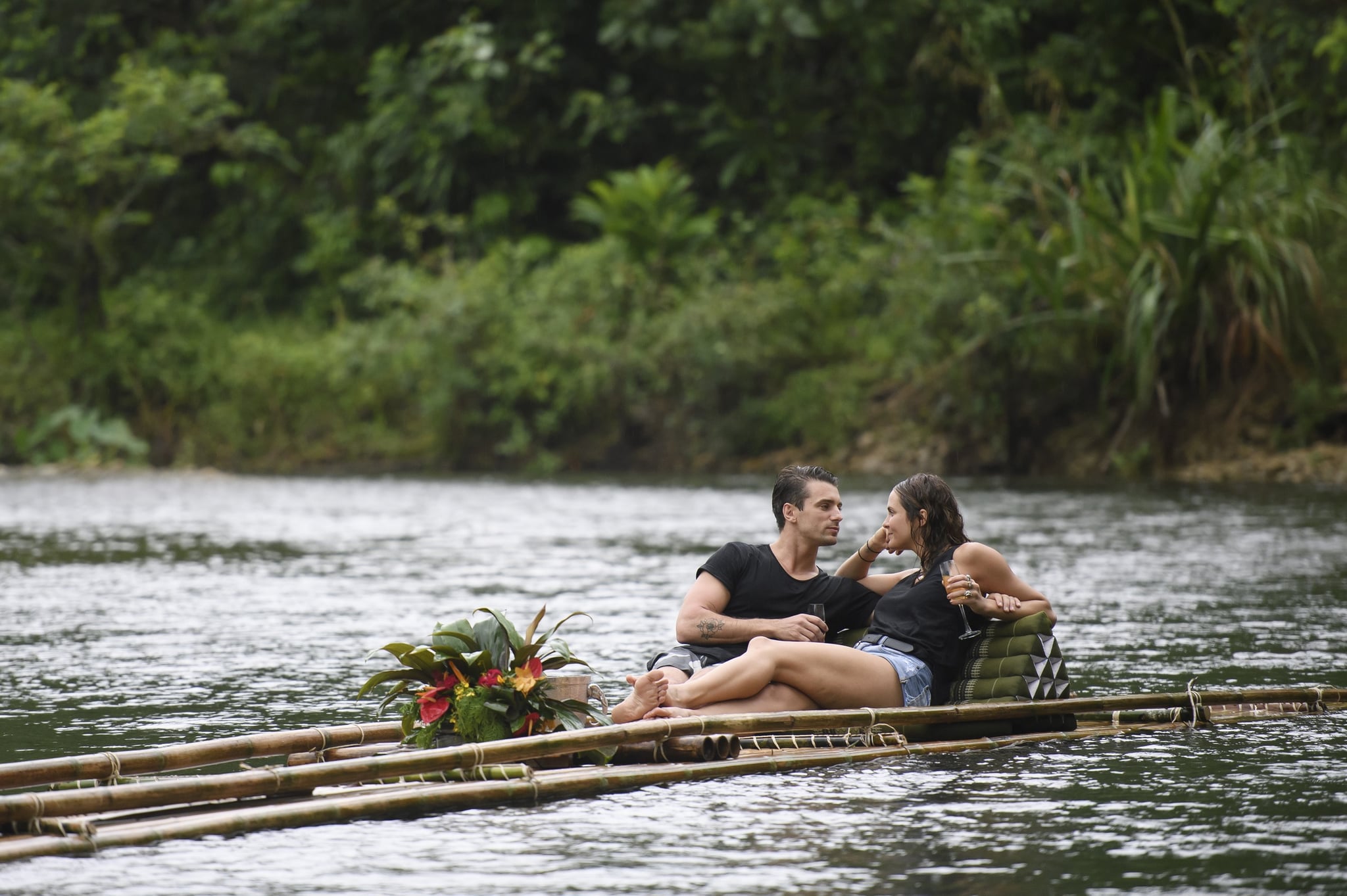 Laura Byrne came out on top at the end of the season finale of The Bachelor on Thursday. Although ready for her heart to be broken, she was instead met with the words she'd wanted to hear from the beginning: that Matty had fallen for her, too. Off the back of their newfound love, we caught up with the happy couple to get their thoughts on their journey together, the finale and address some of those rumours.
POPSUGAR Australia: How are you guys feeling?
Matty: It's nice, it's a big relief that it's finally out in the open. Even this morning when I could say Laura's name out in public took some getting used to.
PS: Laura, what was it like walking out of that water taxi?
Laura: It was a lot of mixed emotions. On one hand, I was excited because of what it could be. But on the other hand, I was pretty sad because I had resigned myself to the possibility that it wouldn't be me. I was just ready for it to be over. We were three and a half months in by that point in time, I'd poured my heart out and couldn't give it any more. So I just wanted to know if he felt the same or not. I was ready for it, whatever it was.
PS: You were so convinced you were going to get your heart broken!
Laura: Yes! [Laughs] Look, my tactic for that day was to prepare yourself to be disappointed, and I wasn't — it was really beautiful.
PS: Matty, when did you know you were going to pick Laura?
Matty: It was tricky because from start to finish, every moment I'd spent with Laura was just so easy and perfect. My connection with her just got stronger and stronger, but I had to live in the moment and not think about the finale too much. It was only until that very morning where I finally allowed myself to enjoy what I had with her.
PS: How much time did you get between speaking to Elise and Laura?
Matty: Not a lot at all, it was pretty quick. Elise walked over, we stopped filming and had a break for five to 10 minutes and then went to the next scene.
Laura: It's hard, because as beautiful as it was for Matty to say all those things to me and hear what I wanted him to say, it's hard because you know our happiness came at the expense of someone else's — Elise. That doesn't go unnoticed, it was a bittersweet day.
PS: Were you really that nervous about meeting Matty's family?
Laura: No, I feel like it was played up a bit in the editing. I was nervous, absolutely, but there was definitely Matty's mum asking questions and me answering, not just me refusing to stop talking. I can't even watch that part of the episode, it makes me absolutely cringe.
PS: Did you guys watch it together?
Laura: Yeah, we were in a hotel together. We got a bottle of wine and it was the first episode we actually got to watch together.
PS: How much have you guys seen each other since? There have been a lot of rumours about you guys being in the same place at the same time prior to the show ending.
Matty: We weren't at the snow together!
Laura: We weren't at the snow, that definitely was more of a rumour. But we did get to see each other. We had a couple of weekends and secret rendezvous together but not that often — it was maybe every four weeks. There were big spaces in between from when we got to spend time together.
PS: Matty, Elise's progress on the show is pretty much exactly the same as yours. Thoughts?
Matty: Yeah, there are similarities there. We were both a bit of a slow burn and popped up on each other's radar quite late in the process.
PS: Laura, do you reckon you look like Georgia Love?
Laura: No, I don't! We both have brown hair and I think everyone jumped on that horse in the very first episode when Jen said something, but prior to that, at no time when I was in the house had anyone made the Georgia reference. Once it was made, it kind of stuck, which is a bit unfortunate. Any one I talk to is like, "No, you guys don't look that similar."
PS: Matty, was the experience everything you thought it was going to be?
Matty: It was hard to know what to expect when I started. I knew that the only thing I wanted to get out of it was to fall in love and find someone incredible, and I think the journey that it took to get there was at times, unexpected, but I'm just so thankful that at the end, I got exactly what I wanted out of it and that's to find someone like Laura.