Michael Turnbull Bachelor in Paradise Interview
Michael Turnbull Is Back! And Ladies, He's Found "Someone Special"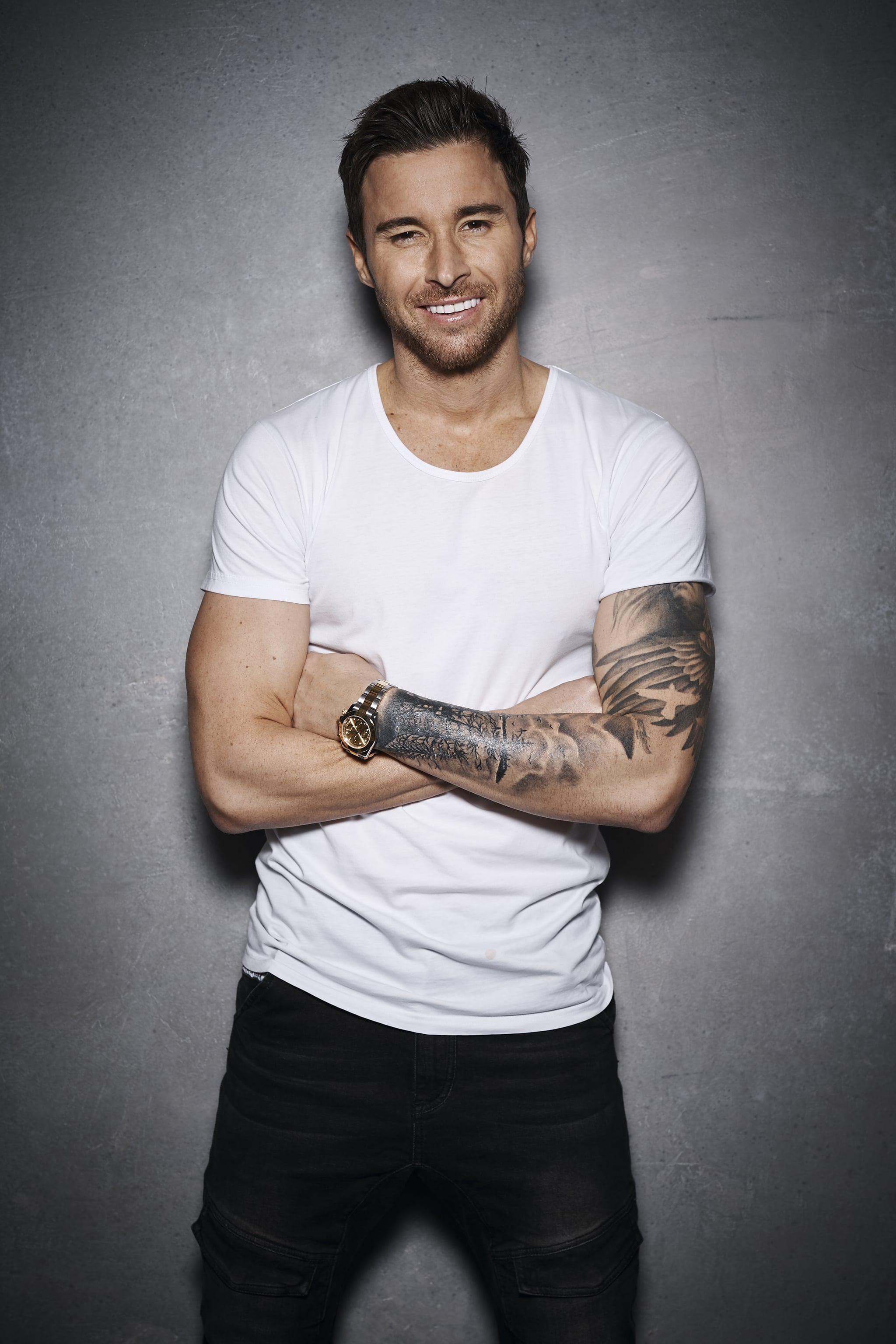 Michael Turnbull was one of the most talked-about contestants on his season of The Bachelorette, when he tried to win Sam Frost's heart. He may not have had luck there but it's not stopping him from continuing his search for love in front of the nation — you can now see him on Bachelor in Paradise, which kicked off last week on Network Ten.
We sat down for a chat with Michael and though he's well-trained in not giving away any spoilers, he did let slip that he's now found someone special . . .
POPSUGAR Australia: How are you feeling about the launch this weekend?

Michael Turnbull: Yeah, it should be fun to watch. I don't know what they're going to show but I'm sure it's gonna be lots of fun, I guess.
PS: Did you enjoy the whole reality TV experience the first time? Why have you decided to do it again?
Michael: I chose to go on Paradise, the only reason being that I had so much fun the first time around with The Bachelorette. I had a really positive experience with the whole thing, to be honest. And it was so much fun. I made some really good friends. When this opportunity came up, I was interested to learn more. I didn't like the American version of the show — it was a bit more like Geordie Shore, but [the producers] assured me that it wasn't gonna be like that. It was done quite tastefully, I think. You never know what you're gonna walk into, but I think once I was in there and I met everybody, any concerns that I had were gone pretty much straightaway.
PS: Did you know who was going in before you got there?

Michael: I'd heard rumours. I heard Tara and Laurina were going in, but as far as anyone else, I had no idea. Just going on rumours I was looking forward to meeting Tara and Laurina, for sure.
PS: Was there anyone you were hoping would be there?
Michael: Oh, just Tara and Laurina.
PS: Had you met them before?
Michael: I'd spent some time with Laurina and we got on really well, so that's why I was looking forward to seeing her and spending more time with her. And I'd never met Tara before. I didn't even watch her show when she was on, I'd just read a couple of really nice things about her.
PS: She's funny, right?

Michael: Yeah, she's interesting, that's for sure.
PS: Ooh, did you two get along?

Michael: Yeah, very, very well.
PS: Was there anyone you were hoping you wouldn't be there? Anyone you had beef with?
Michael: Not really. Keira and I had had our challenges in the past, but at the end of the day she's nice enough. She's just doing what Keira does. So there were no issues. There was no one that I was hoping wouldn't come in the door, I was happy to talk to everyone.
PS: What issues did you and Keira have?
Michael: I think there was some stuff saying that she wouldn't date me because she wouldn't be that desperate — something or other. So there were a few articles about that, but you know Keira. You don't believe what you read, anyway, because Keira and I had a lot of fun in Paradise.
PS: How was the actual process of the show compared to the process of The Bachelorette? Did you prefer Paradise's more natural and organic vibe?

Michael: I did, because it was more relaxed. You could take your time and just get to know everyone at your pace versus having a camera straight in front of your face — and [on The Bachelorette] you get half an hour to talk to someone over a cheese platter, which is just weird. On Paradise you can just go at your own pace and really talk about everything, as opposed to just what you wanna name your kids and all that sort of stuff. It's lighter conversation, which is better.
PS: A bit more like a normal dating situation, I guess?

Michael: Yeah, totally. I really enjoyed that.
PS: Did you pick any couples straight away that you thought would be a good match?
Michael: To be honest, no.
PS: Really?

Michael: I didn't see any. I mean, there were people that have a lot of drama associated with them, and they sort of attracted the other people with drama, so . . . that was quite interesting to see. But I'm pretty laid-back and chilled out, so I didn't see any crazy connections straight away. Over the first week you could start to see some forming though, for sure.
PS: Do you think the audience will be happy with what they see on the show?
Michael: I think people are gonna be very surprised. I think they've got an expectation of what's gonna happen and who they'd like to see people hook up with, but once they realise what happened — seeing it all unfold — I think they'll be very surprised, and maybe a little bit shocked.
PS: How did you find the whole Bachelorette experience? Did you enjoy the fame? You copped a fair bit of heat, did you find that OK to manage?
Michael: Oh, I guess because I've been in the limelight before with football, I know what media does. You take it with a grain of salt. That's part and parcel of it, but I don't particularly care about that stuff. I had a great time and I had no hesitation doing it a second time around.
PS: Did you have a serious girlfriend in between shows?

Michael: No serious girlfriend. I've been on a couple of dates, I've seen a couple of people. It hasn't worked out, obviously. So nothing too crazy. No proposals or anything like that.
PS: And are you in love now?

Michael: Am I in love now? There's somebody that's special, for sure.
PS: From the show?
Michael: I can't say, but you're gonna find out very soon.