Michelle Obama's Advice for Meghan Markle
Michelle Obama Has Offered Some Very Sage Advice for Meghan Markle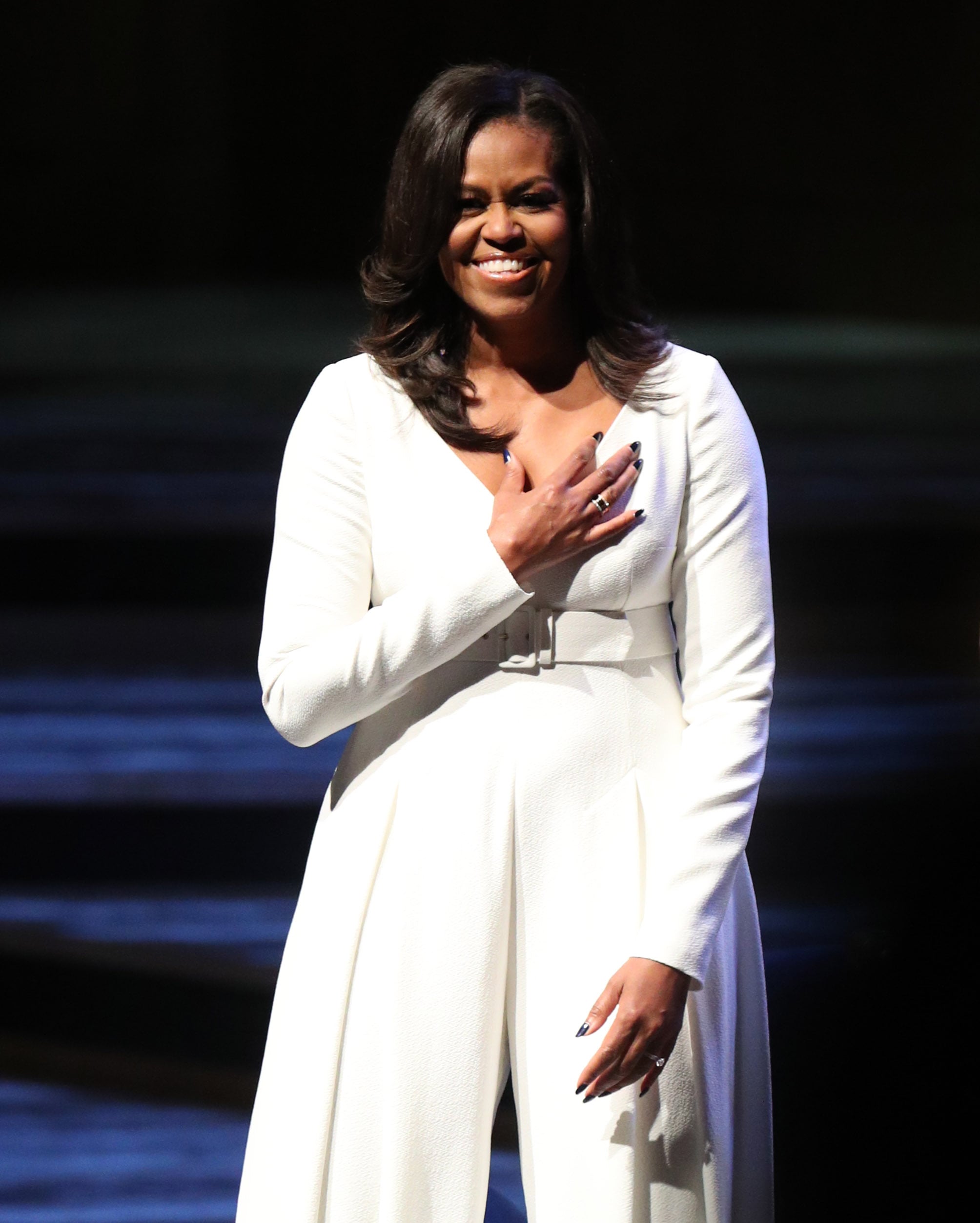 When we think about strong, smart and successful women, we know two names that immediately spring to mind are Michelle Obama and Meghan Markle. Not only do the the pair have many personal attributes in common, but they both are married to men whose title, whether it be through birth or profession, has demanded significant contribution from them as well.
So it seems only natural for the former First Lady of the United States, Michelle, to pass on some expert advice to Meghan Markle on handling the demands of her role as Duchess of Sussex. Obama opened up to Good Housekeeping "the pressure you feel-from yourself and from others- can sometimes feel like a lot."
"Like me, Meghan probably never dreamt that she'd have a life like this," she said." "My biggest piece of advice would be to take some time and don't be in a hurry to do anything. I spent the first few months in the White House mainly worrying about my daughters, making sure they were off to a good start at school and making new friends before I launched into any more ambitious work. I think it's okay – it's good, even – to do that."
Well, if anyone's qualified to pass on such wisdom, it's certainly Michelle.