Michelle Obama's Final Speech as First Lady
Watch Michelle Obama Tear Up During Her Final White House Speech and Prepare to Cry Too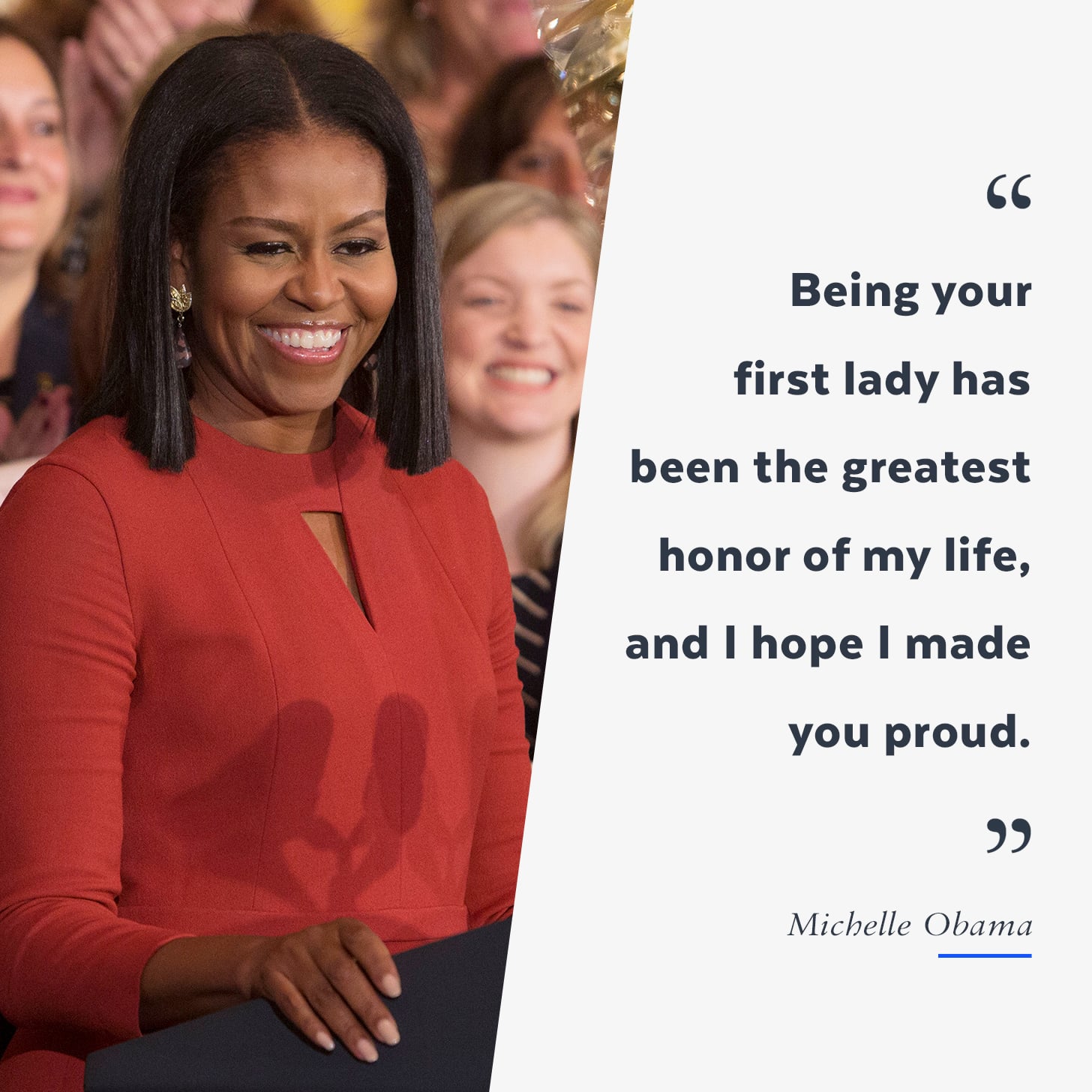 Through tears at the end, Michelle Obama delivered her final address as first lady on Friday morning at the White House. The speech was part of the 2017 School Counselor of the Year event, which was started by Michelle in 2015 as part of her Reach Higher initiative. Her main message was to the youth of America: always believe in yourselves.
"As I end my time in the White House, I can think of no better message to send to young people," she said about the importance of education. "So for all the young people in this room and all those who are watching, know that this country belongs to you — to all of you, from every background or walk of life." She also discussed how young people who come from families of immigrants and different religions are what make this "the greatest country on earth."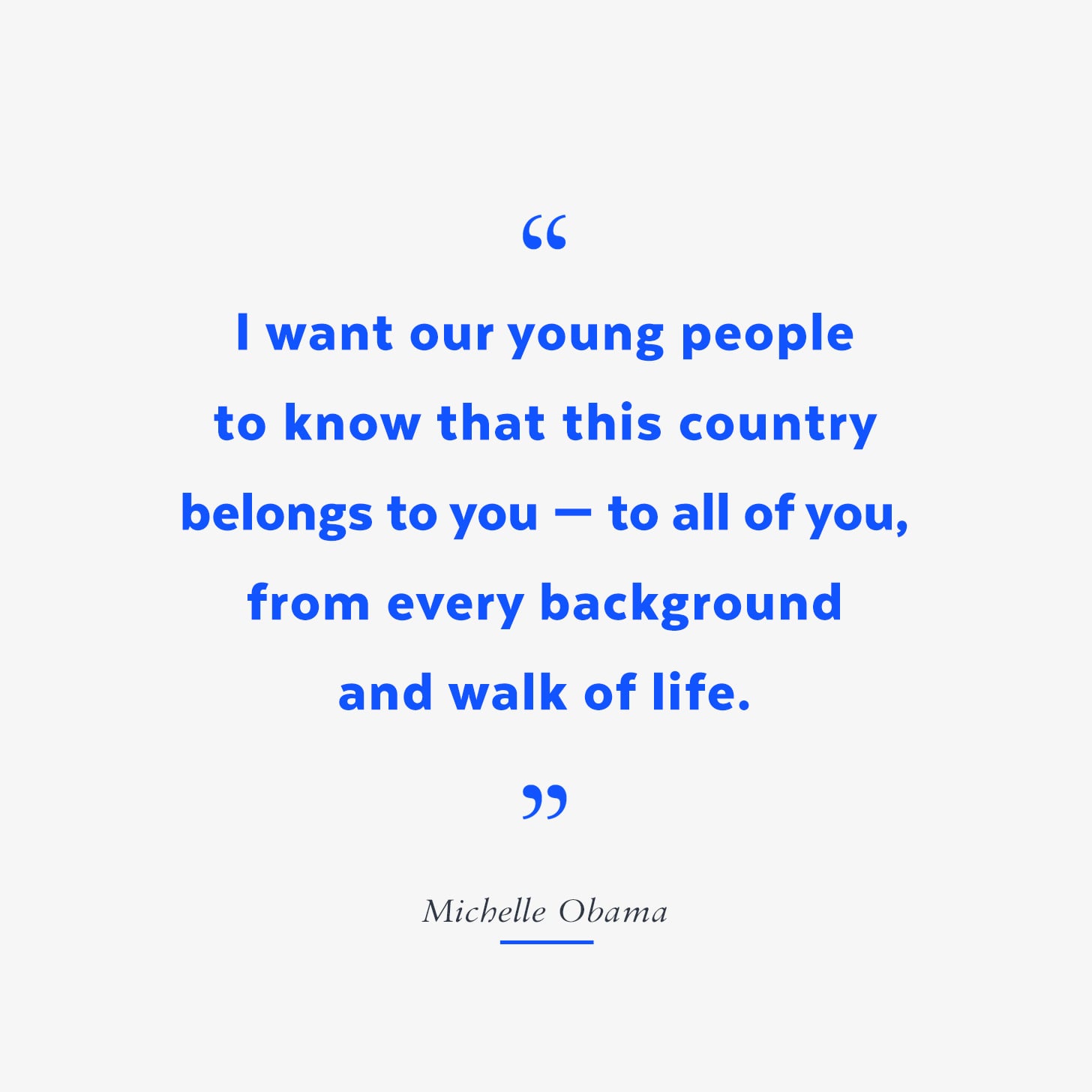 Speaking of such diversity, she said, "That is not a threat to who we are — it makes us who we are."
The first lady also had a message for those whose families have little money: "If your family doesn't have much money — plenty of folks, including me and husband, started out with very little — but with a lot of hard work and education, anything is possible. Even becoming president. That's what the American dream is all about."
Some other highlights:
"Don't ever let anyone make you feel like you don't matter or have a place in our American story, because you do and you have a right to be exactly who you are."

"This right isn't just handed to you — it has to be earned every single day. You cannot take your freedoms for granted. Just like generations before you, you have to do your part to protect and preserve those freedoms."

"When you encounter obstacles . . . when you're struggling and think of giving up, I want you to remember something that my husband and I have talked about — something that has carried us through this White House and every moment of our lives: the power of hope. The belief that something better is always possible if you're willing to work for it and fight for it."

"I want young people to know they they matter, that they belong — so don't be afraid, be focused . . . be empowered . . . know that I will be fighting for you for the rest of my life."

"I want to close the day by simply saying thank you . . . Being your first lady has been the greatest honor of my life, and I hope I made you proud."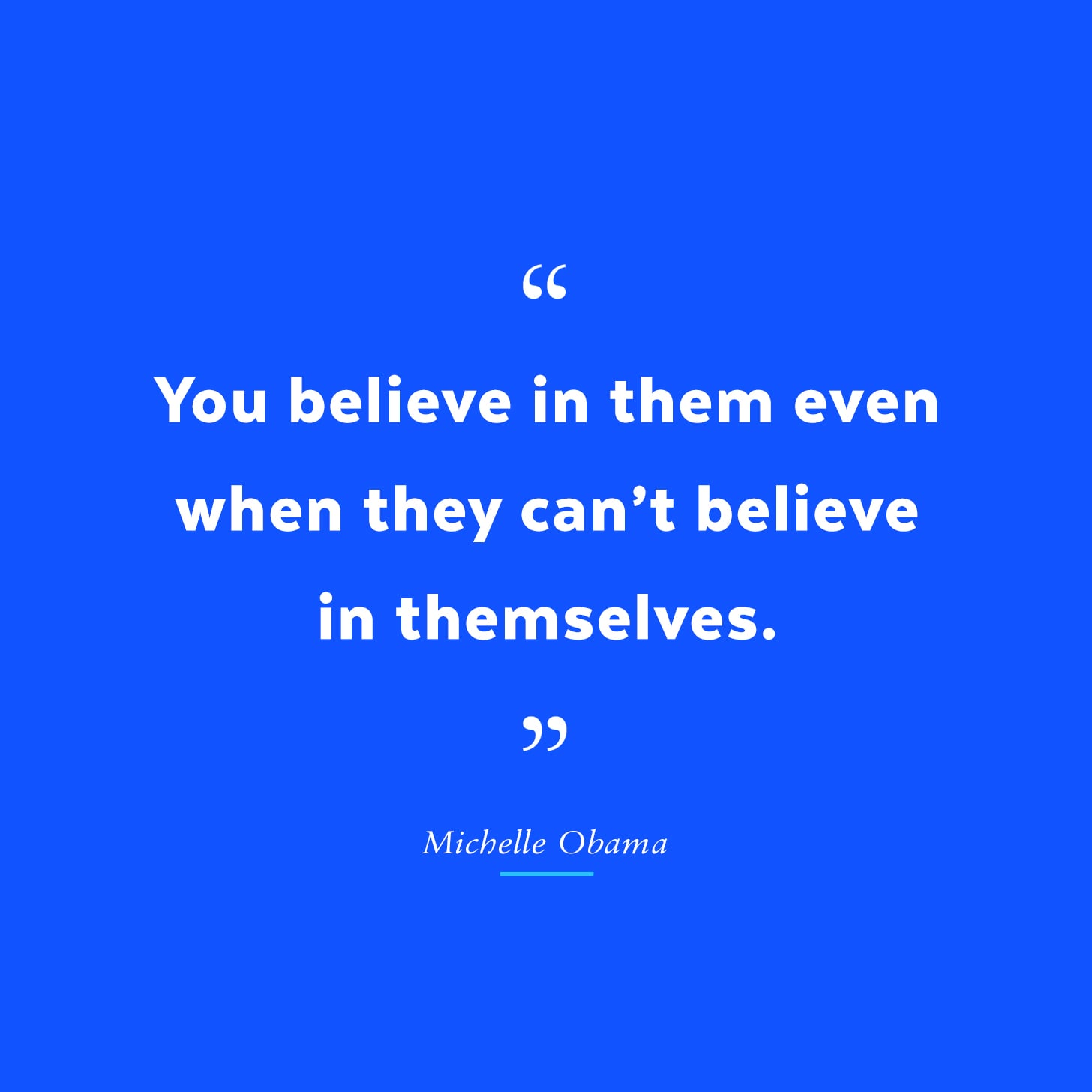 At the start of the speech, Michelle stressed the importance of shining a light on education in America so that children know the benefits of going to college. She also touted the accomplishments of her Reach Higher program, including making it easier to apply for financial aid, creating college score cards, and leaving office with the high school graduation rate at a record high.
She also praised educators for their work with students, saying, "You believe in them even when they can't believe in themselves."
The ceremony honoured 37-year-old Terri Tchorzynski, a counsellor at the Calhoun Area Career Center in Battle Creek, MI, who was named the 2017 school counsellor of the year. Learn more about Tchorzynski here.
Catch the first lady's full remarks starting at the 2:19:00 mark:
Image Source: Getty / Chip Somodevilla