Mildred Baena, Mother of Arnold Schwarzenegger's Love Child, Gives Interview and Photo Shoot to Hello! Magazine
Mother of Arnold Schwarzenegger's Love Child Gives Interview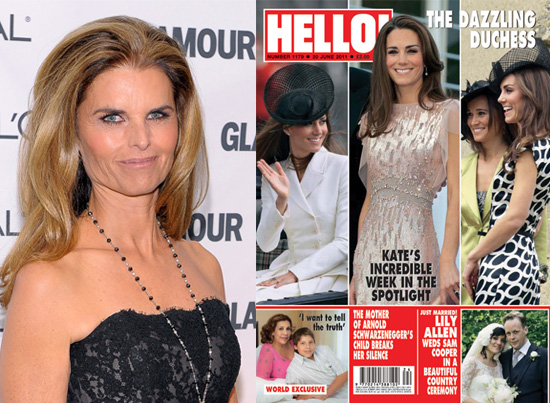 Mildred Baena, the housekeeper who had Arnold Schwarzenegger's love child, has broken her silence by granting a photo shoot and interview with Hello! magazine. In the magazine she poses with her 13-year-old son and says he's looking forward to building a relationship with his biological father. But based on an excerpt from the piece, she doesn't reflect much on her own actions, instead recounting how Maria Shriver reacted to the news.
"She would say things like, 'I'm here if you need to talk.' I sensed something was up. I have so much love and respect for Maria. Finally, she asked point-blank. She was so strong. She cried with me and told me to get off my knees. We held each other, and I told her it wasn't Arnie's fault, that it takes two."
If Maria felt any solidarity with Mildred, I wonder how she feels now that Mildred has given an interview about such a difficult personal moment. Do you think Mildred was right to tell her side of the story, or should she have stayed quiet out of respect for Maria?