Miranda Kerr Interview About Relationship With Evan Spiegel
Miranda Kerr Opens Up About How She Met Her New Boyfriend Evan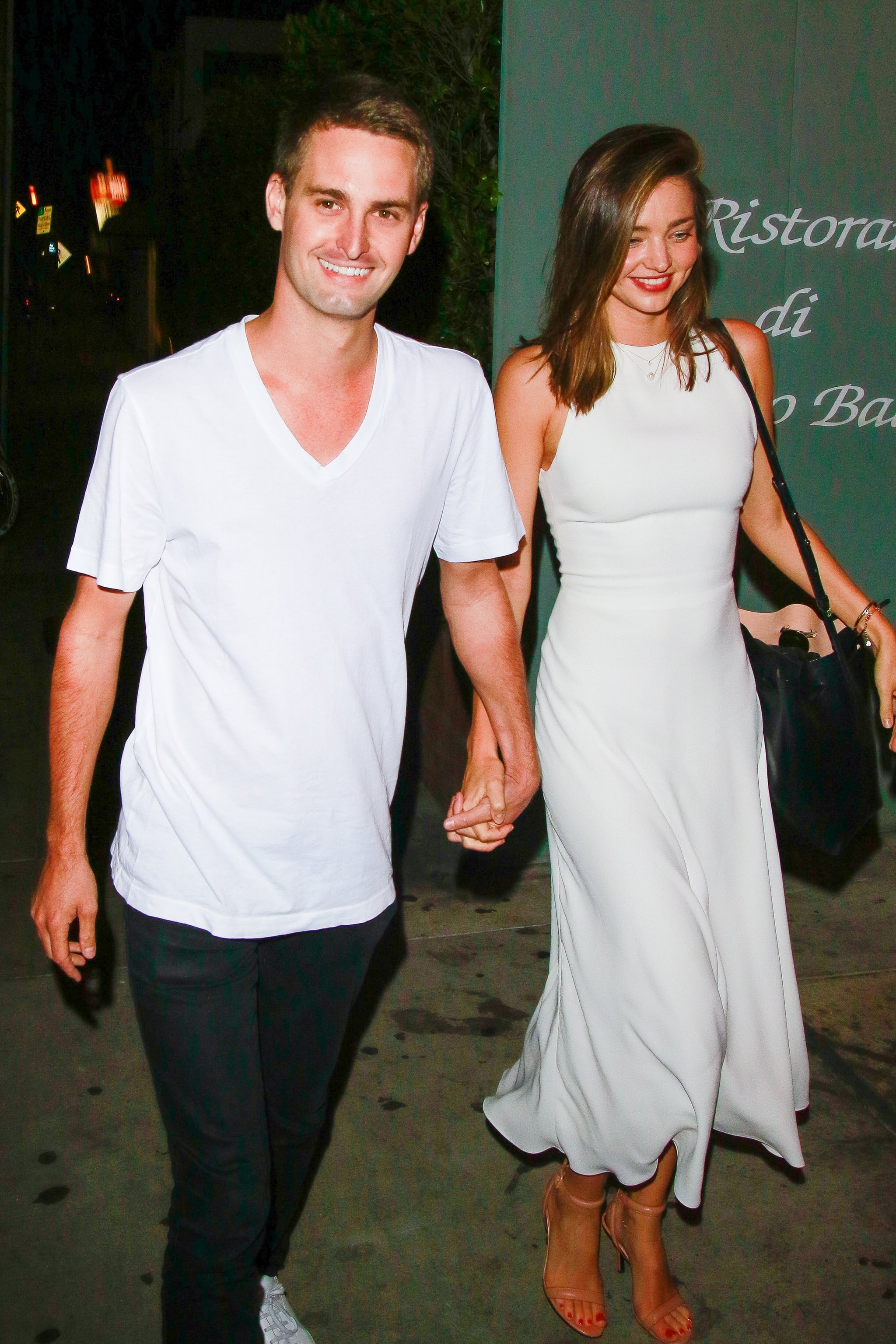 Australian supermodel Miranda Kerr has been flying under the radar of late, preferring to spend her time with her young son, Flynn, than on red carpets and catwalks. But one other guy who's got her attention is her boyfriend, Snapchat founder and CEO Evan Spiegel. The couple has been going steady for a few months now, with cute PDAs confirming their relationship is going from strength to strength. Miranda co-hosted the Kyle and Jackie O Show on KIIS 1065 this week, and for the first time spilled the beans on how she met Evan. She also cleared up rumours of a previous relationship with James Packer, and revealed what she'll be doing this Christmas. Scroll to read everything Miranda had to say!
On Flynn going to school: "He's in preschool right now. He loves

it

. They do lots of arts and crafts and obviously he knows his alphabet . . . All his numbers and things like that. He can count all the way to 100!"
On social media: "I'm on Snapchat, I use it every day. I really

love

the 'Discover' part of Snapchat. You can

go

on there and you can have a look at what's going on in fashion, in the news, with food . . . All of that."
When asked if Snapchat founder Evan Spiegel is her "man lover": "Yeah, [he] is. [Snapchat] is his brainchild."
On their relationship: "We met over a year ago at a dinner in New York City for Louis Vuitton, and then we kind of became friends very slowly and then we've been dating, I guess . . . I don't know exactly how long we've been dating but it was a slow process. We got to know each other really well."
On how she keeps her private life private: "Well, you know. You just kind of do the best you can really. You can't do much more than that! Luckily I'm, if I'm not working, I'm quite a homebody. I like cooking and having people over at my house. Luckily I don't get stir-crazy when I'm at home [laughs]."
On her favourite way to spend Christmas: "I just love on Christmas Day, when all my family is together

—

my grandparents, my parents, my

brother

, my aunts and uncles, my cousins and all their kids. We all get together and we all cook and it's just so special to have that time together. We're all so busy throughout the year it's like we haven't even been apart. It's really special."
On her rumoured relationship with

James

Packer: "I've said lots of times, 'We're just friends'."