Miranda Tapsell Interview About Diversity in April 2017
Miranda Tapsell on Her Logies Speech, Inclusivity, and What's Wrong With the Word "Diverse"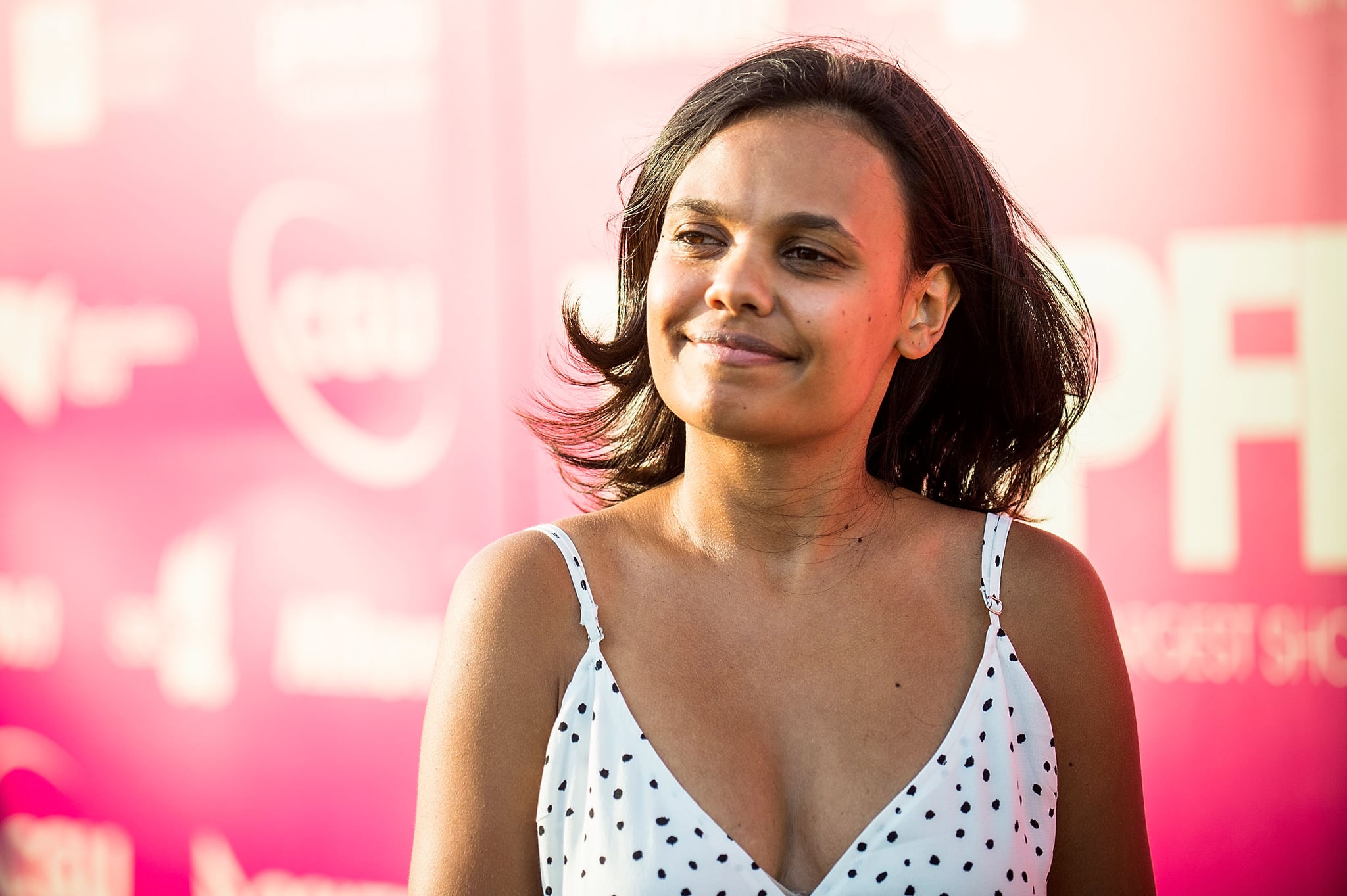 Miranda Tapsell is one of Australia's most beloved actresses, not least of all thanks to her role as Martha in Channel Nine's Love Child. While that's where we get to see her most regularly — the fourth season is coming soon! — we also know her from The Sapphires, Mabo, Redfern Now, Wolf Creek and, of course, this epic acceptance speech at the 2015 Logie Awards.
We caught up with the 29-year-old actress recently, just a few days before the 2017 Logies, to talk about that speech, and whether or not she's seen a better representation of people of colour on TV since. Her answer, plus her thoughts on using the word "diverse" to describe TV shows, are well worth a read. Scroll!
POPSUGAR Australia: The Logies speech in 2015 — it was so amazing but it's probably followed you a little bit because it went so viral. I'm sure you get asked about it frequently.

Miranda Tapsell: Oh that's so great, thank you! I'm not saying that my one speech changed everything, but I can't help but notice how great it is that there is an Indigenous nominee in nearly every acting category. I think Rob Collins and Hunter Page-Lochard are in Most Outstanding Newcomer, Jess Mauboy's in best actress and Black Comedy is nominated as well. It's really exciting to see Indigenous talent being acknowledged in a mainstream awards show like the Logies. And because people vote for it, that speaks volumes for the kind of content people want to see and how much they're embracing it.
[After the speech] I got all these messages, I was just swamped. Because the night was such a blur, I didn't even notice the guy from The Script kissed me — he kissed me on the cheek. He gave me the award for Best New Talent, and I was just like, "What has happened?!" He also ran after me and went, "You forgot your envelope," and I was like, "Oh cool, thanks!" [Laughs] People were cheering and I couldn't really absorb it. I'm so glad I wrote it down. I know it's pretentious to have a speech ready, but if I didn't have a speech, I'd just be a blubbering mess. So I'm glad I maintained my composure by having a piece of paper in front of me. It didn't really sink in until afterwards — it was wild.
PS: You called for "more beautiful People of Colour on TV" — do you believe it made a difference, or have you seen a difference in the last two years?

MT: It's certainly not just from my speech, it's been milling about for quite a while and the conversation's been around for quite some time. I can see that a conscious effort is being made to be more open, that people are more open to casting more inclusively. I also think that writers are writing more storylines that leave casting a bit more open — that a certain thread can happen to a person of any background, if that makes sense. So that's really wonderful to see.
I think we just need to see what's happening overseas — particularly in the US, just how much content is being made that is more inclusive. And not only being inclusive in its representation, but the way people are being represented. Someone's race might not drive the story, but it's definitely acknowledged within the plot. The plot acknowledges the fact that, you know, an African American actor playing the role might live a very different life to someone who isn't, so more and more writing is starting to be more nuanced in that way. I really hope that Australia continues to do what it's doing at the moment and continue to make those strides.
I think too, it's interesting people using the word "diverse," because I find the word quite broad. Sometimes when people think of the word diverse, it can just mean someone with a different hair colour. I try to avoid using that word, because I think people don't always see it as being culturally inclusive. When people think about diversity, they need to think outside the box — they can afford to do a little bit more in what makes a show diverse.
People can say, "We're being diverse because we're using a man and a woman, someone who's got blonde hair and red hair, and that's being diverse." On one hand, that might suit a particularly story — but on the other, that's when we need to start questioning the story and why it doesn't include other people of different cultures, backgrounds and sexualities.