Mirror, Mirror Teaser Trailer Starring Julia Roberts and Lily Collins
Mirror, Mirror Trailer: Julia Roberts Is a Funny Evil Queen
Last week we got our first look at Kristen Stewart's badass turn as Snow White in the trailer for Snow White and the Huntsman, and now we get to see Lily Collins in what looks like a much lighter take on the classic fairytale character in Mirror, Mirror. For starters, Collins' character doesn't don armour, but rather frilly dresses more fitting for balls and enticing the prince. Her posse of seven dwarfs also seem like they will have amusing back and forth with the fair princess, who has been banished to the woods by the evil queen (Julia Roberts).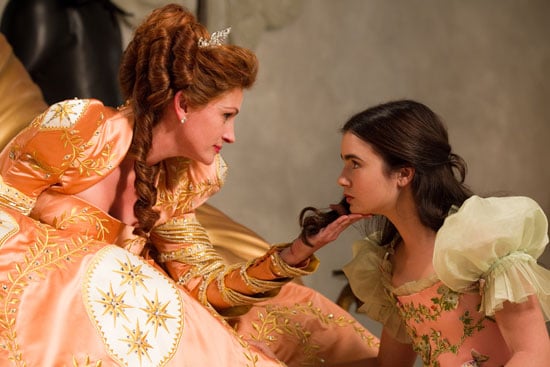 Roberts is the real star of the trailer, though, having one funny line after another as she slams Snow White and tries to woo the prince (Armie Hammer), whose riches she's after. While Collins looks great as Snow White, I'm more interested in Roberts' portrayal of a money-grubbing, snide queen. See how you feel about her portrayal of a mean girl when you watch the trailer.
Watch the trailer after the jump . . .