More Pictures From the Rocky Horror Glee Episode
Pop Preview: A Rocky Horror Glee Show
The episode you've all been waiting for is just a week away: Glee takes on the Rocky Horror Picture Show! I've been looking forward to this since we first heard about it at Comic-Con, and the sneak peeks at the gleeks all decked out in costumes and makeup have given me high hopes for the coming performances.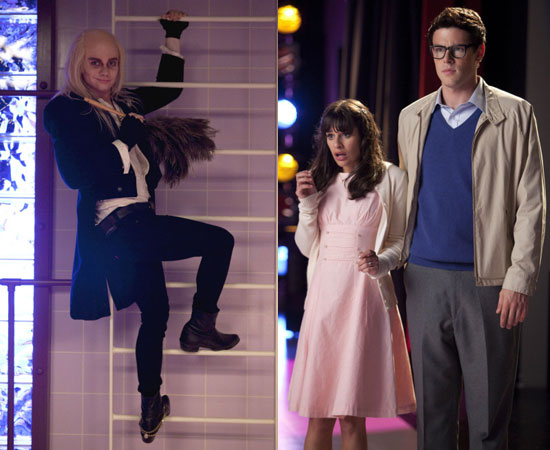 The video leaks have already given us a taste of Time Warp and Dammit Janet (check 'em out after the break), but what other songs are you looking forward to? Personally, I can't wait for John Stamos to make his singing debut on the show, and I'm also very interested to see how Mercedes will pull off her role as the infamous Dr. Frank-N-Furter.

To see all the pictures from the episode, plus a few video sneak peeks, just read more.
Keep reading . . .