Movie Poster of Robert Pattinson Remember Me
Remember Me's Movie Poster — Love It or Leave It?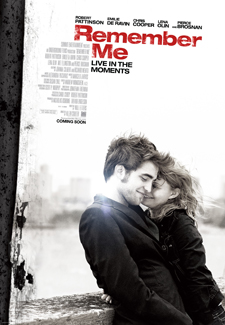 Summit Entertainment in the US just released the new one-sheet for Remember Me, and I'll admit that Robert Pattinson and Emilie de Ravin look really cute together — much to the chagrin of Twilight fans everywhere, I'm sure.
Just to refresh your memory, the film follows Pattinson as a troubled guy who falls for a fellow student with her own share of family issues. The trailer seemed to hint at a tragic love story, and this tagline "Live in the Moments" only furthers my suspicions. What do you think about the poster?
One-sheet courtesy of Summit Entertainment