Movie Preview: Gervais, Garner, Fey in The Invention of Lying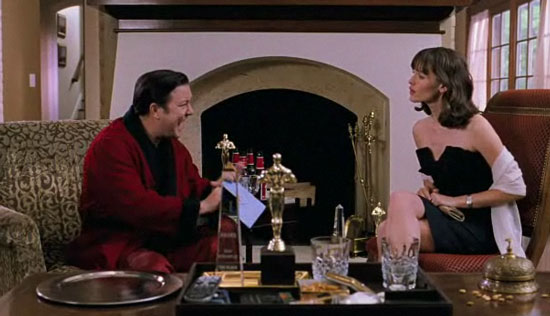 According to Ricky Gervais's blog, J.J. Abrams has seen Gervais's movie The Invention of Lying and is raving about it. Whether Gervais is joking or not remains to be seen, but he writes:
J.J. Abrams (Star Trek director) watched The Invention of Lying and said it was one of his favourite films. I know I shouldn't care what people think — some people will like it, some will hate it, and some won't care either way. But the reason I'm so excited in this instance is that I think J.J. is one of the most exciting directors out there at the moment.
Well, that's a nice endorsement. The movie (previously titled This Side of the Truth) certainly does look interesting, and it's chock-full of fun people like Tina Fey, Jennifer Garner, Jonah Hill, Rob Lowe, and more. Of course, Gervais himself is also in the movie, as the central character who lives in a world in which everyone only ever tells the truth — always. The movie shows what happens when lies are introduced to such a world. Naturally, Gervais's character is the inventor of lying. The movie opens today. Check out the trailer below.