Movie Review of Date Night Starring Tina Fey and Steve Carell
Date Night: Put It on Your Calendar
The power-comedy matchup of Tina Fey and Steve Carell in Date Night almost seems too good to be true, and I genuinely feared that the action-packed plot wouldn't utilise them appropriately. Would the mistaken-identity story serve as a mere excuse to get two of TV's biggest stars together—or worse, would Fey and Carell be watered-down versions of their small screen personas?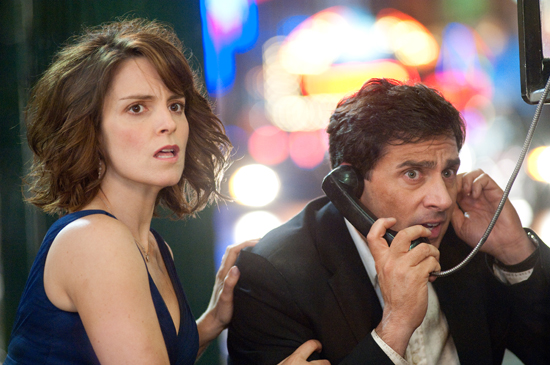 Answer: Absolutely not. Fey and Carell utterly succeed as Claire and Phil Foster, a worn-out married couple trying to put some excitement back into their lives. The stars align for every important element: their chemistry is convincing (both romantically and as comedic sparring partners), the script is fresh, and the story moves along quickly enough. The set-up stumbles a little in its inception, but once the characters move past the introduction of danger, it's a free-for-all of humor and adventure. To hear why it's a must see, read on.
Keep reading
Besides its two perfectly-cast leads, the movie's other great feature is its large, varied cast of characters. Mark Wahlberg gets into the mix as a hot former client of Claire's who refuses to put a shirt on, James Franco and Mila Kunis are murderously funny as the strung-out couple the Fosters are mistaken for, and even bit characters like a restaurant host and a terrified cab driver almost steal scenes from the main stars. But no one really does—Fey and Carell are simply impossible to upstage.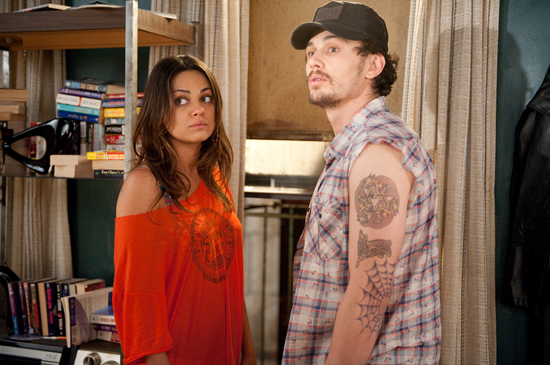 What makes them so accessible seems to be their relatability—even if you're not married, the realistic relationship woes ring true. Essentially, the night-out caper is a subtle metaphor for their marriage—we're not just cheering for them to survive, we're cheering for this everyday relationship to survive.
But before I go too deep, all you need to know is that Date Night is a crowd-pleasing, hilarious romp. It's corny, but the title says it best—go see it for your next date night.