Movie Review For Dear John Starring Amanda Seyfried and Channing Tatum
Dear John: Not Enough to Write Home About
Movies based on the work of writer Nicholas Sparks are very hit or miss. Though he consistently uses the same cliches in his tragic loves stories, the results aren't quite as consistent. On the one hand, the film versions can be romantic and endearing, like The Notebook, but other times, the formula produces a schlocky dud (sorry, Nights in Rodanthe).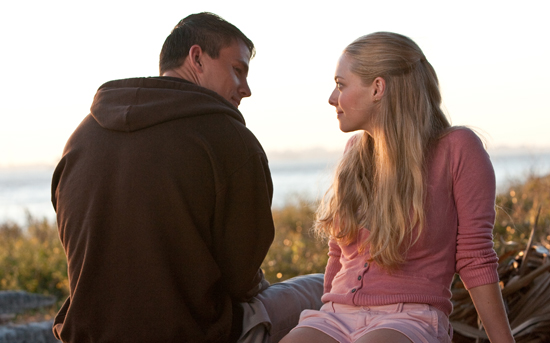 The latest, Dear John, hangs somewhere in the balance. It's not a total miss, but it's far from a home run—mainly due to the lack of chemistry between Channing Tatum and Amanda Seyfried. The two play John and Savannah, a mismatched army man and affluent college girl who share a summer romance and then keep in touch through letters while John's deployed overseas. It's the kind of movie you have to be a Nicholas Sparks fan to appreciate, but even his biggest supporters won't be satisfied. I'll tell you why when you read more.
. It's not Tatum and Seyfried's fault John and Savannah's love story doesn't shake to your core; there may not be a lot of onscreen couples who can convince you that true love can be found in just two weeks. Thus, these are the shortcomings of Dear John: it's an unromantic love story with contrived twists that would be better suited in a Spanish telenovela. There are a few elements that save the movie from being truly awful. As John's father, Richard Jenkins steals many scenes with his careful, sensitive portrayal of an autistic man who can't connect with his son. Tatum rises to the occasion as well, showing impressive range in his heavier scenes with Jenkins. Though his love scenes with Seyfried never really take off, the father-son relationship is enough to convince me that Tatum wanted his role to show he can act.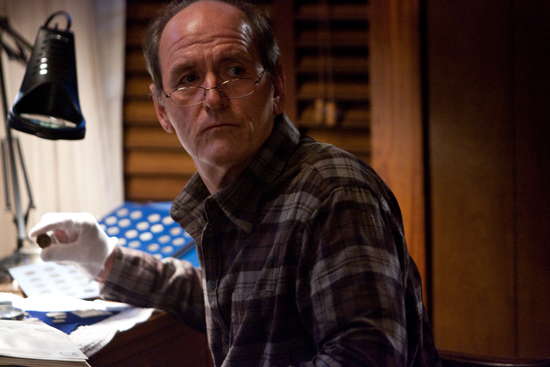 The other benefit the movie has is Lasse Hallström's direction. As in his previous films, like The Cider House Rules and What's Eating Gilbert Grape, there's an evocative, brooding atmosphere. It brings some weight to the screenplay, which would otherwise be overwhelmingly cheesy. But like most Nicholas Sparks films, there's tragedy: For Dear John, it's the movie's inability to romance its audience.