Movie Review of Me and Orson Welles Starring Zac Efron and Claire Danes 2009-11-25 16:30:09
Me and Orson Welles: A Likeable Film For Theatre-Lovers
Zac Efron can act, people! Okay, so he's not going to win an Oscar for his performance in Me and Orson Welles, but he does take a step away from the tween territory of High School Musical and 17 Again to prove that he can hold his own among more experienced performers.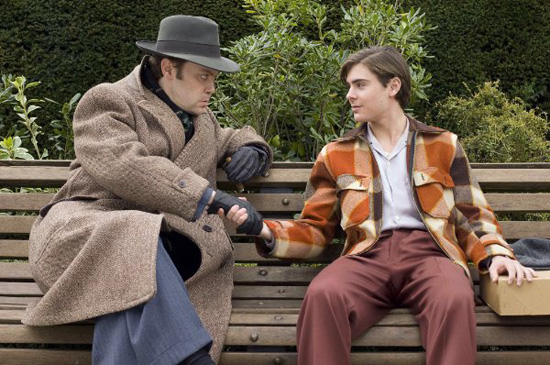 Efron stars as the "Me" in Me and Orson Welles, an over confident aspiring young actor named Richard whose only prior work includes a couple of high school productions — until he lucks into a bit part in Welles' stage production of Julius Caesar. Richard has a romanticised view of theatre, but once he enters Welles' company, he's forced to learn the real nature of what goes on behind the scenes.
For more on the film, keep reading.
Ready to burst his bubble is his new mentor, Orson Welles (Christian McKay). A philanderer and liar with an inflated ego, Welles takes Richard under his wing but knocks him down at the same time. Throw into the mix Welles' tenacious assistant Sonja (Claire Danes), who makes goo-goo eyes at the young guy, and it's clear that Richard is in way over his head (even though he seems clueless about it).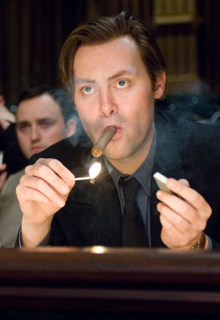 British actor Christian McKay as Welles is larger than life — he plays the role as if the director is always acting and putting on a show, even in his personal moments. Welles could be an unlikeable character, but McKay makes him a guy you love to hate. Even though Efron is the more recognisable face and handles his role well, McKay's performance is the one most critics will talk about.
The film is enjoyable, but it fails to pull you in. My biggest concern is that it won't find an audience. Older viewers might appreciate Welles and the music of the era, but the appeal of Efron might be lost on them. On the other hand, Efron's fans might find the Welles element to be a snooze. Honestly, it's probably best suited to those who have a passion for theatre. I enjoyed watching rehearsals with the Caesar cast (which features a ragtag mix of faces, including Ben Chaplin and James Tupper). The office politics and mini-breakdowns that take place before the curtain goes up make the film fun.
My advice? If you do choose to see it on the big screen, catch it quickly before it goes to rental.