Movie Review of The Sorcerer's Apprentice Starring Jay Baruchel and Nicolas Cage
The Sorcerer's Apprentice: Magically Awakens the Kid Inside
Disney's latest film, The Sorcerer's Apprentice, has prompted many questions, particularly the one about its inspiration: how would a brief, albeit legendary scene supply enough fodder for an entire feature film? It's a valid concern and to be honest, the fleshed-out story from the Mickey Mouse/broom sequence in Fantasia is a silly one, but one that kids will be thrilled by.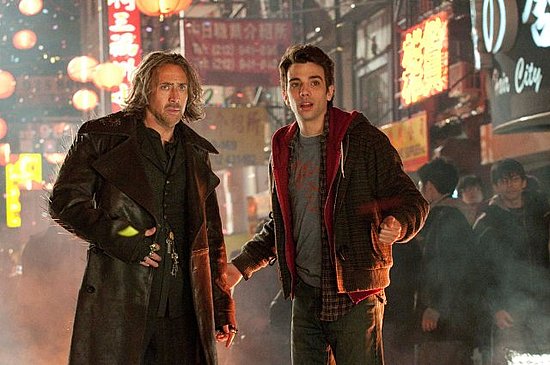 Ages-old magician Balthazar Blake (Nicolas Cage) has travelled through time to do two things: prevent the world's destruction at the hands of his nemesis Maxim Horvath (Alfred Molina) and find the young man who's been chosen as his replacement. The young man is Dave Stutler (Jay Baruchel), a nerdy uni student who has a love for physics and his childhood crush, Becky (Teresa Palmer). Once Balthazar finds Dave, the movie explodes into an adventure of breathtaking visual effects.
To see why I enjoyed the movie, read on.
Keep reading...
For an older audience (read: 12 and up), the story's not exactly going to keep you on the edge of your seat, but what everyone will be able to appreciate is the casting of Cage and Baruchel. Cage's involvement in and of itself was an initial curiosity. I mean, why, at this point in his career, is he doing a kids' fantasy? But after seeing the movie, you understand why: He's having fun.
Deliberately hammy and over the top, Cage is the comedy centre of the movie. There are discernible moments when he gets a bit out of hand, but Baruchel is a perfectly endearing straight man to Cage's antics. Indeed, the younger actor plays off his onscreen mentor with impressive ability — this is Nicolas Cage, after all. In fact, Cage and Baruchel seem to be having such a good time in costumes and chase scenes that half the fun is imagining them goofing around in front of a green screen. If you can let go in a similar way, you'll have the same kind of fun in the theatre.