Movie Review of Young Adult
Young Adult: Charlize Theron Ain't No Judy Blume
Growing up is hard to do, especially if you're a delusional, malicious shrew who's stuck in the past. That sums up Charlize Theron's Young Adult character Mavis Gary, a woman who lives in Minneapolis and has a career writing novels aimed at adolescent girls. Her world of hard drinking and sleeping in is disrupted when she gets an announcement from her high school boyfriend Buddy (Patrick Wilson) that his wife has had a baby. Mavis interprets it as a message that he's still in love with her, and she disdainfully heads back to her quiet Minnesota hometown to win him back. It's a journey that makes you cringe every step of the way, but Theron is so delightfully nasty that she makes the film sharply funny, even if it's also brutally uncomfortable.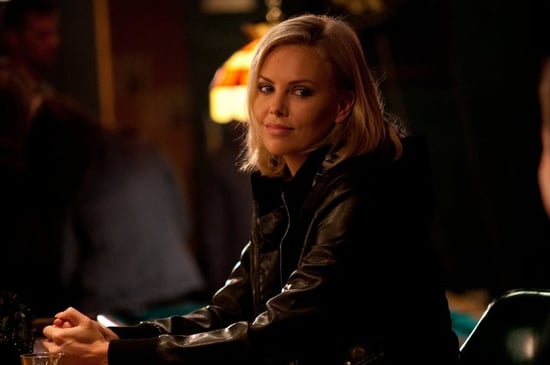 Screenwriter Diablo Cody and director Jason Reitman are behind the dark comedy, who teamed up previously for Juno, which found humour in the tough situation of their straight-talking female lead. Young Adult may have a sharp-tongued heroine in common, but that's where the similarities end. To find out why else we liked Young Adult, just keep reading.
Theron's acting is outstanding. Mavis' dialogue is deplorable and often shocking, and Theron nails each line. And though Mavis is always ready with a perfectly rude quip, the beauty of Theron's performance is that she can also communicate her terrible thoughts with her grimaces. It's a testament to her performance to be so drawn in by a character who's so wildly unlikable.The only person who really cares about Mavis is Matt Freehauf (Patton Oswalt), a classmate Mavis ignored throughout high school, but befriends when they meet in a bar back home. She confides her ruthless plot to get Buddy back, which Matt tries to talk her out of.
The relationship between the former prom queen and the former nerd is the most meaningful of the film, because it's the only time Mavis seems to be herself. Oswalt is great at portraying all the dimensions of Matt, from the funny dude who's a great drinking buddy to the person who will scream at you if he disagrees with what you're doing.
Matt is the only person who ever gets through to Mavis, but we get little hope that she'll change her ways. She's delusional to the point of mental imbalance, and not only is she convinced that Buddy is dying to get out of the "trap" of his beautiful family, she also misrepresents her success as an author. There are a few revelations that get close to justifying Mavis' attitude, but her prickly reaction to everything prevents you from feeling sympathetic toward her — but then, Mavis wouldn't want your sympathy anyway.