Is Murtagh Dead on Outlander?
Outlander: The 1 Reason You Should Hold Out Hope For Murtagh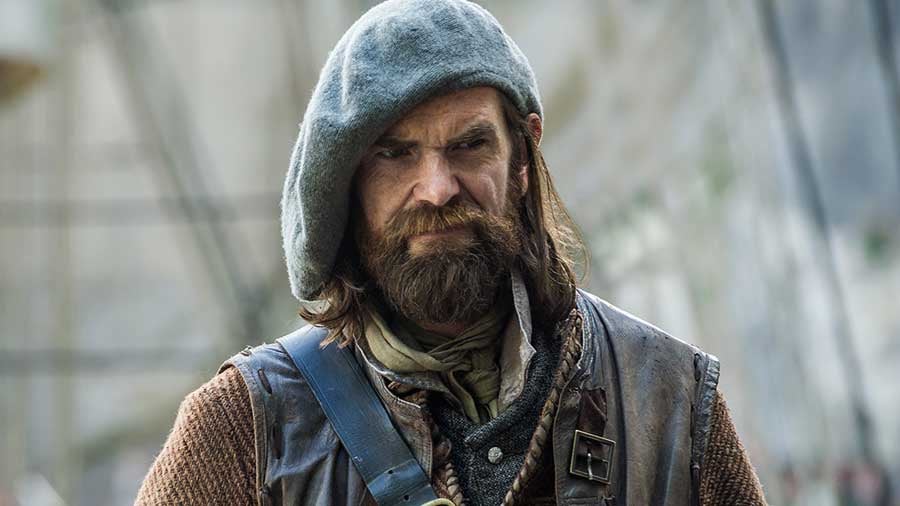 The fate of a fan-favourite character is up in the air after the Outlander season three premiere, with everyone wondering just what happens to Murtagh during the Battle of Culloden. Read on for theories (and light book spoilers), plus some info about the actor, Duncan Lacroix.
In the season three premiere, titled appropriately "The Battle Joined," Murtagh joins Jamie in the Battle of Culloden — but not before seeing the men of Lallybroch safely on the road home. This is a plot point that may have gotten a little lost for viewers but is kind of a big deal in the books.
In Dragonfly in Amber (because just a little bit of book two bleeds into season three), Jamie realises that Bonnie Prince Charlie's attempt to take the Scottish throne is going to fail and, per Claire's warnings, thousands of Scottish Highlanders are going to die. The real-life Battle of Culloden saw an estimated 1,500-2,000 casualties on the Scottish side, with another 150 men captured.
Jamie tells Murtagh to round up the Lallybroch men and see them safely home. If they desert the army in small groups, no one will really notice. This will hopefully keep at least the families Jamie is sworn to protect from incurring so much devastation.
On the show, there's a brief exchange when Murtagh returns to the battlefield to inform Jamie that the Lallybroch men are heading home . . . but then the fighting begins. When Jamie wakes up later, still alive but gravely wounded, he is rounded up with the other Scots who didn't perish and who are now going to be executed by redcoats. In the little barn where they're being held, no one knows what has happened to Murtagh during the fight.
Murtagh to the rescue. 🙏 #OutlanderPremiere pic.twitter.com/YgUD5Mr28Q

— Outlander (@Outlander_STARZ) September 11, 2017
Some fans are assuming Murtagh is dead for two main reasons: the character dies at Culloden in the books, and when the camera is panning the battlefield, showing Redcoats stabbing Highlanders, there's a man lying among the dead who looks like Murtagh.
However, other fans are holding out hope that the show has chosen to keep Murtagh alive — which is actually something the show's executive producers have considered.
"In the books, Murtagh is not very big. He's there, but he's not as big as he is in our story," EP Matthew Roberts told me during a set visit as a reason the show could keep Murtagh around, adding that they have definitely seen the social media campaigns and fan letters asking the show to spare Jamie's godfather.
However, keeping a character alive who dies in the books could have implications for future seasons. "If that happens, what happens to the characters that come after? Do you just get rid of them? There are story implications," Roberts pointed out.
Still, fans are clinging to hope that Murtagh will come popping back up, not only because they love the character but because they love the actor, Lacroix.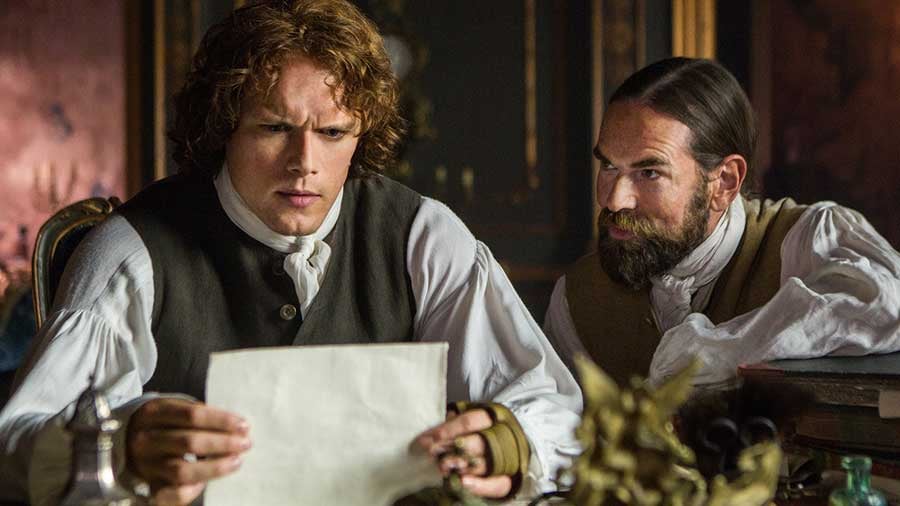 The 47-year-old Londoner has only been acting on screen for the past six years or so. Before Outlander, he appeared on one episode of Game of Thrones, one episode of Reign, and two episodes of Vikings, but the time-travelling romance is really his first big break. Before these few TV roles, however, Lacroix was a stage actor in Ireland.
"There was a nice artistic community and I was able to properly learn my trade doing play after play after play," he told The Daily Record in a 2016 interview. "[Acting is] a habit, something you can't do without. There have been times — and very long periods of time — when I've had no money and have been in desperate situations but I just can't let it go. Especially when you really pull it off and in theatre you get an immediate gratification from the atmosphere in the room."
So maybe when his time on Outlander is over, Lacroix will return to the theatre. For now, fans are holding out hope that Murtagh's story is not over just yet.
Oh Please let Murtagh be okay... #savemurtagh #wedidntseehimdie #murtaghontheridge #outlander pic.twitter.com/hM3IOVHdVO

— OutlandishPenpals (@OutlandishPP) September 11, 2017